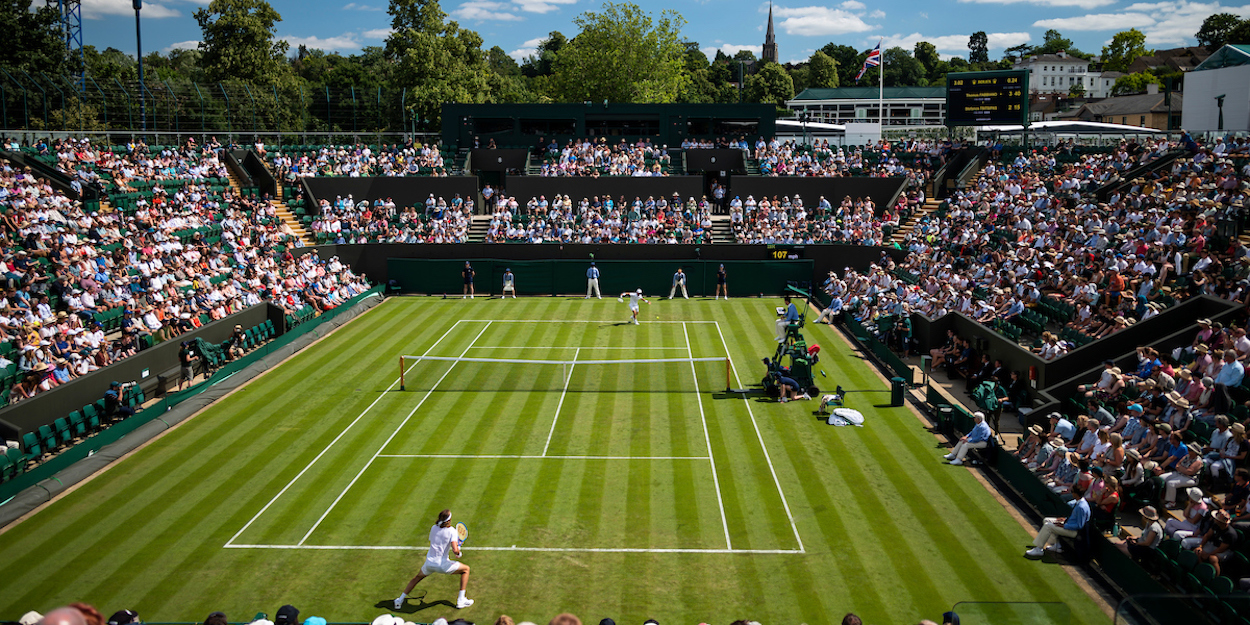 Wimbledon officials pushing for 50% capacity at upcoming event
Wimbledon 2021 could have up to 50 per cent capacity at the All England Lawn Tennis Club even if the UK government delays the easing of restrictions.
The tournament is set to start a week after the further easing of Covid-19 restrictions on June 21, meaning the 25 per cent capacity restriction may be lifted for the event.
Although there has been recent discussion that this easing may be delayed by up to four weeks, there is support among government figures to include Wimbledon as an exemption by including it as a test event, which would allow 21,000 spectators through the turnstiles each day.
If that is approved for the tennis championships, fans at Wimbledon will likely be asked for a 'vaccine passport' or proof of a negative Covid-19 test and there will not be the traditional queue for daily tickets.
The Grand Slam was cancelled last year due to Covid-19 and whilst it will definitely be returning in 2021, factors such as the amount of fans able to attend and restrictions for players are yet to be determined.