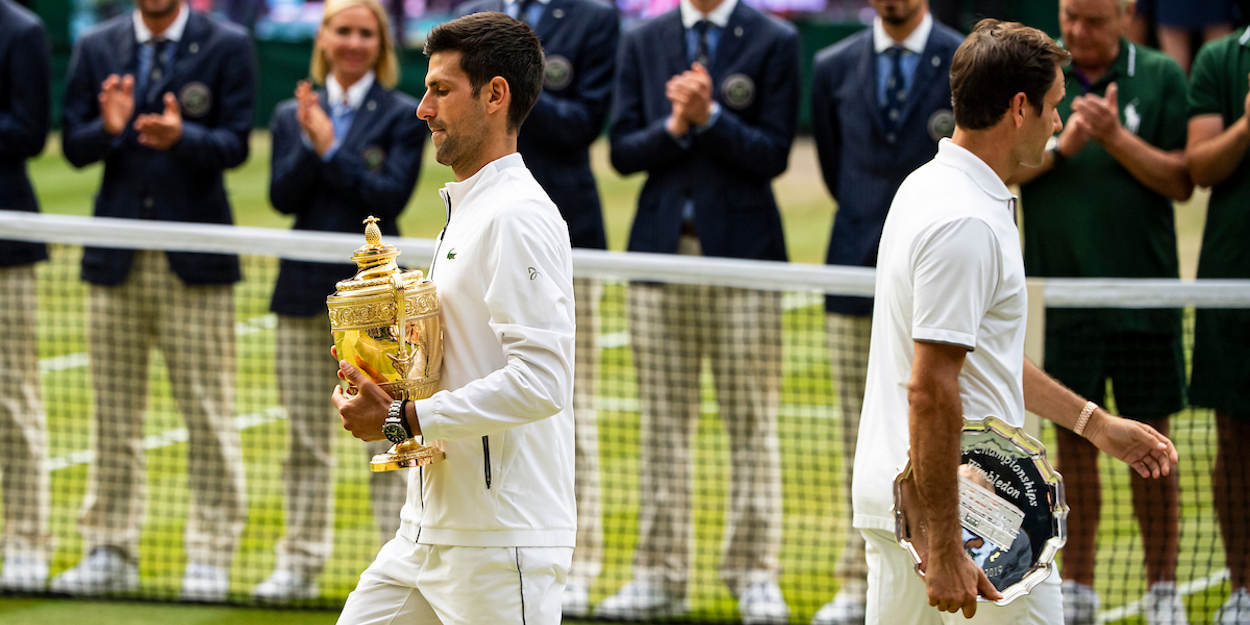 Wimbledon Men's Preview: Stakes high as Novak Djokovic eyes Roger Federer crown
To most people, Roger Federer is the undisputed King of Wimbledon and grasscourt tennis in general – but Novak Djokovic is most definitely not one of them… 
---
When it comes to men's tennis in the last 20 years, many words have been used to attempt to describe it. Iconic is the positive take, and it is probably what the era deserves given the titanic tussles of Roger Federer, Rafael Nadal, Novak Djokovic and, to a lesser extent, Andy Murray. A much more negative description would perhaps be 'boring'. After all, until recently at least, we have generally gone into every Grand Slam knowing that much more often than not, one of three men will win it. Meanwhile, somewhere in the middle you might find the terms 'predictable.'
The irony, of course, is that we used to consider Wimbledon predictable even before this great era. In the 19 editions between 1984 and 2002, a total of 10 men got their names inscribed on the Wimbledon trophy. That included an eight-year spell in which Pete Sampras won it seven times. In the 19 editions since, the only winners have been the 'big four.' This year it is difficult to envisage anyone stopping Novak Djokovic from extending that streak to 20.
While that may not be especially exciting for fans who are probably feeling long overdue a surprise in SW19, it will open up a very interesting debate within tennis. During this golden era, it has been an accepted truth that not only did men's tennis have three kings, but the all had their separate and distinct kingdoms. Rafael Nadal was the king of clay, Novak Djokovic was the man to beat on hardcourts and Roger Federer owned the grass court season.
However, should Djokovic win another Wimbledon title this year, we may be forced to re-examine that previously accepted truth. It would be the Serbian's eighth title, which would match Federer's haul, and his five successive crown, which would also match his former rival's best ever Wimbledon winning run. Statistics are, though, just an aide to debate, not the end of them.
There will be no Roger Federer at Wimbledon this year, of course. Rafael Nadal is out as well. Barring injury, Andy Murray will be there too, although the hip injury that decimated his career six years ago have forced him to leave his major winning days behind him. Of the four great grass players in the world, then, Djokovic is the last man standing. Well, standing on two fully functioning hips. There are those, then, who may say that he will, and must, win by default. That would do both him and Wimbledon itself a disservice, though. No one wins a major by default, and let's also not forget that three of Djokovic's Wimbledon titles came after beating Federer in the final. For the record, that is all three of the Wimbledon finals they have contested. Another hint, perhaps, that Djokovic has already proven himself Federer's grass court equal?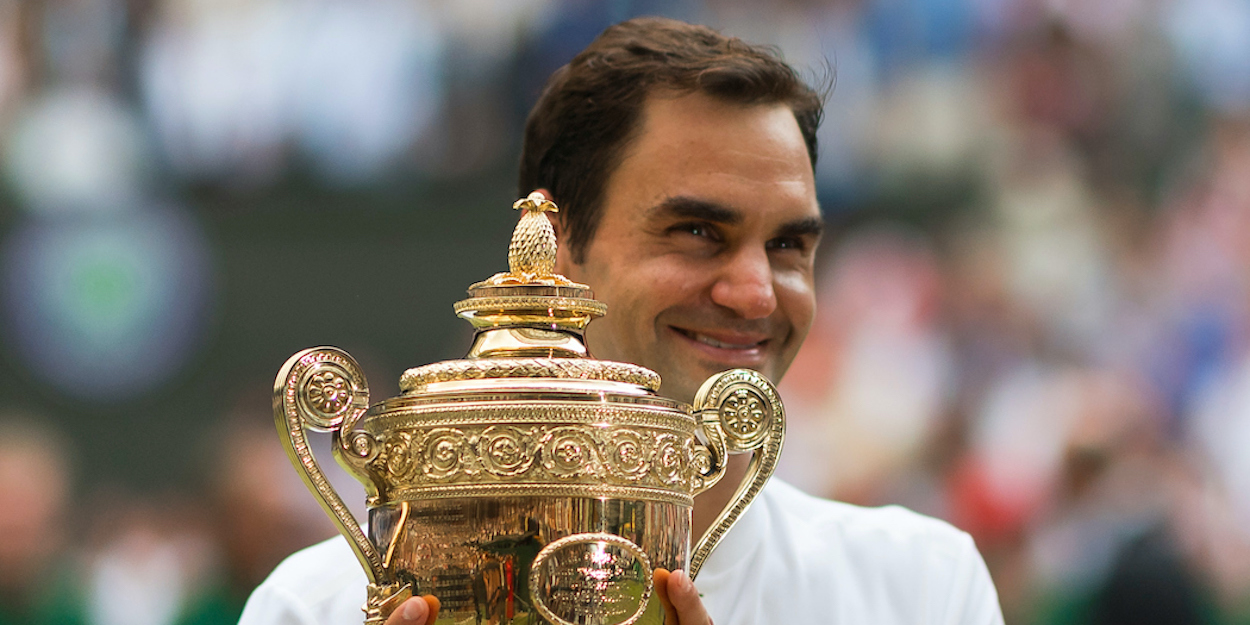 Whilst Djokovic appears to have every chance of matching Federer's finest Wimbledon achievements this year, he may well be fighting a losing battle if he is ever hoping to usurp the Swiss as Centre Court's favourite son. If the perpetual GOAT debate that has raged in tennis for a few years now has taught us anything, it is that what you do isn't enough – how you do it will always count for something.
Wimbledon, probably more than any other major, has always chosen their own legends, and winning is not necessarily part of the formula. For evidence of that, you only have to look in Djokovic's own camp where you will find Goran Ivanisevic, a player who was loved at Wimbledon as a loser long before he eventually won it in 2001, a full decade after his first of three final defeats. The truth is, while Djokovic commands the total respect of the general public at Wimbledon, outside of his own fanbase he is not loved by them, certainly nowhere near the extent to which Federer is.
However, despite his historic rivals being out of the picture, we mustn't fall into the trap of believing Djokovic just has to turn up to win the tournament. Looking around the ATP rankings will not reveal an abundance of proven grasscourt quality admittedly, but it will provide an awful lot of intrigue.
Matteo Berrettini and Nick Kyrgios have been the defeated finalists in the last two years and both have a game that looks tailor-made for grasscourt tennis. Berrettini especially has proven it by winning two Queen's and two Stuttgart titles. In fact, more than half of the Italian's career titles have come on grass, which is remarkable when you consider how small a window the surface occupies in the tennis calendar.
With Djokovic's old rivalries being lost to the midst of time, the final great challenge in his incredible career may be trying to hold off the inevitable advance of Carlos Alcaraz for as long as possible. In terms of Wimbledon, though, Alcaraz is something of an unknown quantity.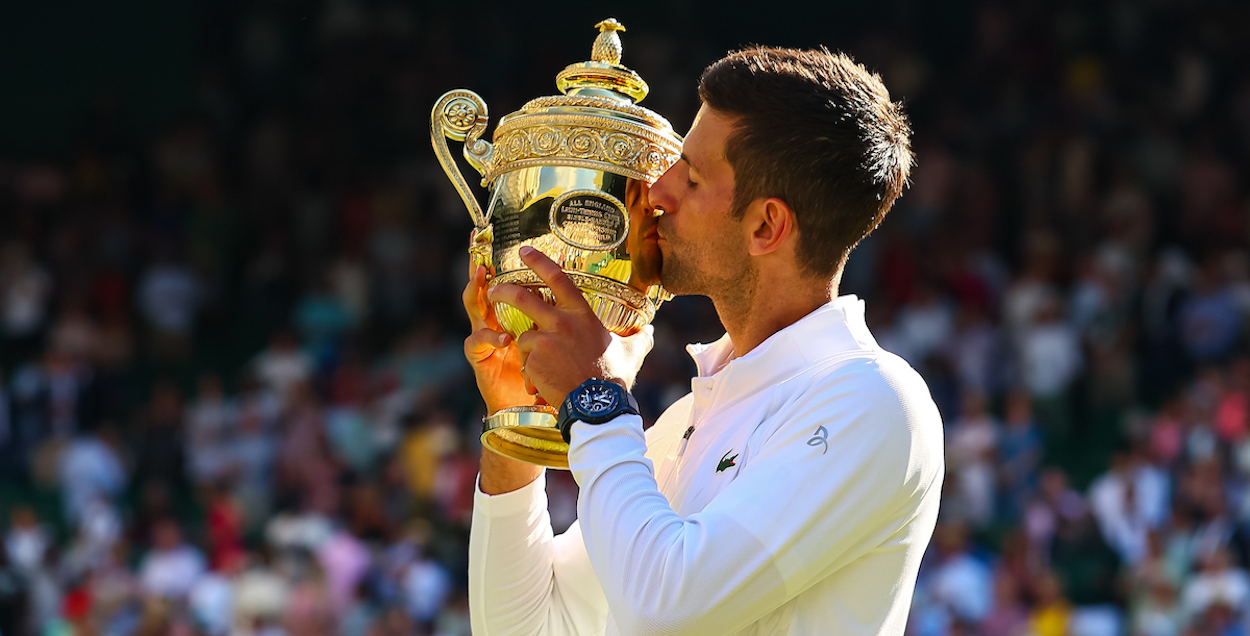 "It's different, of course," Alcaraz told Tennishead last year when asked about how adaptive his huge game is to Wimbledon. "Grass is tough for me because the movement is tough, more difficult than other surfaces. I would say to play four hours on grass is tougher than the other surfaces, even if there are not long rallies. I'm going to compare long rally here is like three or four long rallies on another surface. So, for me it's tougher to play a marathon match on grass."
At the time of writing, Alcaraz has played just six matches on grass, including a run to the last 16 last year. While he may profess his struggles on the surface, though, his record – and much more so his game – suggests he has little to fear. The only players to have defeated him on grass so far are Jannik Sinner and Daniil Medvedev, both when he was a teenager.
You would have to consider Medvedev himself a serious contender at Wimbledon too, of course. He had a poor French Open, but he seldom excels on clay. That said, his Wimbledon record isn't exactly stellar either. He has only been past the third round once, but like other Russian players he will arrive in SW19 with a point to prove after being banned from competing last year. While some players may struggle with that pressure, it is more likely to light a fire beneath the enigmatic Medvedev.
There are plenty of other dark horses too, not least Holger Rune, who heads into the grass season yet to play a single match on the surface on the ATP Tour in his young career so far. Wimbledon will also test the work Jannik Sinner has done with coach Darren Cahill, who previously guided Simona Halep to a title in SW19, to improve his net game, and that could prove the missing piece that the clean-hitting Italian has been missing. Meanwhile, can Alexander Zverev and Stefanos Tsitsipas shrug off confusingly poor grasscourt records to finally make a Grand Slam breakthrough on a surface which, theoretically at least, should give them an edge?
Whatever happens, the Wimbledon men's singles this year promises much. Either Novak Djokovic takes another title and forces us to reassess our grass GOAT presumptions, or a new star will rise to finally break the stranglehold of the Big Four on tennis' most prestigious tournament.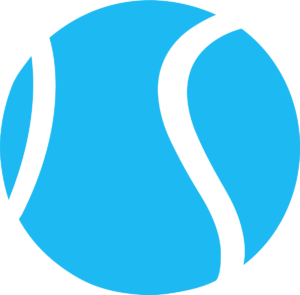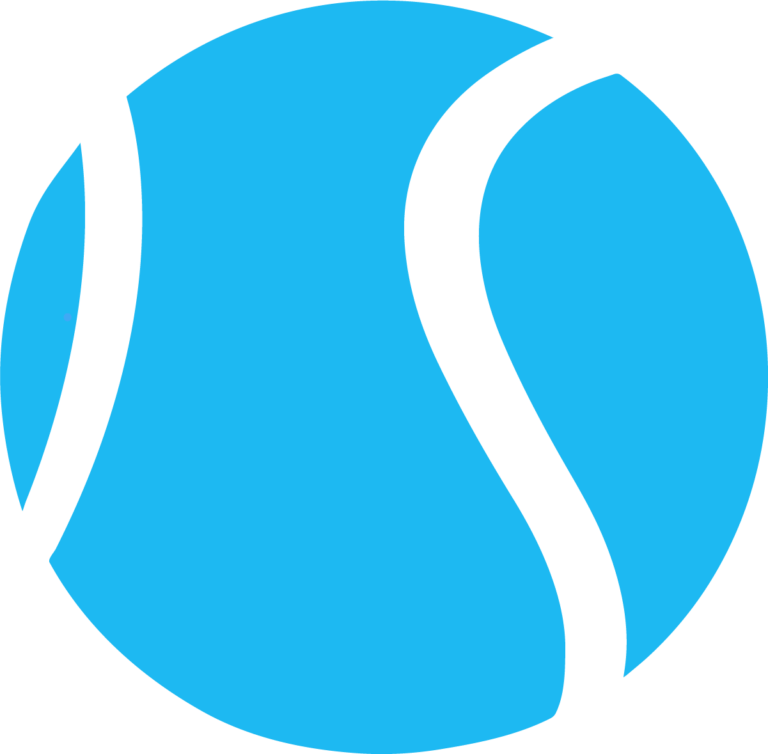 Join >> Receive $700/£600 of tennis gear from the Tennishead CLUB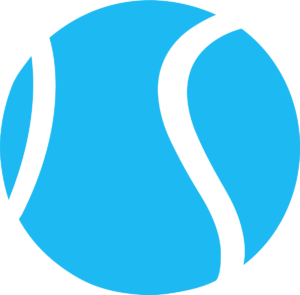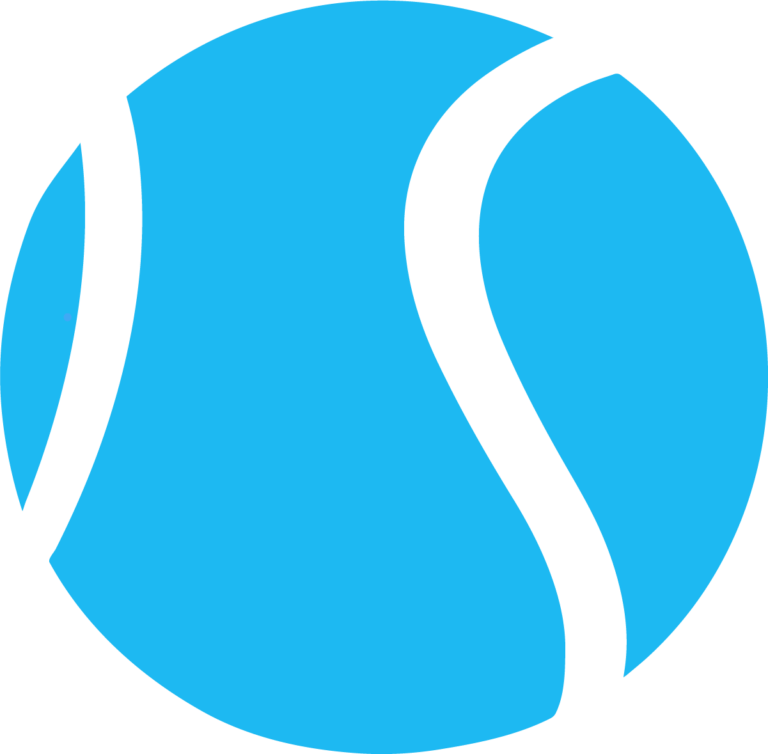 Social >> Facebook, Twitter & YouTube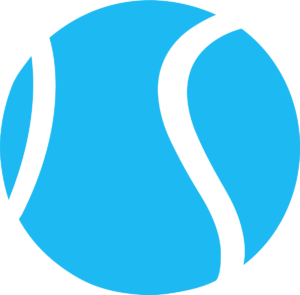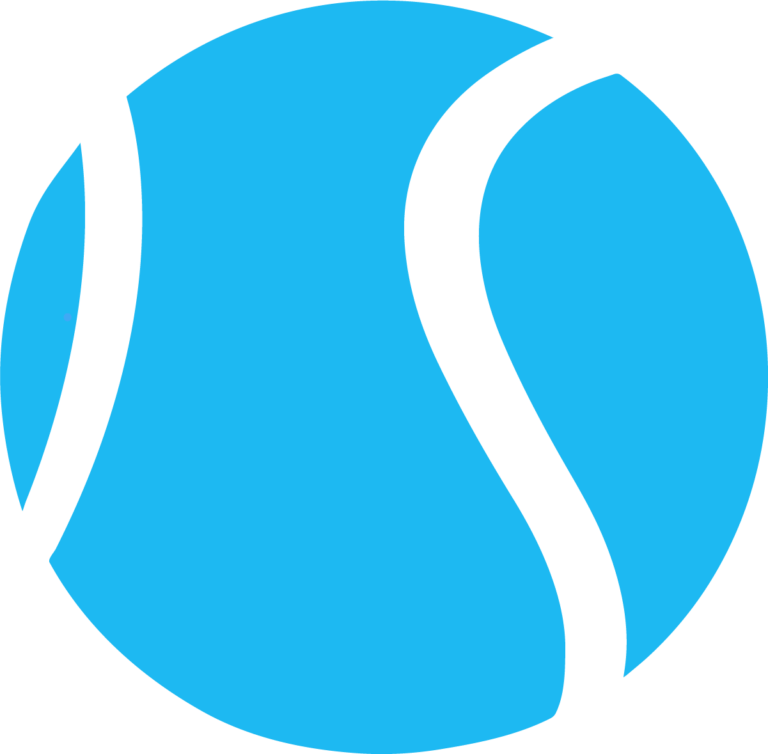 Read >> World's best tennis magazine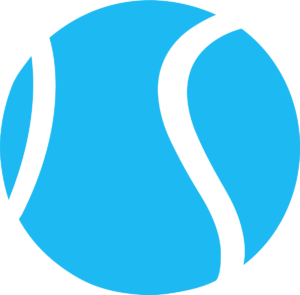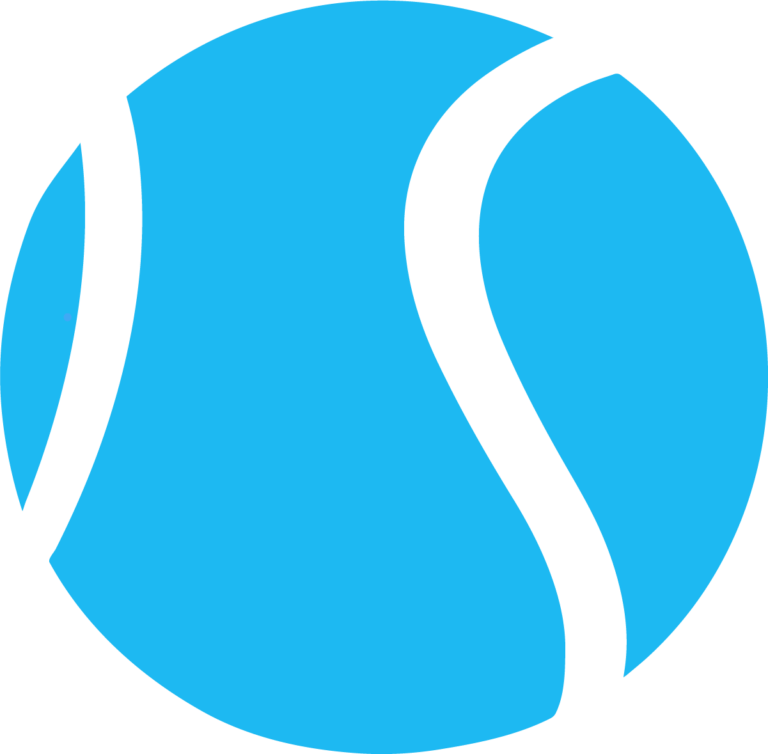 Shop >> Lowest price tennis gear from our trusted partner