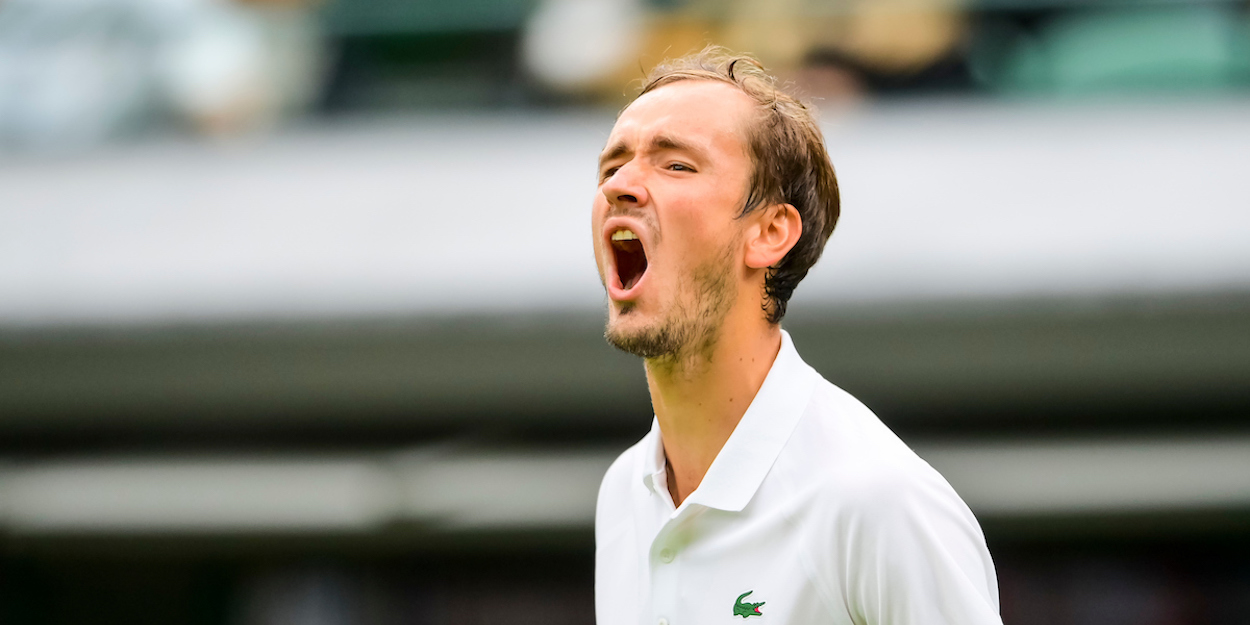 Wimbledon 'Manic Monday' could see a Russian whitewash predicts analyst
Ahead of the last ever Wimbledon 'Manic Monday' Tennishead's own statistical analyst reveals the stats that could lead to a Russian dominance not seen before
"As we prepare for the historic last-ever Manic Monday, Medvedev, Rublev and Khachanov have made their own little bit of history. It is the first time in the Open Era that 3 Russian men have made it into the Gentlemen's Singles Fourth Round at Wimbledon. All 3 of them have produced high quality tennis so far and will be looking to go deep into the second week.
"Khachanov has been serving well and has shown ruthlessness on the important points. He has been extremely impressive on serve, winning 71% of service points so far at Wimbledon. While he has faced more break points than his compatriots, he has been broken the least number of times, saving 86% of his 21 break points faced. He has also been the most clinical on break point chances, converting 52% of them.
"While Rublev has been pretty decent on serve, it is his return game that has stood out. His 68% of serve points won is respectable. But he can definitely still improve and will have to if he wishes to progress further. On return he is firing on all cylinders though. Over the first 3 rounds Rublev has won 44% of return points, which is the most of the 3 Russians.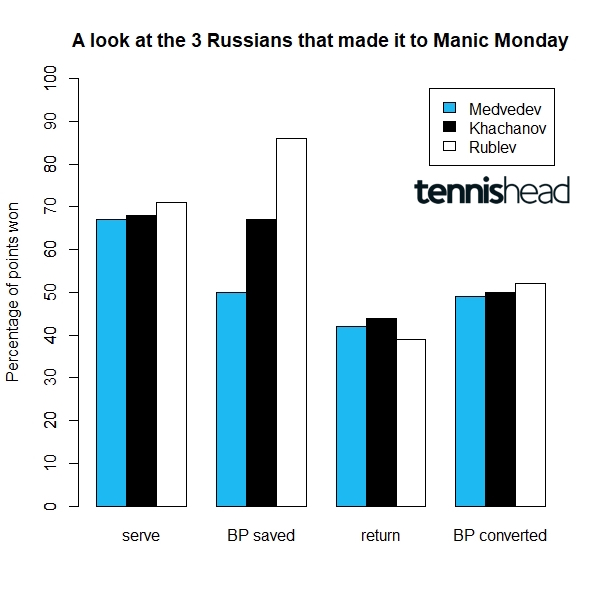 "Medvedev has shown a solid level. He has won a decent 67% of serve points and a very good 42% of return points. The one area he can definitely improve is on break points faced. When facing a break point, Medvedev has only saved 50% of them. He will need to do better if he wants to make it all the way to the final.
"To progress beyond the 4th-round Khachanov, Rublev and Medvedev will need to overcome Korda, Fucsovics and Hurkacz respectively. While these are no doubt tough opponents, it is not inconceivable that all three Russians emerge victorious. Above all else let us hope that for one last time Manic Monday delivers some gripping tennis, and maybe we will get a couple of unexpected results to boot."
Luka Elliott has a B Com in Economics & Statistics from the University of Cape Town where his thesis was titled "Engineering Features for Tennis Match Outcome Prediction in a Statistical Learning Framework". He now writes for Tennishead focussing on how statistics effect the outcome of ATP matches