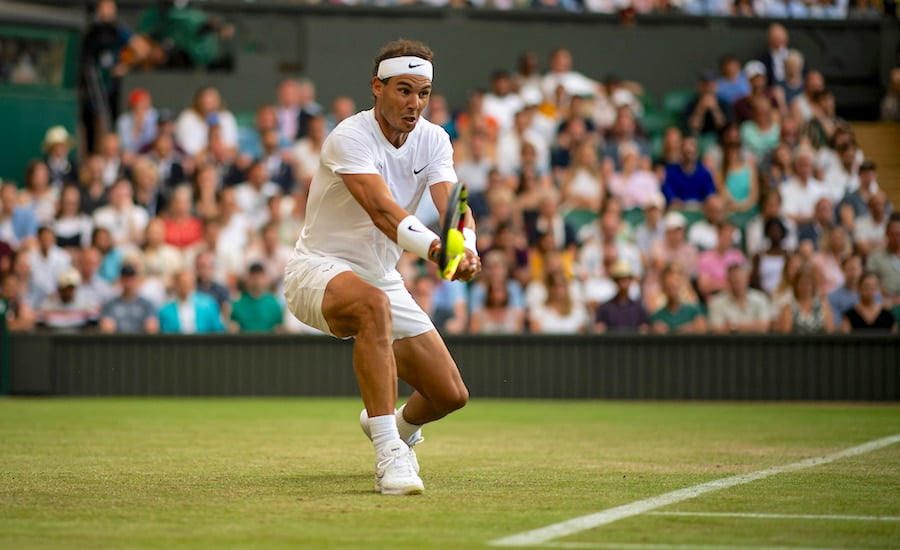 Wimbledon insider categorically answers much debated question in exclusive interview
The big question at Wimbledon in 2019 was whether the courts were playing slower than in previous years but now a Wimbledon committee member & court surface expert has not only answered the question but has also put forward reasons as to why the conditions may have been slower than normal
Was it the slowest Wimbledon ever in terms of the playing conditions? Maybe says Tim Henman but that had nothing to do with the grass. Henman sits on the 11 man Wimbledon tournament committee and has the specific job of overseeing the preparation of the famous Wimbledon grass courts. So if anyone can answer the debate it's him!
During the tournament this year many commentators questioned the pace of play saying it seemed slower than usual but, at the time, when asked specifically about the court speed even Rafa Nadal said he thought the courts were the same as normal. 
tennishead took the chance to question Henman on his thoughts about the playing conditions in 2019 during an exclsuive interview with the former world No.4 and four-time Wimbledon semi-finalist.
"My role is on the committee with the chairman and 10 others but we also individually look after a different sub committees. I look after anything tennis related such as wildcards and fines but then I also look after courts. In terms of the preparation, the length, type and firmness of the grass, it hasn't changed for 15 years.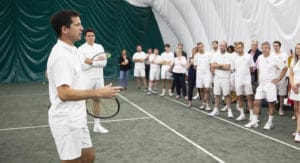 "Could the conditions have been playing a bit slow, yes, but that's going to relate to the temperature, the balls, the humidity, but nothing's changed as far as the grass is concerned.
"The players are the best judge – if they say its playing slow I would absolutely agree with them but the variable will not be the court (surface)"
Look ahead to the rest of 2019 with our guides to every tournament on the ATP Tour and the WTA Tour. If you can't visit the tournaments you love then do the next best thing and read our guide on how to watch all the ATP Tour matches on television in 2019. To read more amazing articles like this you can explore Tennishead digital magazine here or you can subscribe for free to our email newsletter here
Tim Henman was speaking as part of Jaguar's official vehicle partnership with Wimbledon, which saw the Jaguar ambassadors lead a tennis masterclass for a group of Ace Pace competition winners.