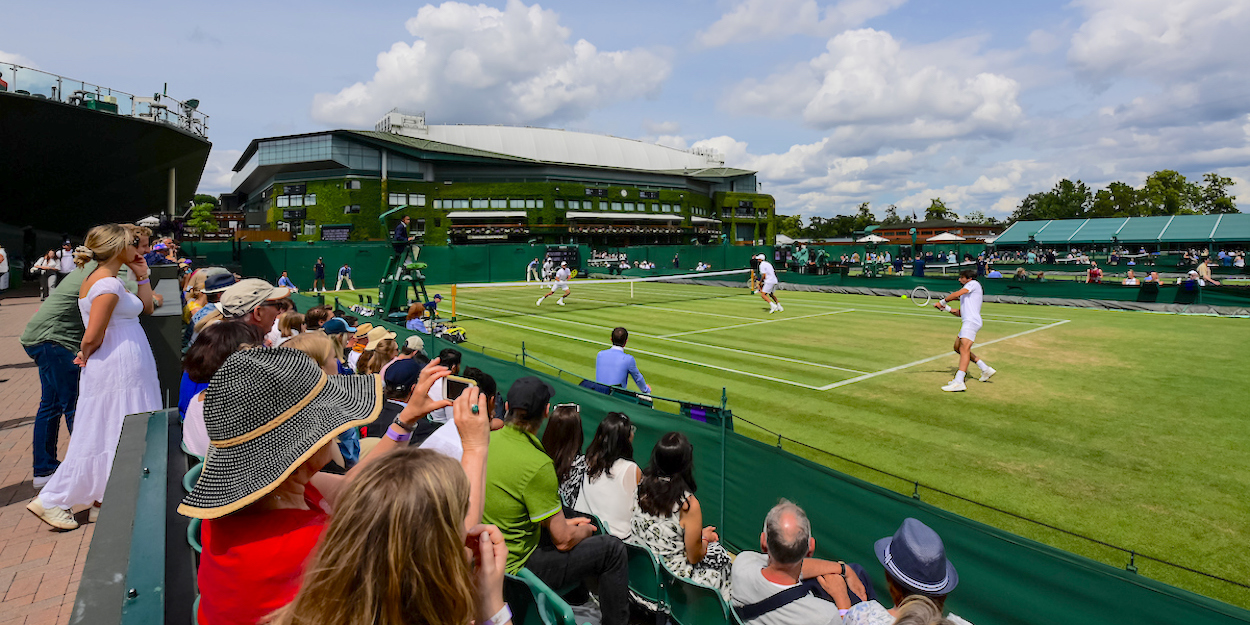 Wimbledon chief: "Significant investment" won't impact future of British tennis
Wimbledon expect the loss of income through having to halve the number of spectators through its gates to have only a minimal effect on the annual surplus from the Championships, which is an important factor in the Lawn Tennis Association's finances.
Ninety per cent of the profits from Wimbledon are passed on each year to the LTA. In the last year that the Championships were held, in 2019, Wimbledon handed over a surplus of £45.7m, which helped the LTA to record an operating profit that year of £8.7m. Even in 2020, when the Championships were cancelled, the British governing body received £36m in lieu of the surplus thanks to the pandemic insurance taken out by the All England Club.
This year crowds at Wimbledon have initially been limited to 50 per cent of capacity, though a full house will be allowed on the final weekend. Although the drop in revenue has led to the All England Club cutting prize money by 5.2 per cent in comparison with 2019, it is having to meet many additional costs as a result of coronavirus safety measures insisted upon by the Government. For example, Wimbledon is having to pay out millions to accommodate all the players in a biosecure London hotel. The players usually pay for their own accommodation.
Chief Executive Sally Bolton admitted that reduced crowd numbers would have a notable impact on Wimbledon finances, as would additional costs which have been incurred . "The most obvious example of that is the 'minimised risk environment' at the player hotels," she said. "There's been quite a significant investment in terms of costs.
"But we are in good financial health, so we don't anticipate a significant impact on the surplus, though there's still some detail to work through. Of course we're incredibly pleased about that because we do take our responsibility towards British tennis very seriously."