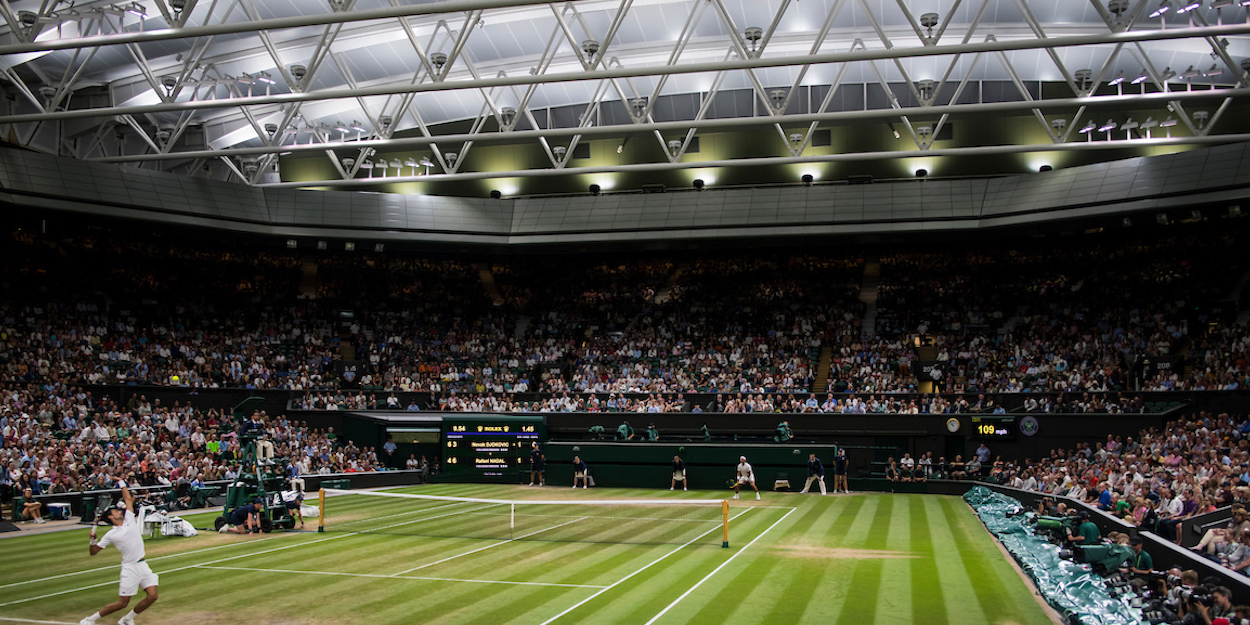 Wimbledon boosted by UK plans to allow capacity crowd at upcoming event
There is renewed hope that Wimbledon could welcome a large number of fans this summer after it was revealed the world snooker final in the UK would have a capacity crowd in May.
A strong vaccination programme has led to the UK so far escaping the third wave currently sweeping through Europe, with numbers of COVID-related deaths, hospitalisations, and new cases all continuing to plummet.
If current plans are followed, all social restrictions will have been lifted by June 17 – a week before Wimbledon is due to start.
However, despite encouraging numbers and trends, there are no guarantees, so the government have committed to trialling a return to fans to large sports events.
There will be around 20,000 fans for some football matches at Wembley, which is around 25% of the capacity, but the plans for the snooker are more significant as it will represent a removal of socially-distanced segregation.
It will mean that 1,000 fans will be allowed into the venue, with strangers allowed to sit next to each other as they were before the pandemic, although it will be mandatory to wear masks.
Should the data prove encouraging, there is genuine hope that Wimbledon will be allowed to follow suit and avoid the empty stands that have become commonplace in tennis over the last year.