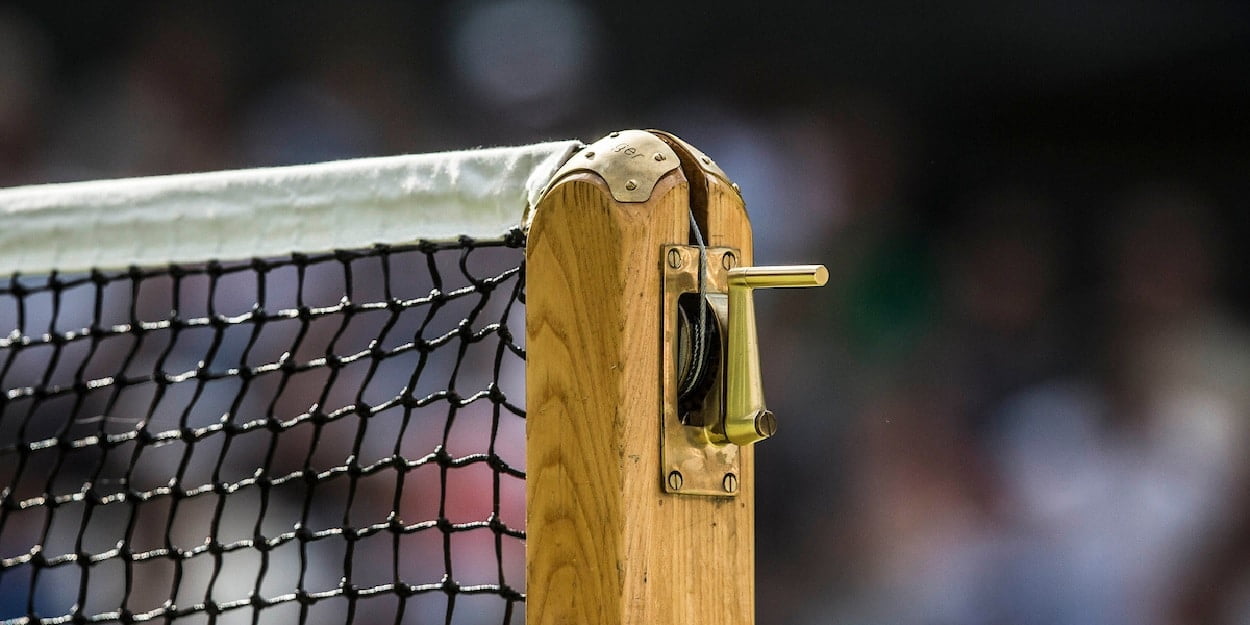 Tennishead's guide to Wimbledon 2021
On June 28th 2021 the 134th edition of Wimbledon will get underway after the event was cancelled in 2020 due to the pandemic. Novak Djokovic and Simona Halep will bid to defend their 2019 titles. 
History of Wimbledon 
The first Wimbledon Championship was held back in 1877 on one of the croquet lawns of the All England Croquet and Lawn Tennis Club. In 1884, a women's championship was introduced at Wimbledon, and the national men's doubles was transferred from Oxford. Mixed doubles and women's doubles were later introduced in 1913.
In 1920, Frenchwoman Suzanne Lenglen became the first player to win three Wimbledon championships (in singles and doubles events) in a single year. In 1937, American Don Budge became the first man to replicate Lenglen by winning three Wimbledon championships in a single year, repeating the feat once again 12 months later.
Prior to 1968, which saw the introduction of the Open Era, the Wimbledon Championships was originally played by amateurs. Australian Rod Laver and American Billie Jean King won the respective singles events in 1968.
In 1980, Bjorn Borg won the men's singles for a fifth consecutive year and Martina Navratilova soon bettered that feat by winning six consecutive women's championships between 1982–87, also eclipsing the record of Lenglen (1919–23).
In 1990 Navratilova lifted her ninth singles title to break the record set by Helen Wills. Other history-making players at Wimbledon include American legend Pete Sampras who won his seventh Wimbledon title in 2000, and Roger Federer, whose fifth consecutive title in 2007 equaled Borg's streak before beating Sampras' record with an eighth Wimbledon title in 2017.
Review of Wimbledon 2019 
The 133rd edition of the Wimbledon Championships was held in 2019 – when Novak Djokovic and Simona Halep won the respective men's and women's singles titles. Djokovic was the defending champion in the men's singles while 2018 women's winner Angelique Kerber lost in the second round to lucky loser Lauren Davis. This was the first time in the Open Era that a defending champion fell to a lucky loser at Wimbledon.
On the men's side, No. 1 seed Djokovic dropped two sets en route to the final – against Hubert Hurkacz in the third round, and surprise semi-finalist Roberto Bautista Agut. Eight-time champion Federer was controversially seeded second ahead of Rafael Nadal – who was then ranked world No. 2. The Swiss lost two sets on his way to the last four – where he met No. 3 seed Nadal.
Federer defeated the Spaniard in four sets to set up a title match against his other great rival – Djokovic. It proved to be the longest singles final in Wimbledon history at four hours and 58 minutes – and was decided by the newly introduced rule of a tiebreak at 12-12 in the final set. The Serbian saved two championship points on Federer's serve to prevail 7-6 (7-5), 1-6, 7-6 (7-4), 4-6, 13-12 (7-3) for his fifth Wimbledon crown.
In the women's draw, No. 7 seed Halep was impressive in losing just a single set to reach the final – against fellow Romanian Mihaela Buzarnescu in the second round. She also ended the fairytale run of 15-year-old qualifier Coco Gauff in the fourth round, and downed eighth seed Elina Svitolina in the last four.
No. 11 seed Serena Williams – a seven-time champion at the All England Club – was Halep's final opponent. Williams dropped two sets en route to the showdown – where she aimed to win her 24th Major singles title to tie Margaret Court's record. Halep stunned the American 6-2, 6-2 with a sublime display – making just three unforced errors – to claim her first Wimbledon title.
Classic matches
The All England Club has hosted some of the greatest tennis matches of all time in its long history. Here is a look at four of the best battles contested at Wimbledon.
1980 – Borg d. McEnroe – Final – 1-6, 7-5, 6-3, 6-7 (16-18), 8-6
The 1980 men's singles final was a meeting of the top two seeds – 24-year-old Bjorn Borg and 21-year-old John McEnroe. Borg was the four-time defending champion having last lost at the event in 1975, while McEnroe was playing in his first Wimbledon final. The Swede had won nine Major titles overall, while the American had claimed one – at the 1979 US Open.
No. 1 seed Borg dropped just two sets en route to the title match – in the third round against Rod Frawley and the last four against Brian Gottfried. McEnroe dropped three – surviving a tough five-set second round battle with Terry Rocavert, before overcoming compatriot and rival Jimmy Connors in a four-set semi-final.
The No. 2 seed cruised through the opening set after breaking twice, but a much tighter second set followed. Borg crucially saved three break points to hold at 4-4, before converting a second set point when McEnroe netted a volley serving at 5-6. The Swede continued his ascendancy in the third set as he broke early, and then saved five break points to hold for 5-2 on his way to taking the set.
The fourth set went on serve until Borg earned a seemingly crucial breakthrough at 4-4 to leave him serving for the title. McEnroe, though, produced two brilliant winners to save championship points from 40-15 as he broke back – before the set went to a tiebreak. In a tiebreak widely considered to be the greatest ever played, the American saved another five match points to take the final to a deciding set.
Borg responded remarkably as he made 80% of first serves and lost just three points on serve to edge the fifth set – converting his eighth championship point with a passing shot to break McEnroe. It was a record fifth Wimbledon triumph for the Swede – a feat later tied by Roger Federer. McEnroe gained revenge to win the first of three Wimbledon titles in 1981 – in what was Borg's final match at the All England Club.
2001 – Ivanisevic d. Rafter – Final – 6-3, 3-6, 6-3, 2-6, 9-7
The 2001 Wimbledon men's singles tournament saw a remarkable story unfold, with 29-year-old Goran Ivanisevic the protagonist. The Croatian had suffered final heartbreak three times previously at the All England Club – having lost to Andre Agassi in 1992, and Pete Sampras in 1994 and 1998. Ivanisevic was ranked 125th at the time after struggling with form and injury – and was given a wildcard entry.
After starting his campaign with a straight sets win over Fredrik Jonsson, the Croatian overcame former world No. 1 Carlos Moya in four sets in the second round. He then defeated future No. 1 Andy Roddick in a four-set third round contest, before seeing off home hope Greg Rusedski in straight sets. In the last eight, Ivanisevic beat fourth seed Marat Safin in a tight four-setter to set a semi-final clash with Britain's Tim Henman.
The wildcard battled past the sixth seed in a memorable rain-delayed five-set contest played over three days – having been two points from defeat in the fourth set tiebreak. His final opponent was third seed Patrick Rafter – who had been runner-up in the previous year's edition. The Australian dropped two sets in his first five matches – before recovering from 2-1 behind in sets to down second seed Andre Agassi in an epic semi-final.
The championship match was played on what was known as 'People's Monday' in an incredible Centre Court atmosphere. The Croatian raced to a 3-0 lead on his way to storming through the first set. Rafter responded by doing the same in the second set – which he took by the same 6-3 scoreline to level the match.
Ivanisevic earned a vital break with a return winner to lead 4-2, before closing the set out to move to within a set of the title. The third-seeded Australian showed his resilience again, though, winning four straight games in the fourth set to take the rollercoaster final to a decider.
The fifth set went on serve – with the wildcard thrice holding to stay alive – before breaking Rafter to go up 8-7. In a nerve-wracking final game where Ivanisevic hit three double faults – he sealed an incredible triumph on a fourth championship point to win his only Grand Slam title. He became the first wildcard to win a Major, while two-time US Open winner Rafter did not appear at Wimbledon again.
2005 – V. Williams d. Davenport – Final – 4-6, 7-6 (7-4), 9-7
The 2005 Wimbledon women's singles final saw an all-American clash between world No. 1 Lindsay Davenport and 14th seed Venus Williams. Davenport had won the last of her three Majors at the 2000 Australian Open, while Williams had won the most recent of her four Grand Slams at the 2001 US Open.
Williams reached the final without losing a set – beating 12th seed Mary Pierce 6-0 7-6 (12-10) in the quarter-finals, and second seed Maria Sharapova 7-6 (7-2), 6-1 in the last four. Davenport dropped two sets en route – the first in a tough three-set fourth round win over 15th seed Kim Clijsters. After a last eight win over fifth seed Svetlana Kuznetsova, the American prevailed 6-7 (5-7), 7-6 (7-4), 6-4 over third seed Amelie Mauresmo in the semi-finals.
The No. 1 seed broke twice to power to a 5-2 opening set lead, and served the set out at the second attempt after a Williams fightback. The second set progressed on serve until Davenport broke to lead 6-5 – after saving a set point at 4-5. Williams, though, broke to love as her countrywoman served for the title – taking the set to a tiebreak.
The 14th seed surged to a 5-1 lead and held off Davenport to take the final into a deciding third set. Despite saving early break points, Williams lost serve to fall behind 4-2 – but broke straight back. She then served to stay in the match at 4-5, and hit a backhand winner down-the-line to save a Davenport championship point at 30-40.
Davenport finally succumbed serving at 7-7 as she was unable to save a third break point – a 14-shot rally ending with a Williams forehand winner. Williams then served the match out – losing just one point on a double fault – to win her third Wimbledon title. She became the first woman in the Open Era to win Wimbledon after saving a match point, and has since gone on to claim two more crowns at the All England Club. Davenport – the 1999 champion – did not reach another Grand Slam final.
2008 – Nadal d. Federer 6-4, 6-4, 6-7 (5-7), 6-7 (8-10), 9-7 
In 2008, the top two seeds and players in the ATP world rankings faced off in another classic Wimbledon final. Federer was going for a record sixth consecutive Wimbledon title, while Rafael Nadal was looking to win his first – having lost to the Swiss in the 2006 and 2007 title matches. The world No. 1 had won 12 Major titles at the time, while the Spaniard had won four – all at the French Open.
Neither of the two great rivals encountered much danger en route to a highly-anticipated showdown. Federer did not drop a set along the way – starting with wins over Dominik Hrbaty, Robin Soderling, Marc Gicquel and Lleyton Hewitt. He then saw off the unseeded duo of Mario Ancic and Marat Safin in the quarter-finals and semi-finals respectively.
After beating Andreas Beck in the opening round, Nadal dropped his only set before the final against Ernests Gulbis in the second round. He then dispatched Nicolas Kiefer, Mikhail Youzhny, Andy Murray and Rainer Schuttler with relative ease.
The second seed started the final strongly by breaking Federer in the third game, before saving break points at 2-1 and 5-4 to take the opening set. Federer responded by racing to a 3-0 second set lead, but Nadal broke back when the Swiss served at 4-2. The Spaniard then weathered a break point in the next game, before breaking Federer with a forehand winner to end a 16-shot rally to go 5-4 ahead. As in the first set, Nadal saved a break point to serve the set out.
Federer was unable to convert six break points early in the third set, before crucially holding from 0-40 down at 3-3 on the way to a tiebreak. The Swiss earned  6-3 advantage, and held off Nadal by taking his third set point to keep the match alive. The fourth set also went to a tiebreak after neither player saw a break point.
After Nadal had led 5-2, Federer recovered before saving a match point at 6-7.The best points of the match then took place consecutively, as Nadal hit a forehand passing shot winner down the line at 7-7, before Federer hit a backhand passing shot winner to save a second championship point.
The Swiss escaped to force a deciding set – which progressed on serve until 7-7 as both players saved break points. The Spaniard struck on a fourth break point of the game, before taking a fourth match point to serve out the epic battle. Nadal has since won one more Wimbledon title, while Federer has claimed another three.
Men's singles preview
With Rafael Nadal absent from the tournament this year, Roger Federer looking below his best standard, and a number of top players lacking experience on the grass, Novak Djokovic will be hot favourite in the men's draw at Wimbledon 2021.
When the tournament was last staged in 2019, Dominic Thiem, Alexander Zverev and Stefanos Tsitsipas, seeded five through seven respectively that year, all went out in the first round. This year the three men are in world rankings 4 through 6 (Tsitsipas, Thiem then Zverev), but are not assured a deep run at SW19.
Of the 32 men set to be seeded at Wimbledon this year, only 6, Novak Djokovic, Roger Federer, Roberto Bautista Agut, David Goffin, Grigor Dimitrov and John Isner, have ever progressed as far as the quarter-finals. Of those, only Djokovic and Federer have done so more than once.
In fact, you have to go as far down as Marin Cilic at world No. 38 to find a player besides Djokovic and Federer who will both be competing at Wimbledon 2021 and has progressed to the quarter-finals or further on more than one occasion, the Croat having done so four times.
Ugo Humbert (world No. 25) and Matteo Berrettini (world No. 9) are both having strong starts to their grass seasons. Humbert reached the quarter-finals at Stuttgart before winning Halle, defeating both world No. 6 Alexander Zverev and world No. 7 Andrey Rublev on the way.
Meanwhile Berrettini won Queen's on debut, and himself had a stellar grass season in 2019, winning Stuttgart and making the semi-finals in Halle, before only falling to eventual finalist Roger Federer at Wimbledon 2019.

Women's singles preview
In contrast to the men's outfit, the women's line-up will contain a number of previously successful grass players.
Of the 32 women set to be seeded at this year's tournament, 12 have made it to or beyond the quarter-final stage at Wimbledon (Simona Halep, Elina Svitolina, Serena Williams, Petra Kvitova, Garbine Muguruza, Victoria Azarenka, Kiki Bertens, Karolina Muchova, Madison Keys, Angelique Kerber, Johanna Konta and Alison Riske).
In fact, five of those 12, Simona Halep, Serena Williams, Petra Kvitova, Garbine Muguruza and Angelique Kerber, all have at least one Wimbledon title to their name.
Serena will be gunning for her 8th singles crown to tie Federer's tally at SW19, as well as to claim that elusive Slam number 24 to equal Margaret Court's all-time singles Slam record tally.
Otherwise, French Open champion Barbora Krejcikova has a game that looks capable of doing damage on the grass as she looks to continue her fine singles form, while youngster Coco Gauff will look to make even more waves after her dream run to the fourth round as a 15-year-old in 2019.
Young players to watch
Here are some players aged 21 and under to watch out for in London.
Felix Auger-Aliassime – 20 (b. 08/08/00)
The Canadian – ranked No. 19 – has a very impressive 14-5 career record on grass, and reached the third round in his only previous Wimbledon appearance in 2019. Auger-Aliassime has twice been a runner-up in Stuttgart, and has reached the semi-finals at Queen's, and Halle – where he beat Roger Federer last week.
Iga Swiatek – 20 (b. 31/05/01)
The 2020 French Open champion fell in the last eight in her Paris title defence to Maria Sakkari, but has continued to make strides this season – winning WTA titles in Adelaide and Rome. The Polish world No. 9 won the Wimbledon juniors in 2018, and has lost both of her tour-level grass court matches – including in the Wimbledon opening round two years ago.
Jannik Sinner – 19 (b. 16/08/01)
The world No. 23 is the highest-ranked ATP teenager – and has already made an impact in Grand Slams with quarter-final and fourth round showings at Roland Garros. Sinner also made the Miami Open final this year, though the Italian has only played two ATP matches on grass – losing in Hertogenbosch in 2019, and to wildcard Jack Draper at Queen's last week. This will be his first Wimbledon main draw appearance.
Bianca Andreescu – 21 (b. 16/06/00)
The 2019 US Open champion missed all of 2020 through injury and has had a stop-start comeback this year – the highlight being a runner-up finish in Miami in March. The Canadian has played a handful of grass court matches at juniors, ITF and qualifying levels – but lost her first ever main tour grass match in Berlin last week. The world No. 7 – who will be playing the senior Wimbledon event for the first time – has the talent to excel on all surfaces if healthy.
Sebastian Korda – 20 (b. 05/07/00)
The world No. 50 has backed up his breakthrough run to the French Open fourth round last year by making the Miami Open quarter-finals and winning his first ATP title in Parma in 2021. The American played his first grass court tour event in Halle last week and impressed by making the last eight – earning fine wins over Roberto Bautista Agut and Kei Nishikori.
Coco Gauff – 17 (b. 13/03/04)
The American has had a superb season so far – winning 27 of 37 matches. This includes a title in Parma, a semi-final run in Adelaide, and quarter-finals in Dubai, Charleston, Rome and the French Open. The world No. 23 made a stunning run to the Wimbledon fourth round as a 15-year-old qualifier in her only previous senior All England Club outing.
Lorenzo Musetti – 19 (b. 03/03/02)
Another 19-year-old Italian – Musetti has compiled an impressive 16-9 yearly record, and is 21-12 overall on the ATP Tour. The world No. 58 has made semi-finals in Acapulco and Lyon, and recently reached the round of 16 at Roland Garros – where he retired after leading eventual champion Novak Djokovic 2-0 in sets. Musetti's only previous grass court experience came in making the quarter-finals of the 2018 Wimbledon juniors, but he possesses great variety.
Marta Kostyuk – 18 (b. 28/06/2002)
The Ukrainian has won 16 of her 25 matches in 2021 – a strong return which has seen her reach a career-high ranking of 65, which she is currently two places below. Kostyuk's best results this year are semi-final showings in Abu Dhabi and Istanbul, and she also made the fourth round at the French Open. She made the second round in her first WTA grass court main draw event in Birmingham last week.
Alexei Popyrin – 21 (b. 05/08/1999)
The Australian has had a breakthrough season so far, winning his first and only ATP title in Singapore in February and posting a 15-11 overall record. The world No. 67 has lost to Feliciano Lopez and Dan Evans on grass in the last two weeks, but made the second round in his only Wimbledon appearance in 2019. Popyrin – who has the firepower to succeed on grass – came through qualifying and beat Pablo Carreno Busta in straight sets, before losing to Daniil Medvedev.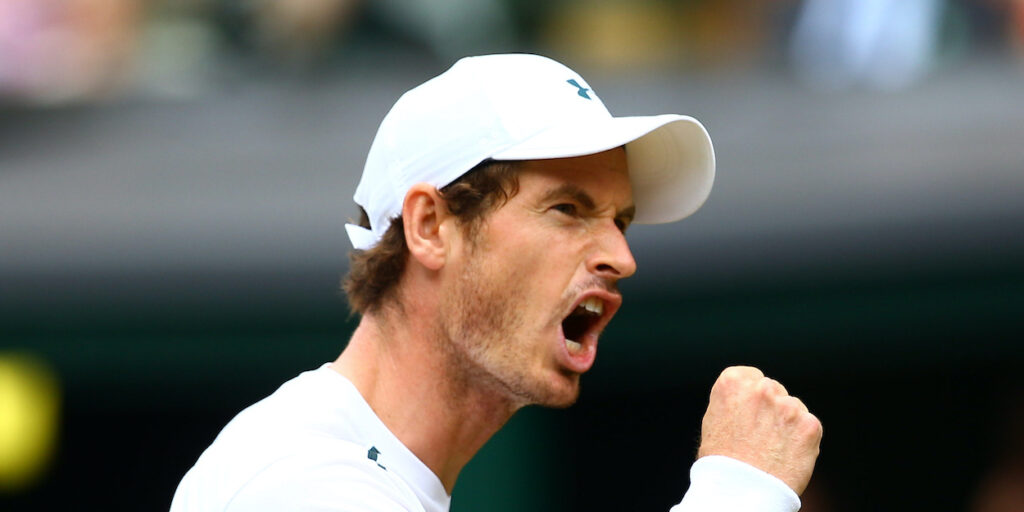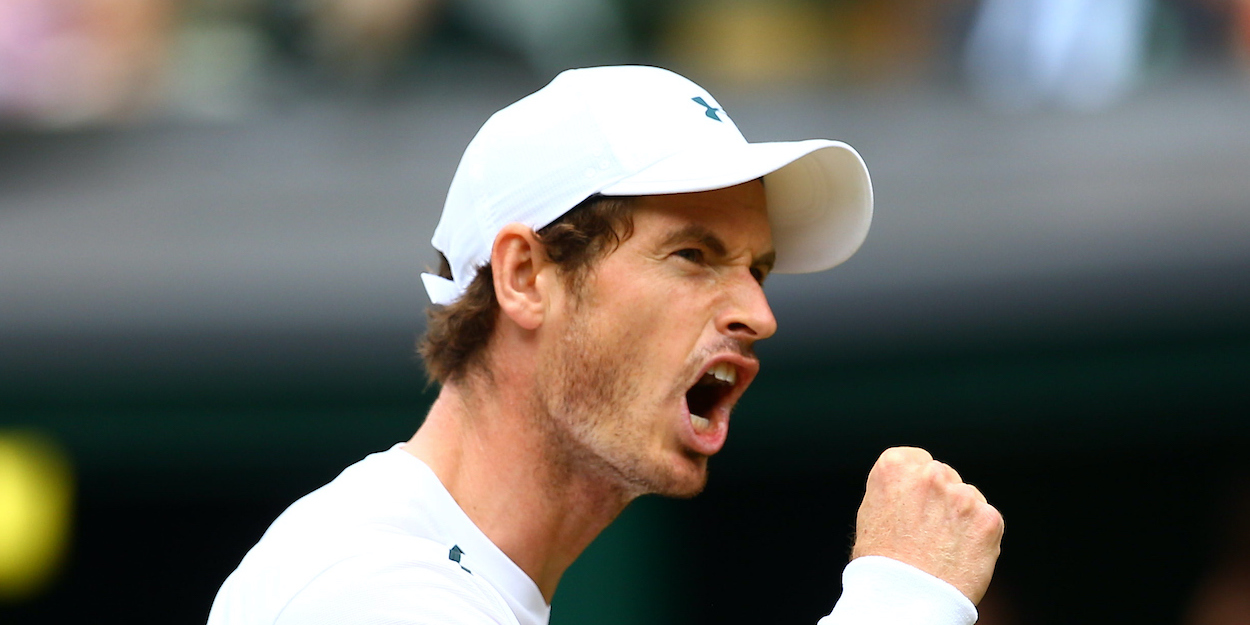 British stars to watch
Andy Murray has given British fans plenty to shout about over the years with two Wimbledon titles over the last decade.
However, the three-time Grand Slam champion has failed to get past the second round at any Slam since 2018 and after a long injury lay-off, Murray isn't expected to go deep. Therefore the question is, where do British hopes lie?
Dan Evans – Rank: No 26 – Best Wimbledon Result: Third round (2016, 2019)
In 2019, Dan Evans was the best performing men's player, reaching the third round before losing to Joao Sousa in a five-set marathon. The Brit has been much improved since then and enjoyed a brilliant clay swing, where he beat Novak Djokovic in straight-sets at the Monte Carlo masters.
Evans variety and use of slice certainly suits the grass courts and the 31-year-old enjoyed a good run at Queens in the lead up to Wimbledon, beating Alexei Popyrin and Adrian Mannarino before falling to Matteo Berrettini.
Andy Murray – Rank: No 119 – Best Wimbledon Result: Winner (2013, 2016)
Murray decided to skip the French Open to give himself the best possible chance at Wimbledon. However, the Brit managed just two matches at Queens after losing to top seed Berrettini after defeating the Frenchman comfortably in his opener.
Before his appearance at Queens this week, Murray hadn't played a singles match since the 3rd March, where he lost to Andrey Rublev in straight sets.
Cameron Norrie – Rank: No 34 – Best Wimbledon Result: Second round (2019)
Cameron Norrie is the most in-form British player coming into Wimbledon and is currently enjoying a breakthrough year on the ATP tour. The 25-year-old has already won 28 matches so far this year – more than he managed to achieve in 2018 and 2020 combined.
Norrie will come into Wimbledon with confidence that he can beat his best performance at SW19 and the Brit certainly has the game to reach the second week.
Jack Draper – Rank: No 250 – Best Wimbledon Result: First main draw appearance (2021)
19-year-old Jack Draper has been handed a wildcard for the event and has the game to cause an upset on the big stage.
The Brit defeated two top 50 players in Jannik Sinner and Alexander Bublik before losing to Norrie at Queens.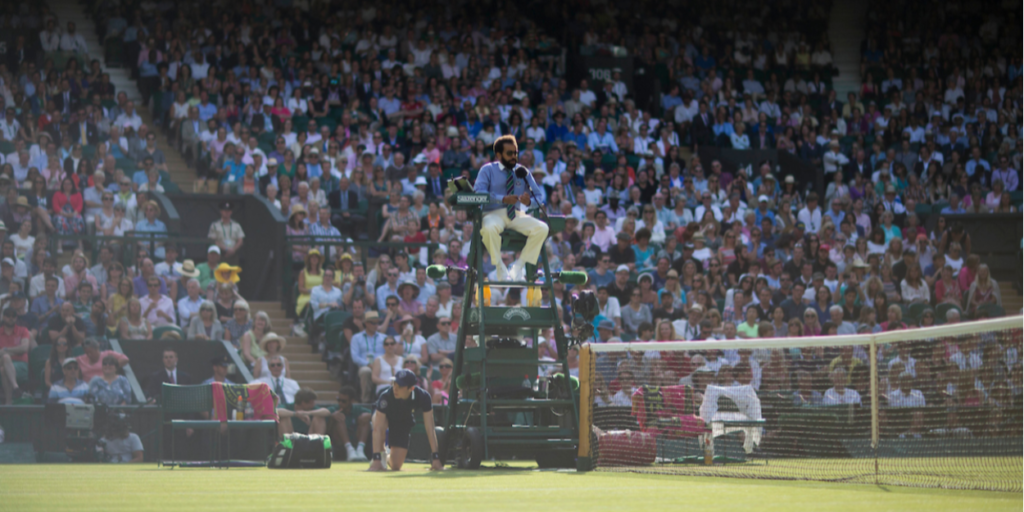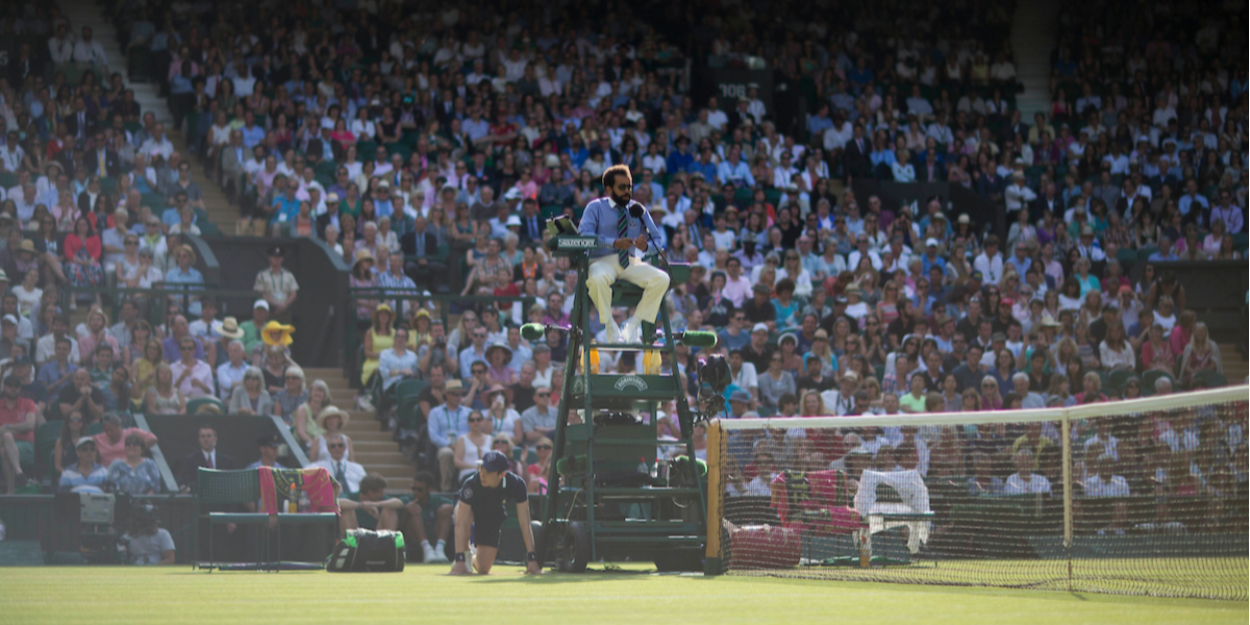 What's new at Wimbledon 2021
Having your strawberries and cream served in a new sustainably sourced card container will not be the only change at the All England Club this summer
Seedings change
Seedings for Wimbledon will now follow the official tour rankings for both men and women. In the past a formula was applied to the men's seedings, giving greater weight to their grass-court results, while the All England Club reserved the right to tinker with the women's seedings to produce what it called "a balanced draw".
Line-calling
Video replay cameras will be installed on all courts this year, enabling players to challenge line calls. However, the calls will still be made by line judges (unlike this year's Australian Open, for example, which used electronic line calling on all courts).
Shot clocks
A shot clock will be installed on all courts, both at the All England Club and at the qualifying tournament at Roehampton, with the aim of enforcing the rule that players are allowed only 25 seconds between points. The pre-match warm-up will be one minute shorter than in the past at six minutes: one minute for walk-on and pre-match instructions, four minutes for warm-up and one more minute to prepare for the start.
Limits on numbers of spectators
As we went to press, details were yet to be confirmed, but the All England Club had been working on the basis that it would be allowed to use only 25 per cent of its normal capacity. Final decisions were to be based on the Government's Event Research Programme, which has been studying the numbers of people who might be safely admitted to events, and on the planned relaxation of restrictions on June 21.
Face coverings and social-distancing
Wimbledon will follow guidance from the Sports Grounds Safety Authority. That might include social-distancing in all areas of the grounds, though it is not clear whether spectators will have to wear face coverings. Wimbledon are confident that they will be able to operate social-distancing even in areas like Henman Hill if necessary.
Will spectators need "Covid passports"?
Wimbledon has been awaiting the outcome of the Government's review into Covid-status certification before deciding whether spectators would need to provide evidence of either Covid vaccinations or negative Covid tests.
Tickets
Because of uncertainty over the numbers of spectators who will be allowed into the grounds and stadiums, the All England Club was leaving a decision on when to put tickets on sale as late as possible. An announcement was expected in early June, with all tickets to be sold on line and delivered via the official Wimbledon mobile app. Prices were being held at 2020 levels. Centre Court, Court 1 and Court 2 are normally the only ticketed courts, but the plan was also to sell tickets for Court 3, Court 12 and Court 18. Because no tickets will be sold on the day there will be no queue this year.
Spectators who were successful in the ballot for 2020 were initially advised that they could buy tickets for this year's Championships, but because of the continuing uncertainty over spectator numbers that is now likely to be rolled over until next year.
Wimbledon museum
All ticket holders at the Championships will receive free entry into the Wimbledon Museum, which will have on show a portrait of Andy Murray, which is on temporary loan from the National Portrait Gallery. The painting, by Maggi Hambling, was originally unveiled in 2020. The museum will also feature a special exhibition focusing on next year's centenary of Centre Court. The All England Club says the exhibition will explore "the role that Centre Court has played as a witness to a period of considerable social and cultural progress, and the platform that the court, and The Championships, has provided for that change."
Prize money
Prize money for Wimbledon is normally announced in April, but because of the uncertainty over finances (including spectator numbers), the plan was to announce the figures in June.
Bubbles for players and entourages
Whatever changes are made to the lockdown restrictions in place for the British public, all players and their entourages will have to stay in what Wimbledon term as a "Minimised Risk Environment". This means that all players, including those who live within walking distance of the All England Club, will have to stay in official biosecure hotels for the duration of the tournament and will not be allowed to mix with the general public. The Government and Public Health England have insisted on this to enable players to enter the country from all around the world without having to quarantine.
Limits on entourages
Players will be allowed to be accompanied by a maximum of three people, whether they are coaching or training staff, family or friends. They will all have to stay at the official hotels, where each player will be able to book a maximum of two rooms.
New faces
A number of personnel changes have been made behind the scenes since 2019. Ian Hewitt and Sally Bolton are now the All England Club's chairman and chief executive respectively, replacing Philip Brook and Richard Lewis. Gerry Armstrong has succeeded Andrew Jarrett as the tournament referee, Michelle Dite is the new operations director and Jamie Baker, a former British Davis Cup player, is the Club's head of professional tennis and tournament director.
Environmental sustainability
If you buy strawberries and cream at Wimbledon this year they will come in a new sustainably sourced card container. Reusable caps will be introduced for cold drinks, while there will be a continuing reduction of single-use plastic. The grounds will be a cashless site, with all payments needing to be made by card.
Welcome to key workers
Among those people who will be invited into the Royal Box this year will be key workers in recognition of their contributions during the pandemic. Other initiatives will include a "Thank you key workers hospitality programme" run by Evian.
And more changes in 2022…
In one of the most significant changes to scheduling at Wimbledon for decades, matches will be played from next year on "Middle Sunday", which has traditionally been a day without play. Final details have still to be worked out, but it is expected that fourth-round singles matches, which have traditionally been scheduled for the second Monday ("Manic Monday"), will in future be played over the Sunday and Monday.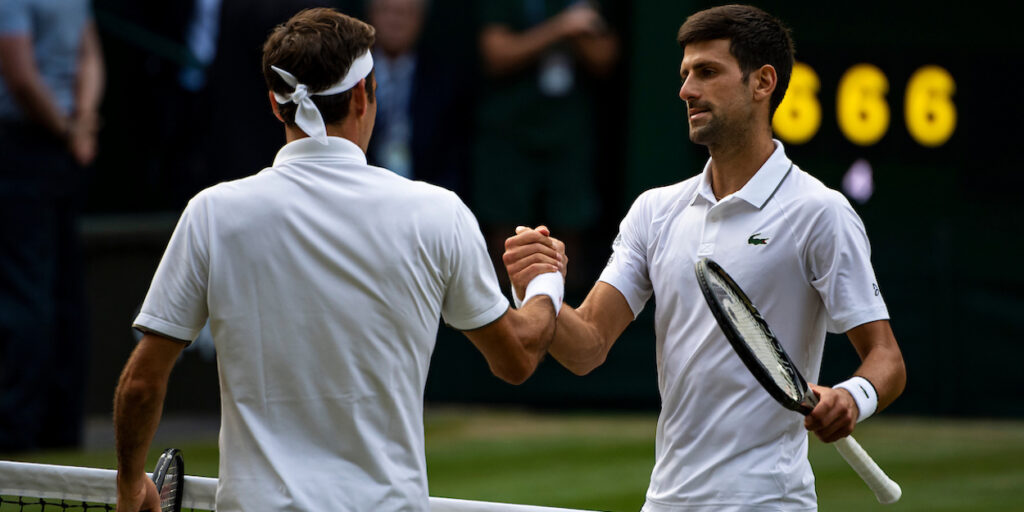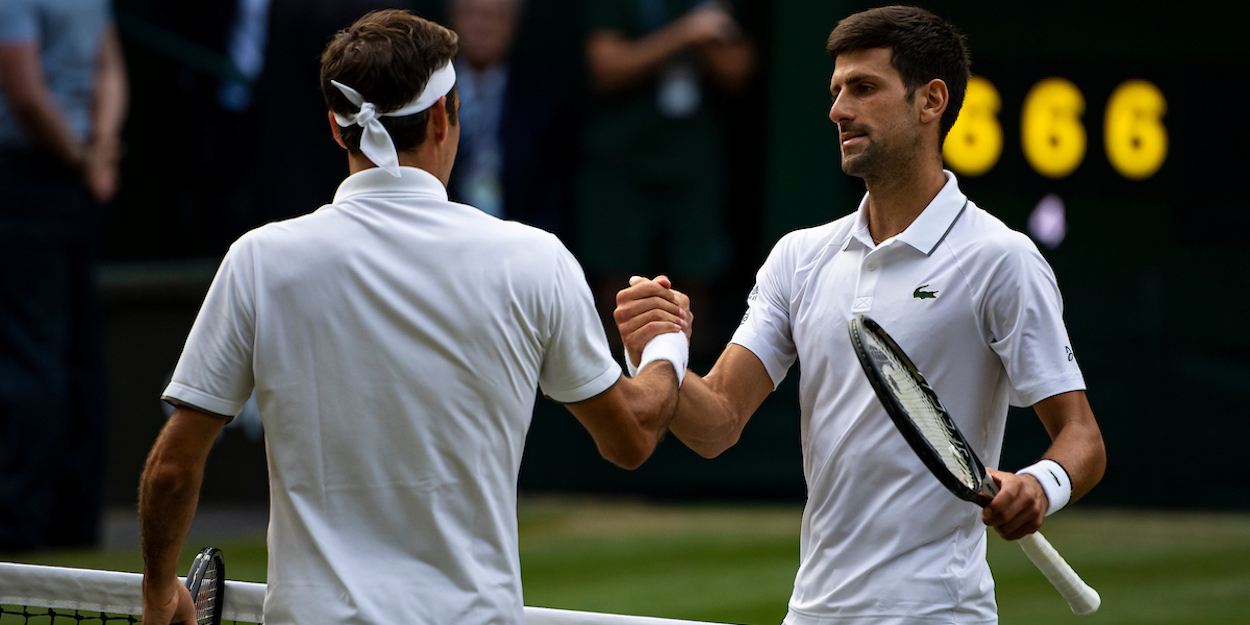 The bookies favourites
Novak Djokovic is bidding to make it three Wimbledon titles in a row after winning back-to-back titles in 2018 and 2019. According to the bookies, the Serbian is likely to do just that. Stefanos Tsitsipas and Daniil Medvedev are the two players who could cause Djokovic the most problems, whilst Roger Federer is also expected to perform well.
Men's singles:
Novak Djokovic (favourite) – 10/11
Stefanos Tsitsipas – 11/2
Daniil Medvedev – 6/1
Roger Federer – 8/1
Alexander Zverev – 12/1
Matteo Berrettini – 20/1
Dominic Thiem – 25/1
The women's section, as it has been for several years now, is extremely tough to call. 2019 French Open champion Ash Barty currently possesses the favourite label despite never managing to surpass the fourth round at SW19.
Seven-time Wimbledon champion and 2019 finalist Serena Williams is second favourite, with Petra Kvitova and defending champion Simona Halep also very much in the mix.
Women's singles:
Ashleigh Barty (favourite) – 5/1
Serena Williams – 6/1
Petra Kvitova – 8/1
Simona Halep – 9/1
Bianca Andreescu – 10/1
Garbine Muguruza – 10/1
Aryna Sabalenka – 12/1
Iga Swiatek – 12/1