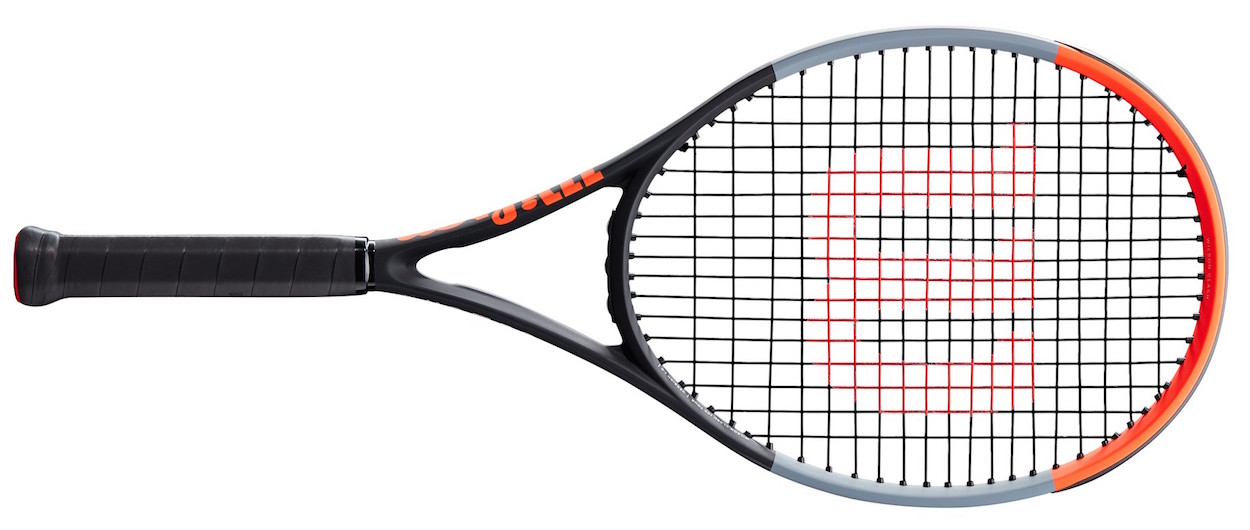 Wilson Clash 100 tennis racket review
The Wilson Clash range was launched to huge fanfare back in early 2019. A lot has happened since then so Tennishead thought that now was a good time to give the Wilson Clash 100 a thorough review including one of our exhaustive play tests.
Background
Wilson are the most widely played rackets worldwide in no small part thanks to a certain Roger Federer who's been their biggest fan and marketing asset for his whole career. Wilson are a large American firm with deep pockets to invest in technology so when they announce an entirely new range you would expect them to throw the kitchen sink at all aspects of the racket. That certainly happened with the launch of the Wilson Clash. The amount of exposure and hype when the racket arrived was incredible.
Since then the tennis world has had to deal with significant ups and downs so how has the Clash weathered the storm and was it worth the hype?
Technology
The Clash took 3 years to develop and was engineered to appeal to a broad range of players.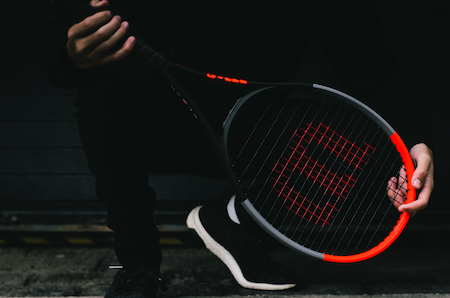 The modern tennis player demands power and control and this requirement was at the core of the technology used in the Clash. Wilson LABS are basically the tech geeks that develop all the materials and technology for Wilson rackets and for the Clash they invented Free Flex.
They claim that Free Flex allows the Clash frame to literally bend when you hit the ball. Carbon mapping enables a free swing with the confidence that you will still be able to control the ball on both horizontal and vertical swings. (In other words you can blast your groundstrokes & serve and the ball will still go in!). But Wilson didn't stop there as they realised that if you swing big then you need your racket to feel solid whilst you are in contact with the ball, so they've gone that one step further and created another new technology they've called Stable Smart. This frame-geometry provides "industry leading stability and power" for the Clash.
So does the reality of playing with this racket match they manufacturers claims…
Watch as our experts try out the Wilson Clash 100
The play test
Is it telling that none of the bigger name Wilson sponsored players have decided to use the Clash? Or is it simply that they are creatures of habit and don't want to change their frame? The man himself, Roger Federer, was actually filmed playing with a Clash not that long ago which generated huge speculation that he would change to the racket. Unsurprisingly that change didn't materialise and he carried on with his trusty Pro Staff.
So what would our three expert play testers think and would they be tempted to throw their current racket into the bin and move to a Wilson Clash 100?
Our Tennishead play testers for the Wilson Clash 100 review:
Sue: A 'baseline grinder' who's been playing for 30 years and usually hits with a Mantis 300.
Liam: An 'energetic all-court player' who's been playing tennis for 10 years and uses the Yonex EZONE 98.
Austin: Who 'likes to win the point at the net', has been playing for 15 years and who's current racket is a Babolat Pure Drive.
Liam, our energetic all-court player, thought the Wilson Clash 100 was "really manoeuvrable and easy to create power, control and spin. I liked it. Even under pressure I was able to hit through the ball from anywhere on the court". Austin "wasn't blown away but overall a decent experience. The racket gave me decent control but not much power especially when I was out of position where I needed to have a big swing." Sue our baseline grinder felt she "had a great time hitting with the Wilson Clash 100. It felt very lively, light with lots of spin." And when stretching or moving wide to hit "I still felt I could generate spin because the racket moved through the air without much effort".
Austin, our attacking volleyer, was more positive about the Wilson Clash 100 up at the net saying "I felt I could hit my volleys out in front which gave me a good connection and so I timed my volleys much better than my groundstrokes with this racket." However he still "struggled get power on smashes and I felt I really had to hit it to get what I wanted". On her volleys Sue found that the Wilson Clash 100 "still felt light in my hand but solid on the ball". Liam said that "maybe because of the weight this racket felt a little flimsy when volleying but it still felt solid at the net especially on the smashes where I felt I could generate easy power".
When serving Sue found that this racket "didn't feel quite so powerful which left me having to put more effort in to my serves" but Liam found the opposite saying "it was really easy to generate the power especially big when I hit the sweet-spot". Austin reiterated Sue's points saying he "really had to go for it to create the power I wanted especially with my top spin serves."
We then asked our testers if the flexing technology in the Wilson Clash 100 helped them play the way they like?
Liam is an 'energetic all-court player' and he "certainly agreed" it was suited to his style of play. "Even if I didn't middle it the connection with the ball was solid. I found it very flexible helping to give me power, control and spin and can definitely see myself using this racket".
Austin is a player who likes to 'finish the point at the net' and he commented that "when I timed it nicely I got a good connection but when my timing was off I had to really work hard with this racket. So if I was off my game I don't think I would enjoy this racket."
Sue professes to being a 'baseline grinder' and "absolutely" felt that this racket suited her style of play. "The Wilson Clash 100 feels like you can work the ball as much as you want despite it being light. I got more from this racket than I thought I would so I would happily use this racket."
Austin pointed out that the Clash 100 "looks really nice with the classic Wilson colour scheme and a matt finish which I like the look of". Sue said "I love the orange/pink and the matt colour looks like it won't chip quite so much". Liam said this racket looked "really cool and stands out form other Wilson rackets".
The final question was on the price. Did our testers feel that $250/£200 is a fair price for the Wilson Clash 100?
Sue – "Yes that's a fair price and I'd quite like to buy one of these actually".
Austin – "Yes I think that's fair. If it's a racket you like then you'd pay that price".
Liam – "Yes definitely fair considering the price of a racket these days".

The specifications
For a detailed explanation of each racket measurement criteria below have a read of our guide.
Wilson Clash 100
R.R.P. = $250/£200
Head size = 100 sq in
Weight = 295g
String pattern = 16/19
In conclusion
Interestingly the play test feedback backs up the manufacturers claim that the Clash 100 is adept at helping players control the ball during all strokes, but according to one of our three play testers, it seems this control element may have been to the detriment of power on groundstrokes and serves. To be fair that does make sense as it would be virtually impossible to create a racket that gave huge power with immense control. They physically can't go together and any racket manufacturer that tells you their racket offers both is simply not telling the truth!
However the feedback from our two testers who predominantly play from the back of the court was contrary to this saying that power generation wasn't an issue from the back of the court. This suggests that if you are a player that is comfortable at the back of the court and prepared to grind out your points then the Clash will give you what you want, however if you require help on the bigger groundstrokes you may want to try this racket first before making a purchasing decision. It might require a slightly looser string tension to help you generate power especially as control is obviously not an issue with the Clash 100, so stringing at a lower tension for more power should still be manageable.
Buy this racket…
Wilson sell all their rackets through Wilson.com and the Wilson Clash 100 we tested is available to purchase here: Buy the Wilson Clash 100