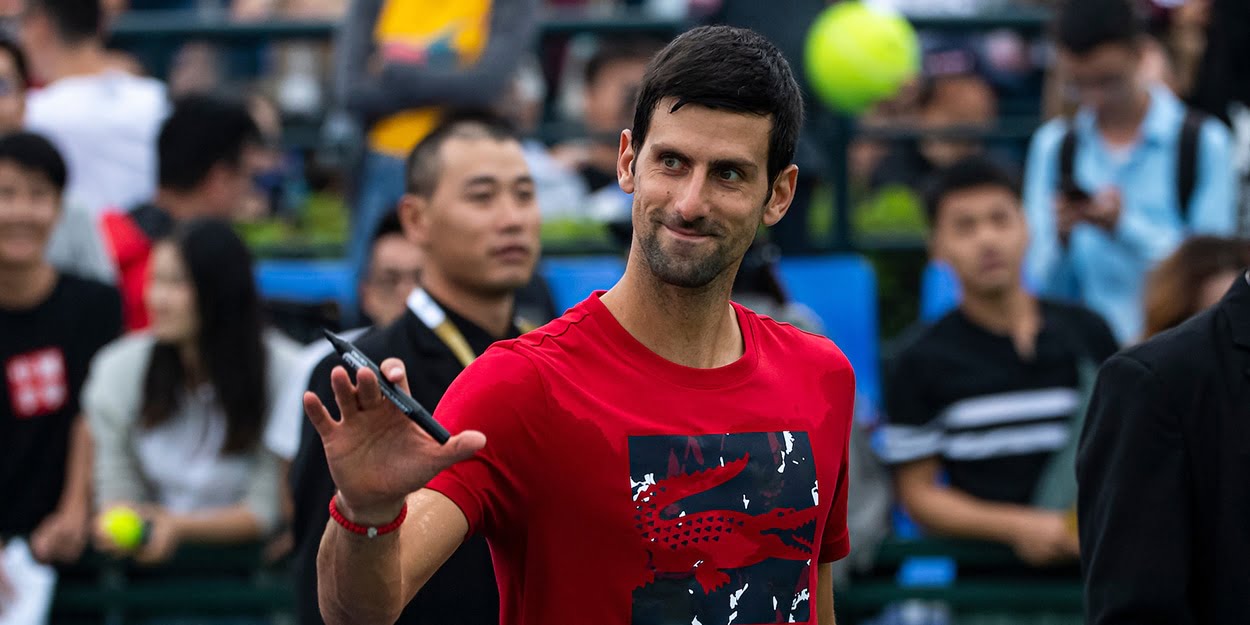 Wife Jelena opens up on difficulties she and Novak Djokovic have dealing with media scrutiny
Jelena Djokovic, wife of world number one Novak Djokovic, has opened up about the difficulties the couple's profile brings.
Jelena and Novak Djokovic have been in the public eye for many years now, as he, along with fellow 'big three' players Rafael Nadal and Roger Federer coming under almost constant media scrutiny.
And, in a rare interview, she has lifted the lid on what life as a Djokovic can entail.
"When you are young, the spotlight and attention certainly feel comfortable." She told Vesti Online.
"At first, the experience does not alarm you because it can bring you some difficulties. We look at public figures and think that kind of publicity is okay.
"But as time goes on, you lack anonymity, you lack the privacy to be able to do whatever you like at any time, in any situation.
"I try to resist all these expectations to always be myself and for Novak to be able to be himself."
Jelena Djokovic believes social media has made life even harder for public figures, and believes it has made her even more conscious that she needs to keep herslef out of the news as much as possible.
"The development of technology and social networks have contributed to making the lives of public figures available at all times." She explained.
"I am aware that as a wife of a popular athlete I might be interesting for the tabloids, that is why I try not to give them much material to write about me."