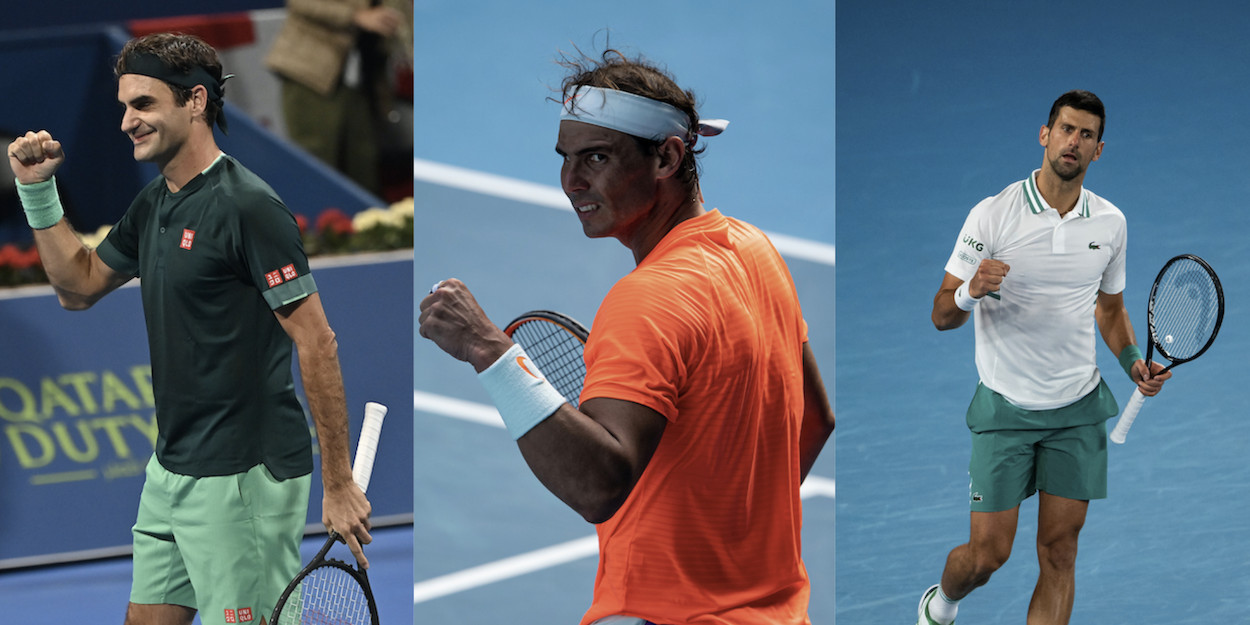 'We're getting closer and closer to Federer, Nadal and Djokovic', says young ATP star
Alex De Minaur believes the next generation of ATP stars are closing the gap to the 'Big Three' of Roger Federer, Rafael Nadal and Novak Djokovic.
The 22-year-old Australian admitted it is "going to be completely tough" to overthrow the legendary trio as they are "bringing up some incredible tennis to this day".
The world No. 18 reached the semi-finals of the Queen's Club ATP 500 tournament last week and is in action at the Eastbourne ATP 250 this week.
"They are definitely knocking on those doors and beating these top guys [Federer, Nadal and Djokovic] in these tournaments," De Minaur said in a pre-tournament interview.
"When it comes to winning the Grand Slams, obviously we have had Novak win the past couple. I think we're getting closer and closer.
"I know everyone out there is gunning to be the next Grand Slam champ, and to try to make that big step. All the players are out there, they are doing everything they can to make that step, and take over.
"I think a lot of it is experience, as well. Every time we get to play those matches, we get to learn a lot and improve and lose respect for these type of players.
"Time is obviously on our side, and every match, every day that goes by, we have a bit more of a chance. But saying that, it's definitely not done yet.
"They are bringing up some incredible tennis to this day, so it's going to be completely tough. But, I think we're all ready for the challenge."