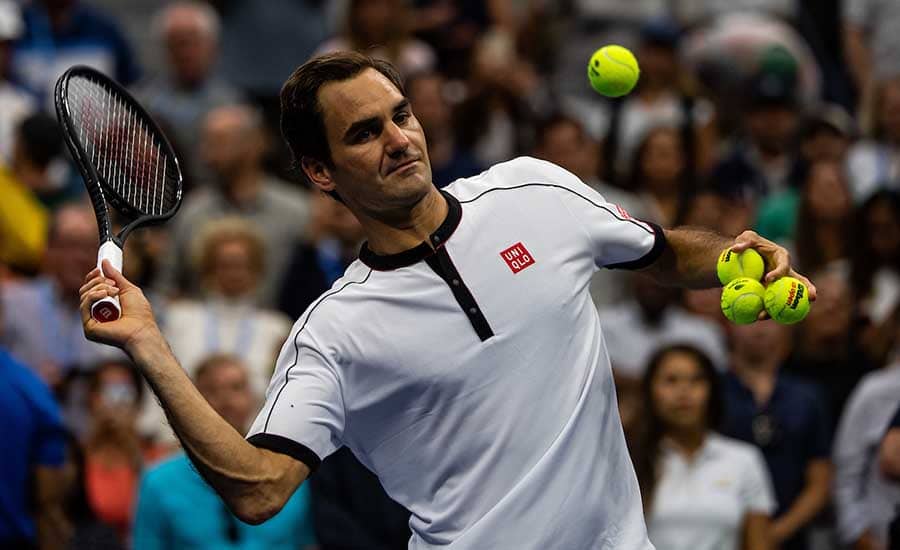 'We won, simple as that!' – Roger Federer and Bjorn Borg blast John McEnroe complaint
Team Europe heavyweights Bjorn Borg and Roger Federer have angrily bitten back at John McEnroe after the US legend demanded a change in rules for next year's Laver Cup.
Controversry reigned on a thrilling final day in Geneva, with Europe winning a throd successive Cup despite a thrilling fightback from Team World.
However, McEnroe, the captain of Team World, was furious that Europe were able to essentially dictate the match-ups due to Rafael Nadal's withdrawal through injury.
McEnroe had hand-picked Nick Kyrgios to go up against the Spaniard, but didn't want him playin Nadal's replacement Dominic Thiem.
He was visibly angry about it and accusations of unfairness appeared to agitate Roger Federer too, who is one of the creators of the format.
"First of all this is the best thing that has happened to tennis in my opinion, the Laver Cup," said Team Europe captain Bjorn Borg, who had a fierce rivalry with McEnroe in their playing days.
"Regarding the rules, unfortunately one of our players got injured and you can always complain but it's the rules.
"We are sitting here today and we won. Simple as that."
Federer then chipped in adding: "That's right. Tell them Bjorn."
Team Europe vice captain Thomas Enqvist also dismissed McEnroe's complaints, especially surrounding Nadal's withdrawal.
"Team Europe, I'm getting very sick and tired of you."#TeamWorld captain John McEnroe gallant in defeat.#LaverCup pic.twitter.com/77qFaqLe7y

— Laver Cup (@LaverCup) 22 September 2019
"I honestly don't see that change needed. I think it is a gentleman's agreement with the two teams," he said.
"Obviously we had no intention not to play Rafael Nadal, why should we?
"He was just coming off the back of winning the US Open and played unbelievable the first day.
"Of course it was no question that he could play. He was devastated this morning because he wanted to play and give it all to the team but he couldn't.
"We are lucky enough to have this incredible team and have some really strong players to put in."
Look ahead to the rest of 2019 with our guides to every tournament on the ATP Tour and the WTA Tour. If you can't visit the tournaments you love then do the next best thing and read our guide on how to watch all the ATP Tour matches on television in 2019. To read more amazing articles like this you can explore Tennishead digital magazine here or you can subscribe for free to our email newsletter here