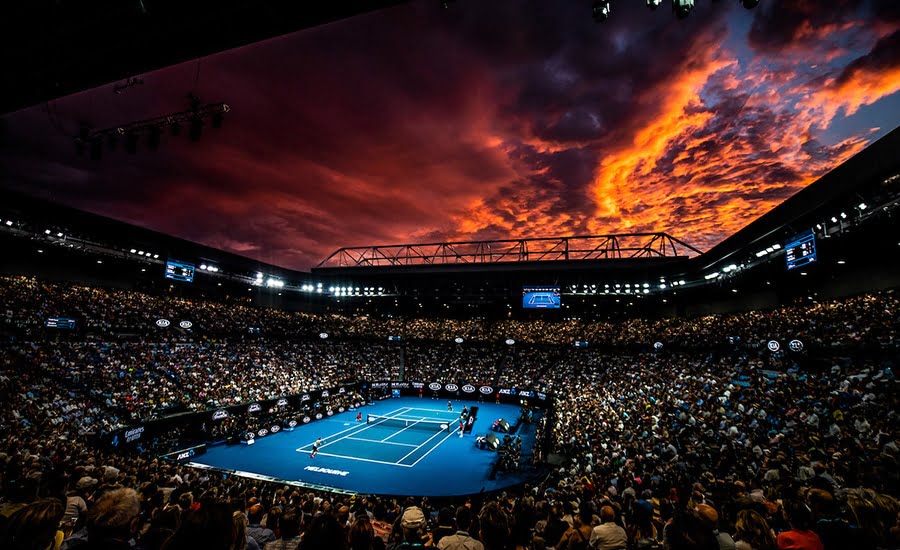 'We will consult our medical team' – Fresh concerns for Australian Open as bushfire smoke engulfs Melbourne
Fresh concerns over the viability of playing the Australian Open whilst bushfire smoke engulf Melbourne have been raised after poor air quality disrupted practice and qualifying.
The top players in the world, including Roger Federer, have descended on Melbourne this week to prepare for the tournament, and qualifying matches have also commenced.
However, with bushfires still rampant in Australia, unfavourable winds can severely reduce the air quality at Melbourne Park, which hosts the Australian Open.
Officials have said that roofs will be closed and indoor courts utilised wherever possible to remove any risk of delaying the tournament, but whether that can be prove to be an actual practical solution remains to be seen.
"Australian Open practice was temporarily suspended this morning due to poor air quality," the tournament's official twitter account said.
"Qualifying matches will begin at 11am. Conditions onsite are improving and we are monitoring them constantly.
Just gone past midnight and air quality index readings in Melbourne city centre have now risen past the 400 mark. Presently at a hazardous 406.

— Stuart Fraser (@stu_fraser) January 13, 2020
Three hours and 20 minutes until Australian Open qualifying is due to start… pic.twitter.com/MWUE0zr9EN

— Stuart Fraser (@stu_fraser) January 13, 2020
"Further decisions will be made based on onsite data, and in close consultation with our medical team, the Bureau of Meteorology and scientists from EPA Victoria.
"As always the health and safety of our players, our staff and our fans is our priority."
The tournament proper is due to begin next week, and will see Novak Djokovic and Naomi Osaka defend singles titles.
Keep up to date with all the action at our tennis news section. Win amazing tennis prizes by entering our competitions. Learn more about your favourite players including Roger Federer, Rafa Nadal and Novak Djokovic. Check out the latest kit in our tennis gear reviews. Receive regular updates with our legendary newsletter or read in depth features with stunning photography in tennishead magazine. Can't visit the tournaments you love? Check out our guide on how to watch tennis on TV. Don't miss a thing with our Live Scores service. Follow tennishead on social media at Facebook, Twitter, Instagram & YouTube