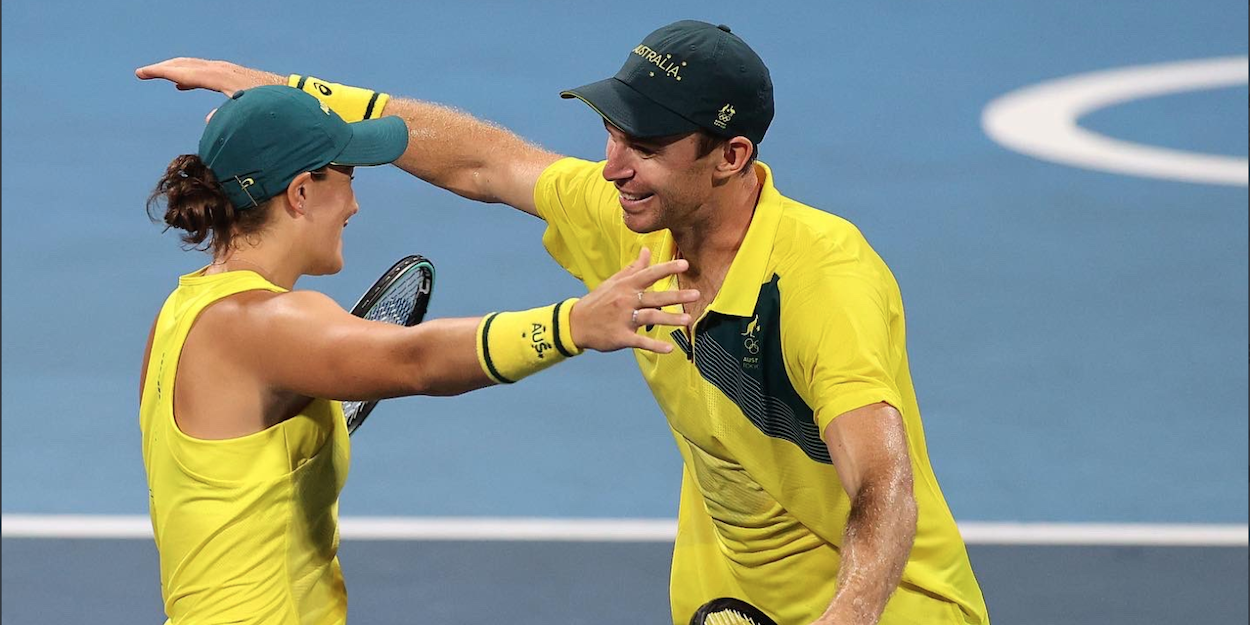 'We really deserve this one,' Ash Barty reflects on bronze medal win
Ash Barty has revealed her excitement after winning a bronze medal at the Tokyo Olympics alongside mixed doubles partner John Peers.
The world number one quickly put her singles disappointment behind her by forming an impressive partnership alongside the 33-year-old doubles star.
Despite missing out on the gold medal match, the pair were beneficiaries of a late Novak Djokovic withdrawal from the bronze medal tie, though Barty said their win by default didn't detract from their excitement.
"It's been an amazing week for both John and I," said Barty.
"We've played some great tennis, probably the best we've ever played together. To walk away with a medal and contribute to the team total here in Australia has been incredible.
"We put ourselves in a position all week to play good tennis and I feel like we really deserve this one. We were so close to being in that gold medal play-off and I think for both of us, it's been awesome.
"For us it's excitement. I just hope as athletes, as a whole Australian team that's here, we can bring a smile to people's faces at home when they're sitting on the couch enjoying watching us go out there and do Australia proud."