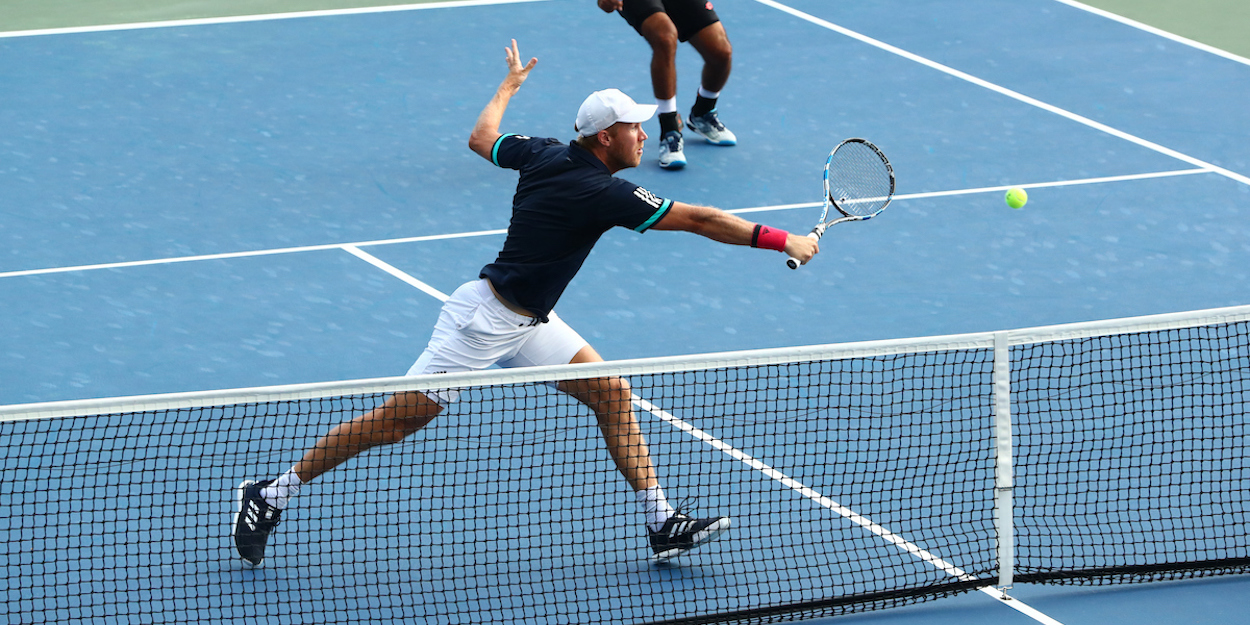 "We just thought that wasn't right" US Open controversy leaves bad taste for ATP star
Most of the players at the US Open have welcomed the introduction of HawkEye Live, but Britain's Dominic Inglot was one of those who had reason to feel less than 100 per cent satisfied with the electronic line-calling system.
Apart from Arthur Ashe Stadium and Louis Armstrong Stadium, where line judges operated as normal and players could challenge calls, every other court at the US Open used Hawk-Eye Live. The computerised system judges all the lines, with pre-recorded voices calling "out" through speakers at the side of the court.
Inglot and his partner, Aisam-Ul-Haq Qureshi, were in a tight US Open first-round doubles match on Court 6 against the Americans Jack Sock and Jack Withrow when Hawk-Eye Live made an untimely intervention. Leading 4-2 in the third set tie-break, Withrow hit a big serve, Qureshi made a lobbed return and Sock put away a smash. However, although the serve was clearly in, a call of "out" had boomed out from the speaker. Inglot and Qureshi, who had twice been a break up in the deciding set, protested that the point should have been replayed but to no avail as Sock and Withrow went on to win 6-7(5) 7-6(2) 7-6(5).
"We weren't disputing the serve, we were just saying that the ball was called 'out' so you have to replay the point," Inglot said. "First of all the umpire thought the call wasn't from our court. Everyone on the court was laughing because everyone knew it was from our court. Our opponents knew it. Then, to add insult to injury, the umpire said he thought the call came after they had hit the smash. We just thought: 'What match were you watching?'
"Something similar had happened in Cincinnati in one of the doubles matches and they replayed the point, so this one should have been replayed. It's a system error, because we weren't disputing that the serve was in. It was clearly in, but there was obviously some sort of error and they didn't replay the point. We just thought that wasn't right."