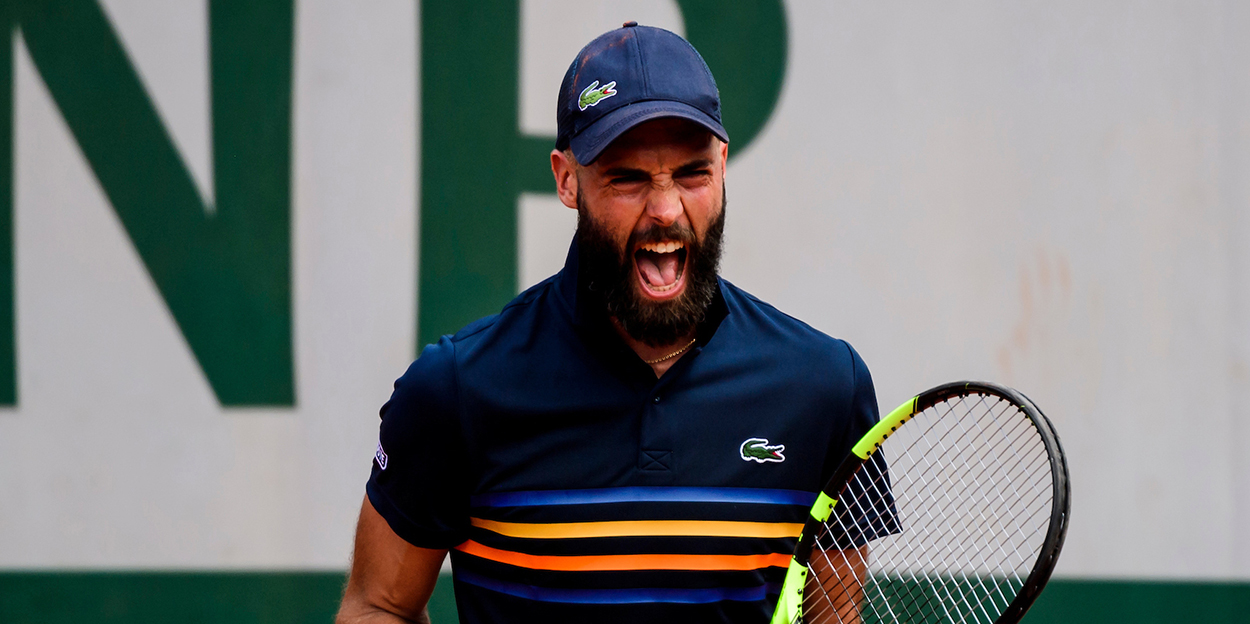 'We do not approve of your behaviour,' Babolat tell Benoit Paire and Fabio Fognini
Racket manufacturer Babolat has issued a statement saying they 'do not approve' of the recent behaviour of Benoit Paire and Fabio Fognini.
Paire and Fognini have been controversial figures in recent months, with the Frenchman openly tanking in matches and declaring his intent to lose matches as early as he can in tournaments.
That has seen the French Tennis Federation ban him from representing them at the Olympics due to what they have described as 'deeply inappropriate' behaviour.
Fognini, meanwhile, was defaulted from the Barcelona Open this week for verbally abusing an official, despite claiming he was falsely accused.
The Italian caused controversy at the US Open last year too, saying he 'hoped a bomb would explode' on Flushing Meadows, while he also got into a heated exchange at the Australian Open with compatriot Salvatore Caruso.
It seems now that Babolat, who provide rackets for them both, have had enough, although they stopped short of dropping them.
"At Babolat, tennis runs in our blood. We believe in the strength of our sport and, defend its values of respect, fair play, team spirit, friendship and fun of the game," the statement read.
"Sometimes a family member can go through a complex period and forget the importance of these values and the example we must pass on to all fans of the sport.
"Concerned about the recent outbursts of Benoit Paire and Fabio Fognini, we have informed them that we do not approve of their behavior.
"Today, we reaffirmed our values and the importance of respecting them.
"We will think in more detail with Benoit and Fabio about the suites to be given and see together how to accompany them."