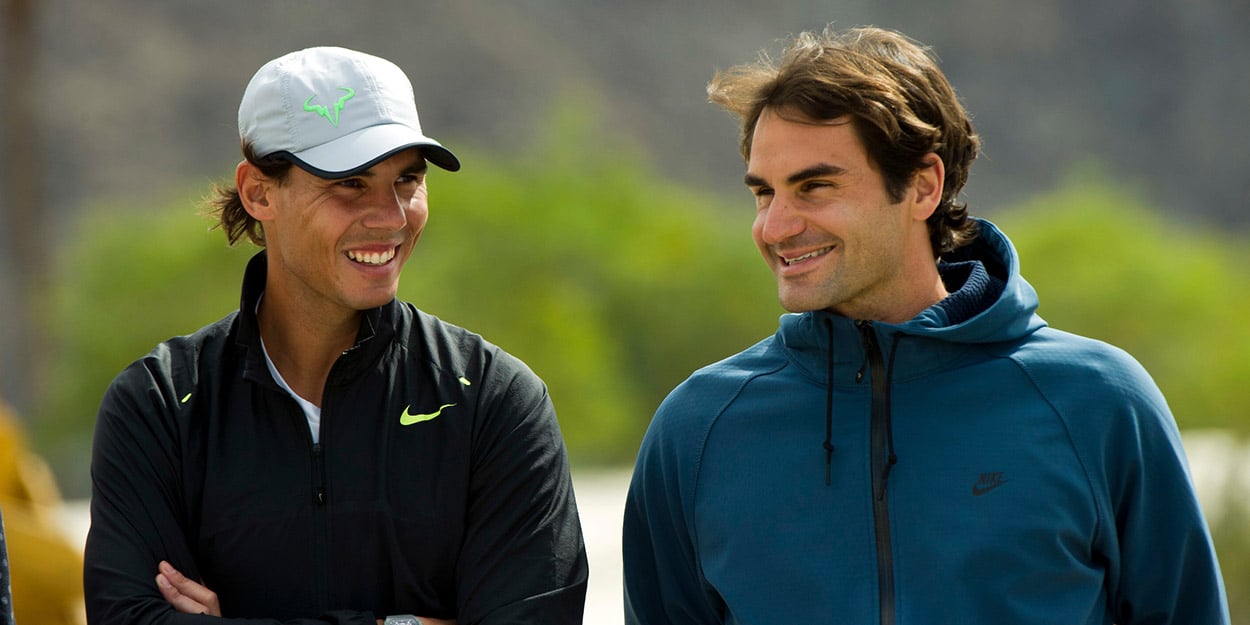 'We are not the closest of friends' – Roger Federer lifts lid of relationship with Rafael Nadal
Roger Federer says that Rafael Nadal is not one of his closest friends, but they have the 'ultimate respect for each other'.
The pair have fought each other for 16 years on the ATP Tour, and are just one Grand Slam title apart on top of the all-time list.
There have been some bitter battles in that time, with tensions occasionally rising to breaking point.
However, speaking ahead of their exhibition in South Africa in aid of the Roger Federer Foundation, the Swiss star has been speaking kindly of his rival – and friend.
"It's nice to call one of your biggest rivals one of your friends," Federer told the press in Cape Town.
"He's not my closest friend, I'm not his closest friend as well.
"On the road, I think we understand each other really, really well.
"We like seeing each other, also chatting together and making sure that tennis moves forward the right way."