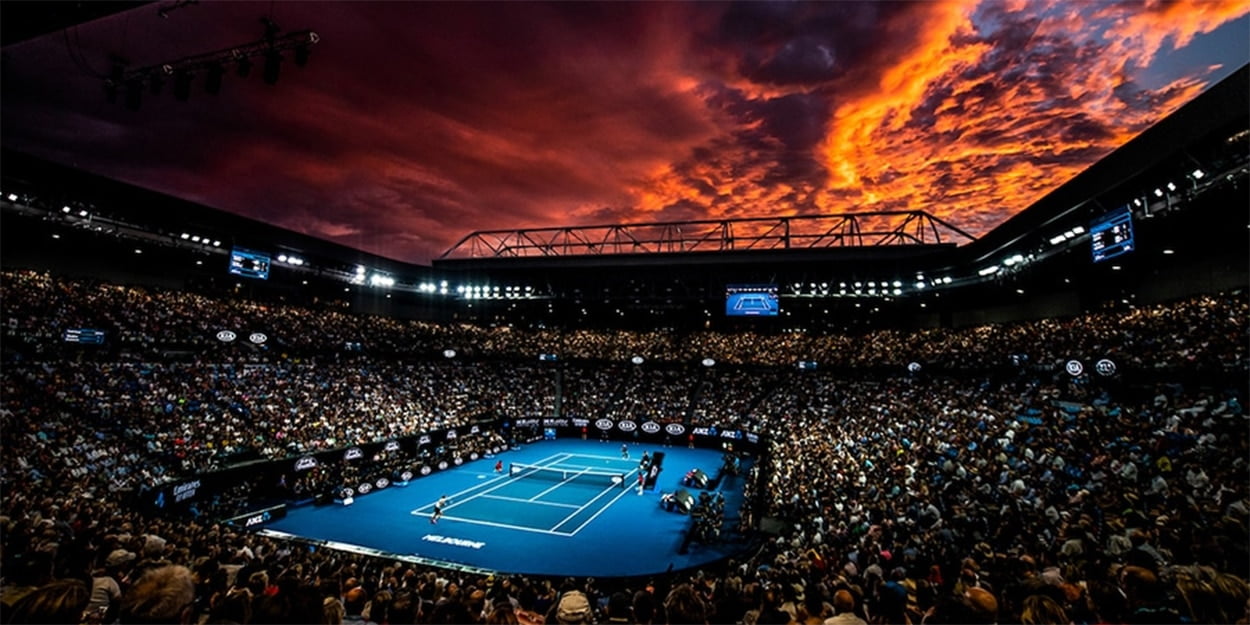 'We always knew the risks' – Craig Tiley rules out delaying start of Australian Open
The Australian Open will not be delayed to help players affected by positive Covid tests, insists tournament director Craig Tiley.
More than 70 players have been forced to enter hard quarantine in a Melbourne hotel due to positive coronavirus tests of people who were on their flight to Australia.
That has drawn a huge amount of criticism from players who claim they were assured they would be allowed to practice during the mandatory 14-day quarantine upon entering the country, but who now cannot.
However, Tiley has defended the Australian authorities on the decision, insisting that every player knew the risks when they signed up, and he says delaying the start of the tournament to help them is simply not an option.
"We are planning on February the 8th," Tiley told 9 News in Melbourne. "We do have that buffer time in there and we are looking forward to welcoming fans to the Australian Open.
"Ticket sales have been going well, we have two weeks of great tennis and our intention is to absolutely continue with those dates.
"So far, we have had 643 negative tests and two which have been unfortunately positive.
"We knew always there was going to be significant risks. With this pandemic, you can never tell.
"Everyone coming into Australia either had to show evidence of negative tests or be non-infectious 72 hours before departing.
"And then, coming to Australia and going into isolation and administered another test. We always felt there would be a chance [of positive tests ahead of the event.]"
"It's unfortunate that two people have tested positive and as a result, the chief health officer has determined that those individuals who were on that plane, everyone who was on that plane was a close contact.
"We don't know what the situation or decision would be coming in and this decision has been made and now we have to manage an environment for 14 days for those players, who, unfortunately, are not going to have the same conditions as those who are able to get and practice."