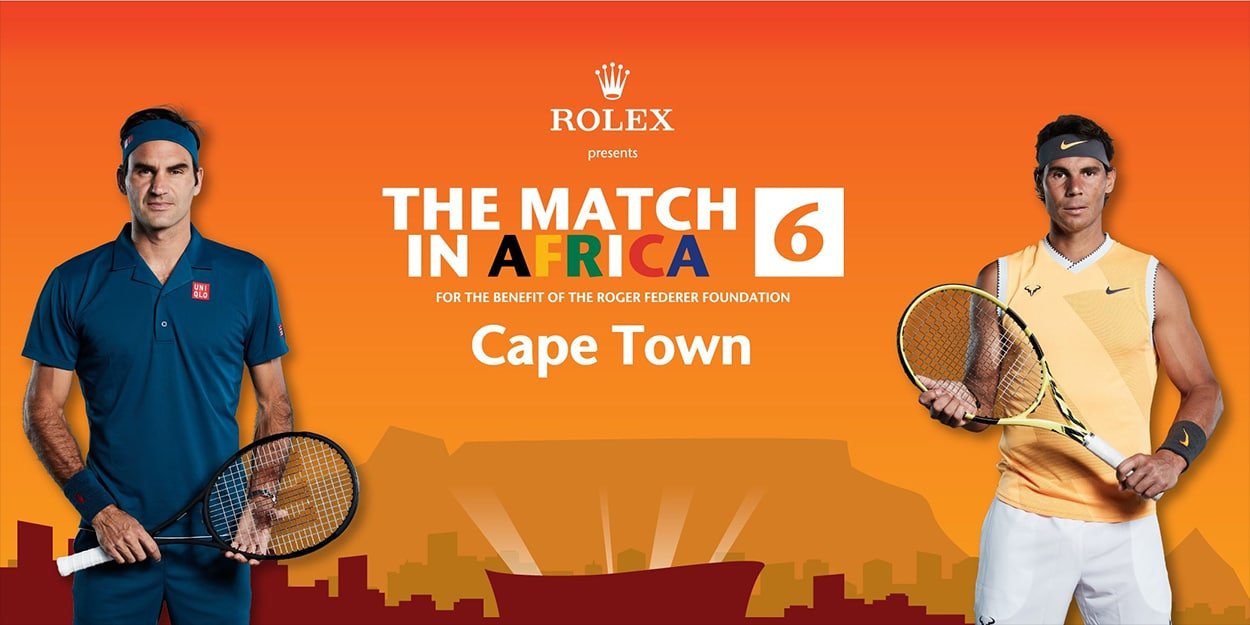 WATCH: Video highlights as Roger Federer and Rafeal Nadal break tennis attendance record for Match in Africa
Roger Federer and Rafael Nadal smashed the tennis attendance record as over 50,000 people turned out to watch their Match in Africa exhibition.
It was Federer's first match in South Africa, the country of his mother's birth, and he came out on top against his old rival, beating him 6-4, 3-6, 6-3.
The score was not important, though, the numbers were.
Match in Africa shattered the previous record of 42,517, also set by a Federer exhibition, with 51,954 in attendance – and they raised a colossal $3.5million in proceeds for the Roger Federer Foundation.
"We tried our best as always," Rafael Nadal said after the match. The energy has been just fantastic.
"I think we can't describe our feelings. It's a lifetime experience playing here in front of such an amazing crowd, such an amazing stadium.
"It's not my first time playing here in South Africa, I played when I was a kid. But it's my first time as a professional player.
"I just can say well-done to Roger and all his family, all his team, because the organisation of this event has been just fantastic.
"It has been a big pleasure for me to be part of it."