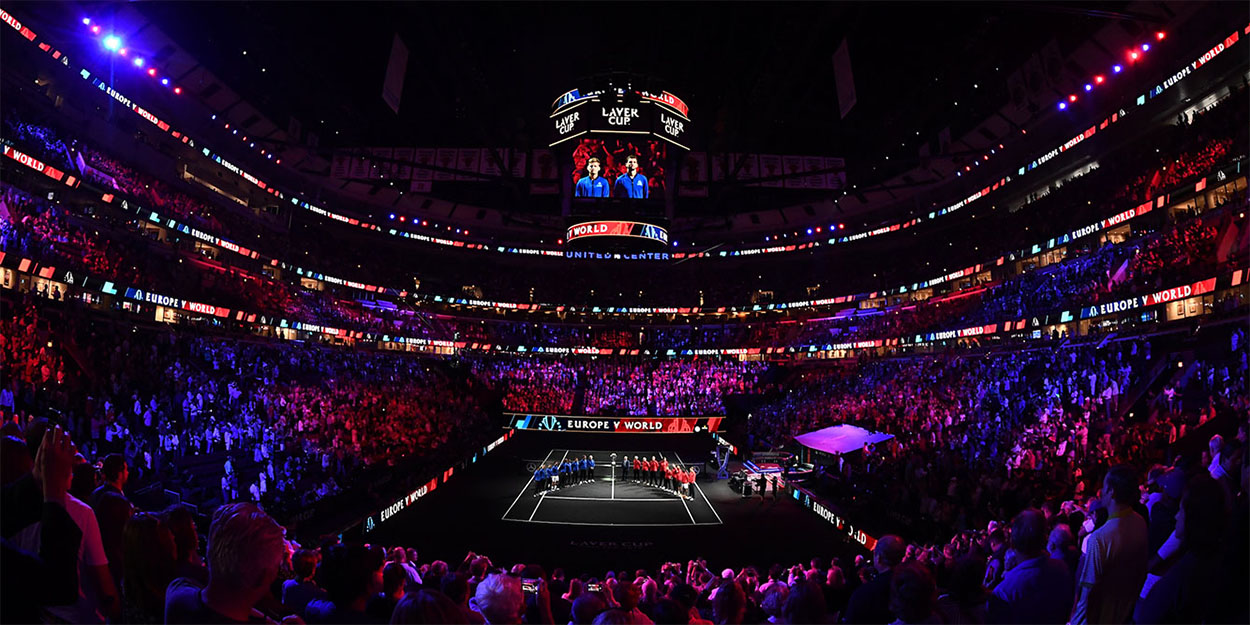 Watch the Laver Cup in style, including the return of Roger Federer, with Courtside Hospitality
Roger Federer, Novak Djokovic, Rafael Nadal and Andy Murray are all confirmed to feature for Team Europe vs Team World in the most exhilarating tennis weekend all year – The Laver Cup!
This team-based event will take place over three days on September 23-25, at the O2 Arena in London, arguably the world's best indoor sporting venue. Alternating between Europe and the Rest of the World, the host city changes annually and following the success of Boston in 2021, this year's edition promises to be one to remember with so many big names set to compete.
"Being in attendance, when Federer and Nadal are coaching one another as teammates, the comradery between the players is something special and truly unique" David Cook, CEO of Courtside Hospitality.
Tickets for this tournament are already very tough to come by, such is the excitement surrounding it.
However, you can experience this wonderful event in style with Courtside Hospitality. Luxury Packages include:
4 Nights at Intercontinental O2 Arena (Thursday – Monday)




King Room with Breakfast

Private Return Airport/Train Station Transfers To/From Hotel

Lower Tier Tickets for all 5 Sessions




– Friday (Day Session)




– Friday (Evening Session)




– Saturday (Day Session)




– Saturday (Evening Session)




– Sunday (Final Session)
Courtside Hospitality also offer ticket-only options for the Laver Cup 2022 – London: HERE
Courtside Hospitality specialise in luxury bespoke experiences from attending tennis events to travelling on luxury cruises and even combining both to create a truly unique and niche product for the quintessential traveller. Dedicated to ensuring you have the best experience, Courtside Hospitality try to include as many official ATP player hotels within their packages as they can, to give fans the unique opportunities such as eating breakfast next to Rafael Nadal in Monte Carlo.
In September 2023, the Laver Cup moves to beautiful Vancouver, Canada at the Rogers Arena. Luxury Packages are on sale now with Courtside Hospitality.
The Laver Cup at a glance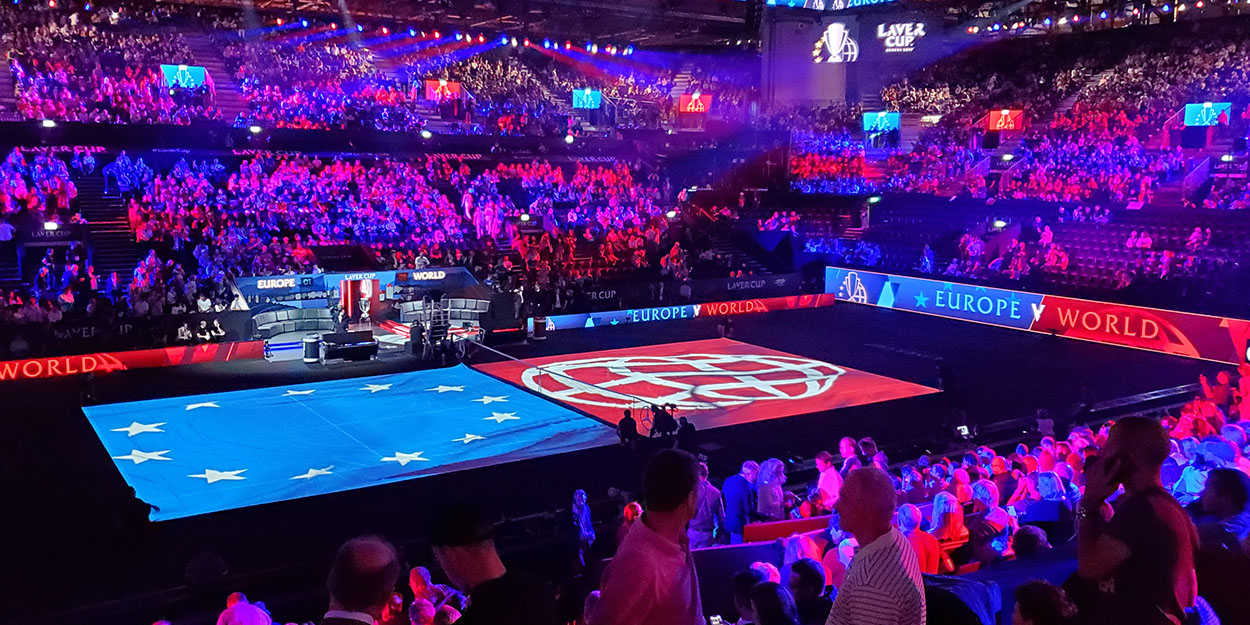 The Laver Cup has become one of the truly unique and must-see events on the entire ATP calendar. Based on Golf's Ryder Cup, it turns rivals into team mates as the very best players in the world compete on a unique black court.
Team Europe, captained by Bjorn Borg, take on John McEnroe's Team World in three days of competition. Each day consists of four matches – three singles and one doubles – with points awarded to the winner.
To ensure a dramatic conclusion, matches won on the final day are worth more points than those earlier in the tournament, so assume nothing going into the final sessions!
Each match win is worth one point on Friday, two points on Saturday, and three points on Sunday.

Both singles and doubles are best of three sets with ad scoring. 

In the event of split sets, the third set is a 10-point match tiebreaker.

Each player competes in at least one singles match during the first two days.

No player can play singles more than twice during the three days.

At least four of the six players must play doubles. No doubles combination is played more than once, unless for the Decider on Day 3, if points are 12:12.

The winning team must reach 13 points.
To book your luxury Laver Cup package with Courtside Hospitality, click here.