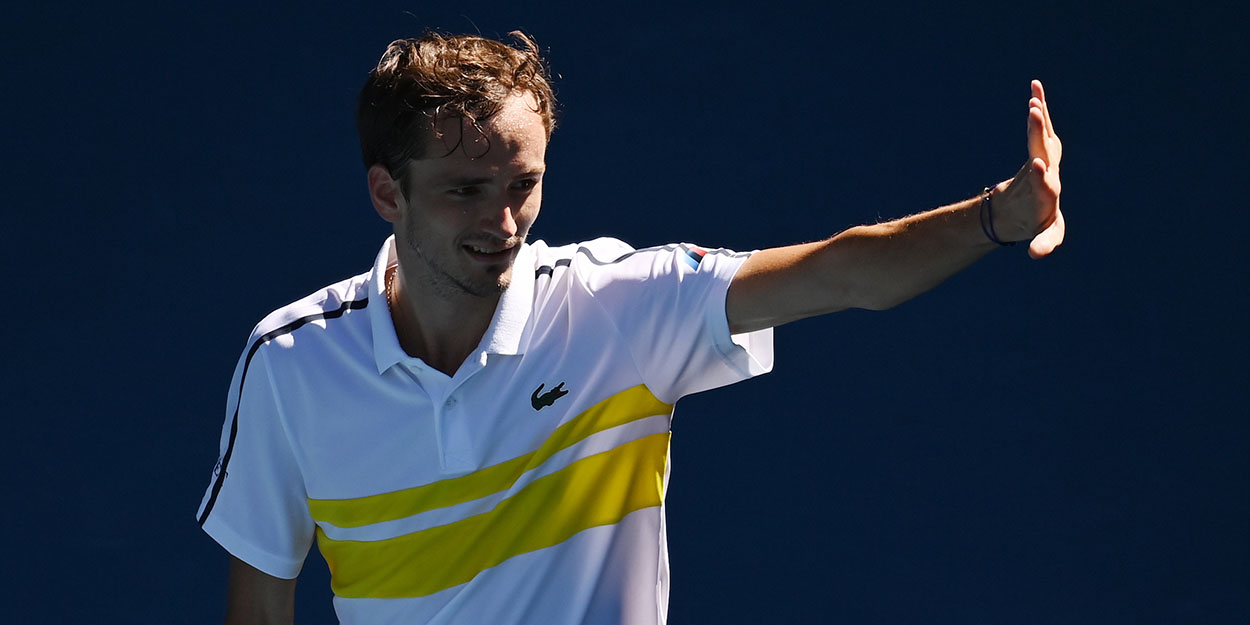 'Was not easy but I am happy' – Daniil Medvedev outclasses Stafanos Tsitsipas in Australian Open semi
Daniil Medvedev will face Novak Djokovic in the final of the Australian Open after he overpowered Stefanos Tsitsipas.
The Russain will now go into the final on the back of a 20-game winning streak, with 11 of those victories coming against top ten players.
Medvedev put on a serious show against Tsitsipas, who briefly rallied in the third set but was ultimately outclassed on the day.
"Definitely not easy because we saw the match with Rafa [Nadal, in Tsitsipas' quarter-final] was the same, so I got a little bit scared and tight because it is a semi-final of a Slam," Medvedev said after his 6-4, 6-2, 7-5 win.
"It was not easy but I am happy I managed to turn my game on, especially in tight moments on my serve and I am really happy to be in the final.
"I just tried to hit aces and winners, get the ball in the court, that's the only way to do it.
"I am happy to manage to keep my nerves, I didn't make too many bad choices apart from the game I got broken.
"I think sure he was tired after the match with Rafa, during today's match I saw as soon as I was moving him around the court it was into easy so that became my strategy straight away."
Medevdev will now face Novak Djokovic in Sunday's final.