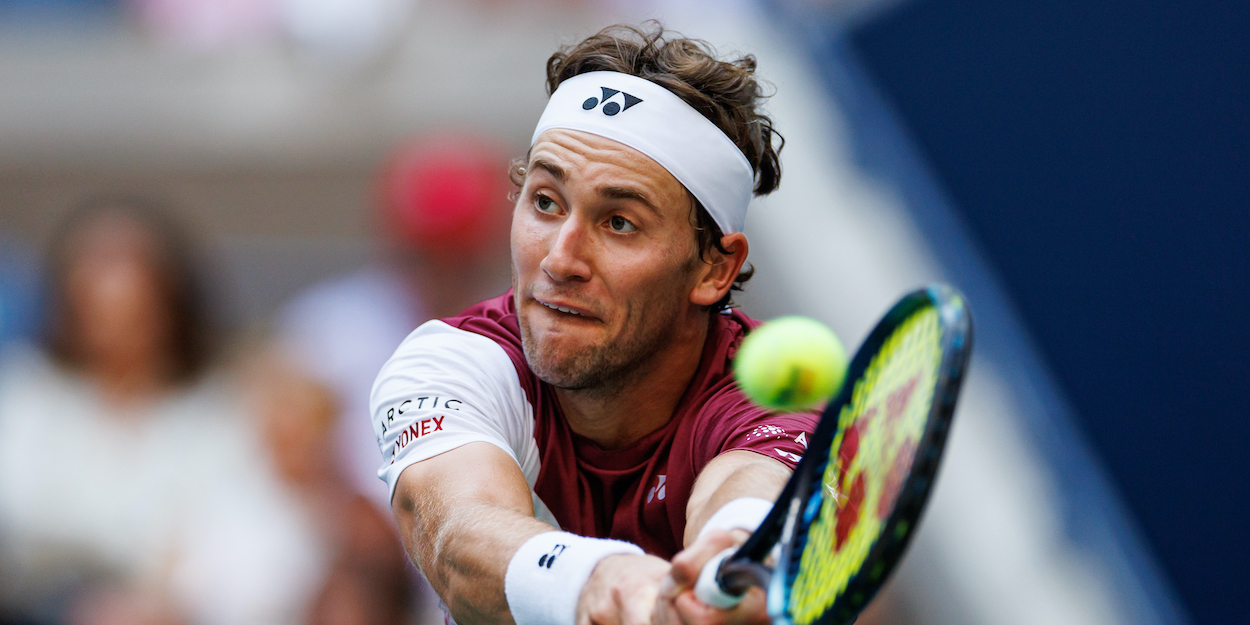 'Vulnerable' Casper Ruud reflects on poor end to his season
Casper Ruud has admitted that fatigue and a packed schedule has played a part in his slump towards the end of this season
Ruud, the world number 3, has taken great strides this year, reaching two Grand Slam finals at both the French and US Open. He lost out in both to the current top two players, Rafael Nadal and Carlos Alcaraz respectively.
The Norwegian has also managed to win three events this year with the last one coming in July at the Swiss Open in Gstaad.
However, since his final appearance in New York, Ruud has seen something of a downturn in form.
He suffered a round of 32 loss in the Japan Open to world number 58 Jaime Munar before veteran Stan Wawrinka defeated him in the first round at Basel.
Ruud said on his Eurosport podcast: "When I was in Asia, I probably felt that I was a little tired. It probably came from a lot of bad sleep and jet lag."
He also spoke of his regret in not taking more time off after the run to the final at the US Open, instead representing his country at the Davis Cup only days later.
"I've learned that too many too many consecutive weeks of tournaments can become difficult. I would have liked to have had a week off after the US Open to relax and enjoy the moment, but it was Lillehammer instead."
The world number 3 also admitted that indoor courts are a weakness for him, alluding to his defeat to the 37-year-old Wawrinka.
He said: ""I probably just have to accept that the indoor season will always be a bit challenging for me."
"There, I am probably most vulnerable against players who play flat and can knock me off the court on a good day, and that was probably a bit of what happened in Basel against Wawrinka, who played a good match there."
Despite this analysis of his performance on indoor courts, Casper Ruud managed to get off to a winning start at the Paris Masters.
He defeated Richard Gasquet 6-1 7-6 to reach the second round.