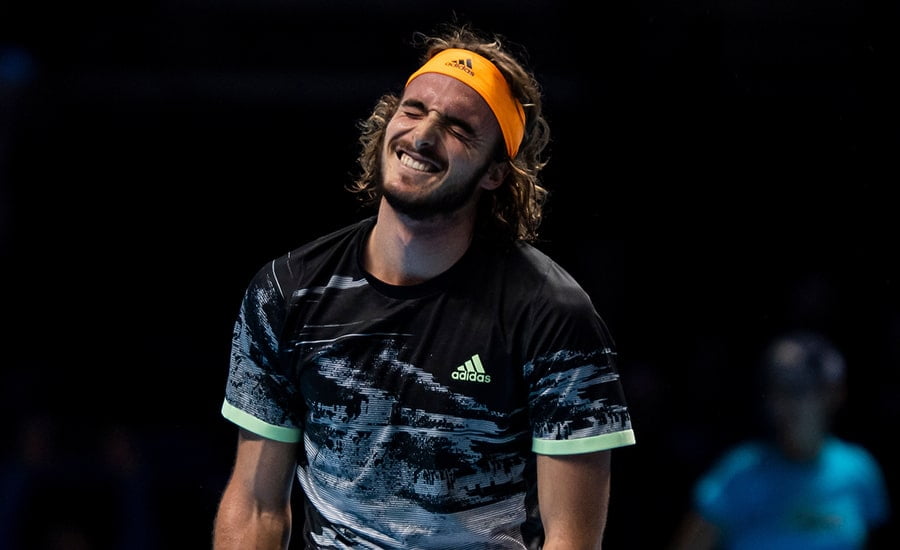 VIDEO: Stefanos Tsitsipas injures dad in temper tantrum and gets told-off by his mother
Stefanos Tsitsipas may have landed himself in hot water after he accidentally hit his father with his racket in frustration at the ATP Cup.
The incident occurred during his ATP Cup defeat to Nick Kygrios, with anger getting the best of him and his father, who is also his coach, taking the brunt of it along with his racket.
It produced a somewhat comical scene where Tsitsipas' mother moved round to behind the bench to give her son a stern talking to.
However, afterwards, Tsitsipas insisted it was all a bit of nothing.
"It happened accidentally," Tsitsipas told reporters after the match, which he lost 7-6 (7), 6-7 (3) 7-6 (5).
"I didn't mean to do it and straight away forgot about it and moved on from there. It happens. I wasn't aiming to do that, so it's just it went out of control, unfortunately."
Here's Tsitsipas injuring his dad while smashing his racket

? @atptour @TennisTV pic.twitter.com/flw165gTs8

— Olly ????? (@Olly_Paton2020) January 7, 2020
So what comes next for Tsitsipas? Perhaps a good old-fashioned grounding?
"Maybe, yeah," he joked. "Maybe I'll stay in my room for three days grounded by my father"
His opponent Kyrgios is, of course, no stranger to controversy himself, so he was also keen to play down the incident saying: "I didn't see it. I don't think he meant it as well.
"I don't think you guys (the media) should be giving it too much attention or looking too far into it, to be honest.
"I've done some stupid things as well in the heat of the moment, so it was obviously an accident."
Keep up to date with all the action at our tennis news section. Win amazing tennis prizes by entering our competitions. Learn more about your favourite players including Roger Federer, Rafa Nadal and Novak Djokovic. Check out the latest kit in our tennis gear reviews. Receive regular updates with our legendary newsletter or read in depth features with stunning photography in tennishead magazine. Can't visit the tournaments you love? Check out our guide on how to watch tennis on TV. Don't miss a thing with our Live Scores service. Follow tennishead on social media at Facebook, Twitter, Instagram & YouTube