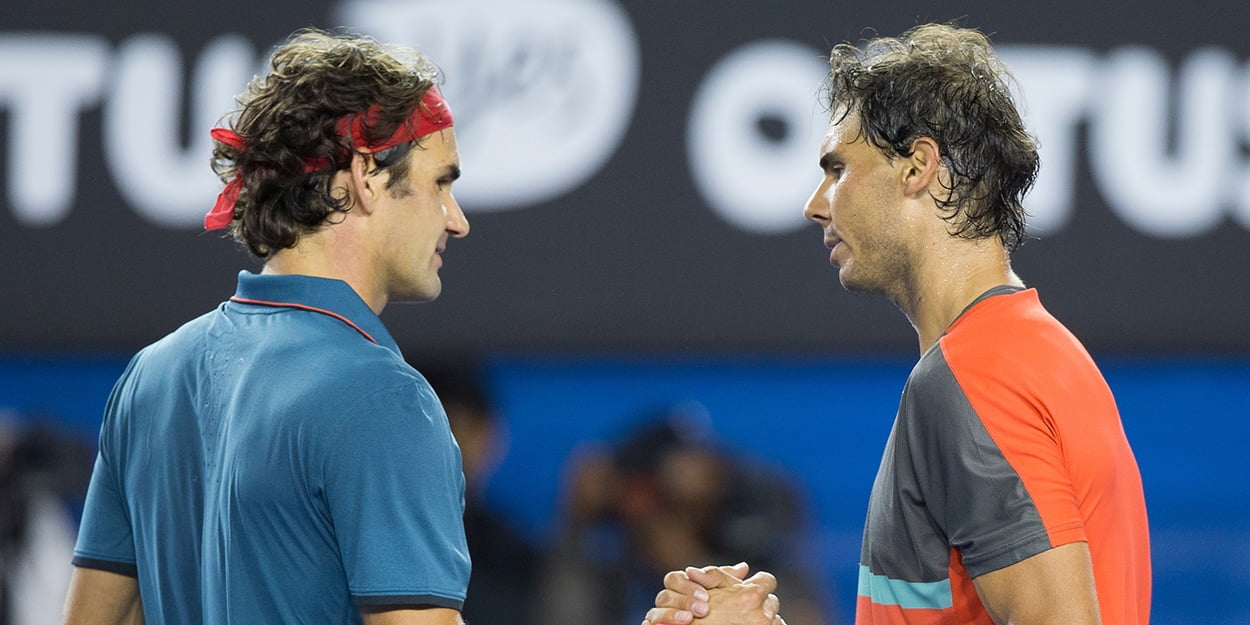 VIDEO: Roger Federer and Rafael Nadal rivalry immortalised in must-see animation of incredible rally
The rivalry of Roger Federer and Rafael Nadal has been brilliantly captured and immortalised in animation by a social media super-fan.
Fedal Tennis has recreated one of their iconic rallies from one of their greatest ever contests, claiming to have spend 50 hours creating the impressive result.
Federer and Nadal have enjoyed an era-defining relationship for tennis fans.
The elegance of Federer matching up against the brute force and power of Nadal has captivated a generation, and the animation certainly shows why.
The rally is from the 2009 Australian Open final and decided a key point in the fourth set.
Nadal won the point, and Federer won the set. However, it was the Spaniard who had the last laugh as he won the decider to claim his only Australian Open title to date.
The match was also significant for Federer appearing, perhaps for the only time, to be emotionally frustrated at struggling to get the better of Nadal.
"Of course it can happen to all of us," NAdal commented afterwards. It was an emotional moment, and I think this also lifts up sport, to see a great champion like Federer expressing his emotions.
"It shows his human side. But in these moments when you see a rival who is also a comrade, feeling like this, you enjoy the victory a little bit less."