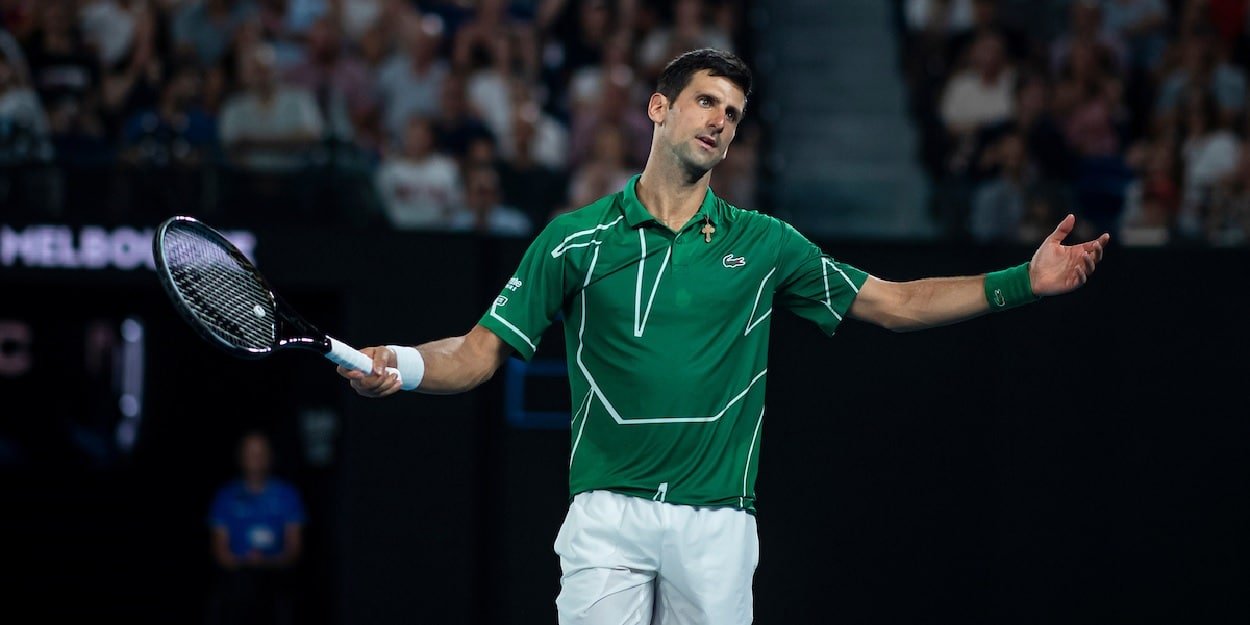 VIDEO: Novak Djokovic completely done by youngster's cheeky tweener as he steps up US Open practice
Novak Djokovic is thought to be enjoying his practice ahead of the return of the ATP Tour, but being the victim of a 'tweener from Alejandro Davidovich Fokina probably wasn't on his agenda.
Djokovic is preparing on hardcourts, and reportedly with US Open balls in a clear hint that he intends to travel to New York later this month.
He has not publicly confirmed it, although he has also signed up to play doubles at the Cincinnati Open, which is in itself very revealing.
However, after playing a fine lob himself, the last thing he likely expected to happen was to be done by the cheeky 21-year-old Spaniard.
🍾🥂🤪 pic.twitter.com/bWvkOJ2NJV

— Alejandro Davidovich Fokina (@alexdavidovich1) August 12, 2020
Whether or not Novak Djokovic actually will play the US Open is the subject of great debate at the moment.
He previously told reporters the proposed safety restrictions made it 'impossible' for him to sign up to the event, but they have since been relaxed considerably.
He is also reported to be ready to lead a top 20 boycott of the US Open should exemptions from quarantine rules not be made.
Despite all that, it would certainly be a shock not to see the world number one commit to the US Open in the coming days.