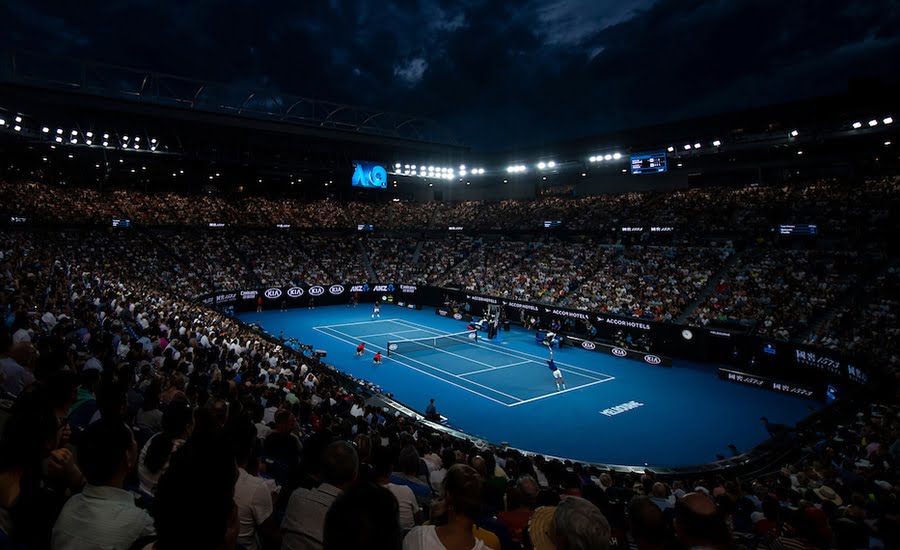 VIDEO: 'I couldn't breathe' – Australian Open qualifier stopped by disturbing smoke-related coughing fit
The Australian Open faced fresh controversy over its decision to push ahead despite the bushfire crisis after Dalila Jakupovic was forced to retire from qualifying due to a coughing fit.
Smoke from the Australian bushfires engulfed Melbourne on Tuesday, delaying the start of qualifying.
The city of Melbourne advised residents to remain indoors due to the resultant air-pollution, but players were asked to take to the court later in the day once levels were deemed to have returned to safe levels.
However, despite being a set up in her match against Stefanie Vogele, Jakupovic dropped to her knees at the back of court and started to cough uncontrollably before being forced to retire.
"I was really scared that I would collapse," she said after being helped off court by Australian Open medical staff. "That's why I went onto the floor because I couldn't walk anymore.
"I don't have asthma and never had breathing problems. I actually like heat.
Awful scenes in Melbourne.

Dalila Jakupovic has abandoned her #AusOpen qualifying match after suffering a coughing fit while playing in thick smoke caused by the #AustralianFires. pic.twitter.com/WAJv6TzTjW

— ESPN Australia & NZ (@ESPNAusNZ) January 14, 2020

"The physio came again and I thought it would be better. But the points were a bit longer and I just couldn't breathe anymore and I just fell on the floor.
"It's not healthy for us. I was surprised, I thought we would not be playing but we don't have much choice."
Meanwhile, across the city, Maria Sharapova's match in the Kooyong Classic was suspended due to the poor air quality.
Keep up to date with all the action at our tennis news section. Win amazing tennis prizes by entering our competitions. Learn more about your favourite players including Roger Federer, Rafa Nadal and Novak Djokovic. Check out the latest kit in our tennis gear reviews. Receive regular updates with our legendary newsletter or read in depth features with stunning photography in tennishead magazine. Can't visit the tournaments you love? Check out our guide on how to watch tennis on TV. Don't miss a thing with our Live Scores service. Follow tennishead on social media at Facebook, Twitter, Instagram & YouTube