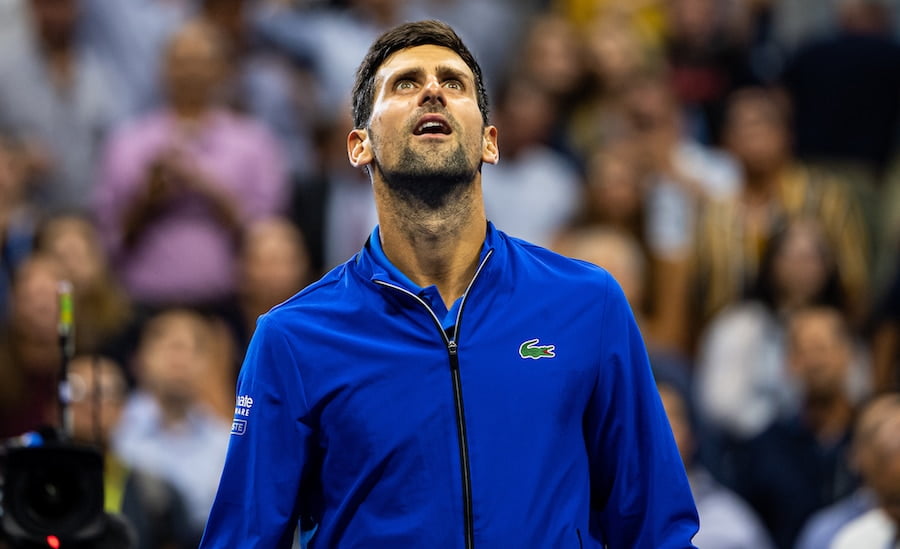 "Very few players are able to do that" Novak Djokovic questions 'Next Gen' consistency
Novak Djokovic has no doubt that the next generation of young players is already established in tennis but he's not sure if any of the younger players have the complete package needed to overtake the 'Big 3'
Novak Djokovic had just completed another resounding victory over one of the so called 'Next Generation' of male tennis players and obviously felt it was a good enough moment to voice his opinion on why one of these young stars had not yet won a Grand Slam. As it turns out, the key for Djokovic is not whether they can win a Masters 1000 or a Grand Slam but whether anyone apart from himself, Federer or Nadal can consistently play at their level for a whole year.
Djokovic was asked when he thought the new generation would win a Slam because at the moment the difference (between the Next Gen and the Big 3) seemed quite large.
"Well, I mean, depends on from which perspective you're seeing things. I don't think there's any big difference in terms of the game. I mean, NextGen guys have won, you know, Masters 1000 like — you know, okay, Zverev some years ago. And so it has happened and it's going to happen more. I mean, we are — when I say "we," I mean especially the three guys who are trying to postpone that for as long as possible.
"But the new generation is already there. And, you know, guys like Medvedev and Khachanov and Rublev, the Russians, and Tsitsipas and Zverev and Thiem, and you know, Denis, Felix, this generation, it has already established themselves in the first top 20 of the world.
"And now these guys are starting to believe, more and more, that they can actually fight for the biggest trophies with the other guys. So I think it's a matter of time, it's a matter of when things come together in terms of experience, in terms of a good given day, I guess, as well.
"How consistent someone can be from the younger guys, doing that whole year and every year, that's a question mark. Obviously that's a whole different level. You know, if you have a great week, you can win, you can even win a slam, but then can you really do it consistently throughout your career, year after year. That's probably where very, very few players are able to do that.
"And for that, it takes, you know, I guess, a bigger, a more complete package in terms of player and person and dedication and all these different things."
Look ahead to the rest of the tennis year with our guides to every tournament on the ATP Tour and WTA Tour. Can't visit the tournaments you love? Read our guide on how to watch all the ATP Tour matches on TV. For more news, explore Tennishead magazine here or subscribe to our free email newsletter here.