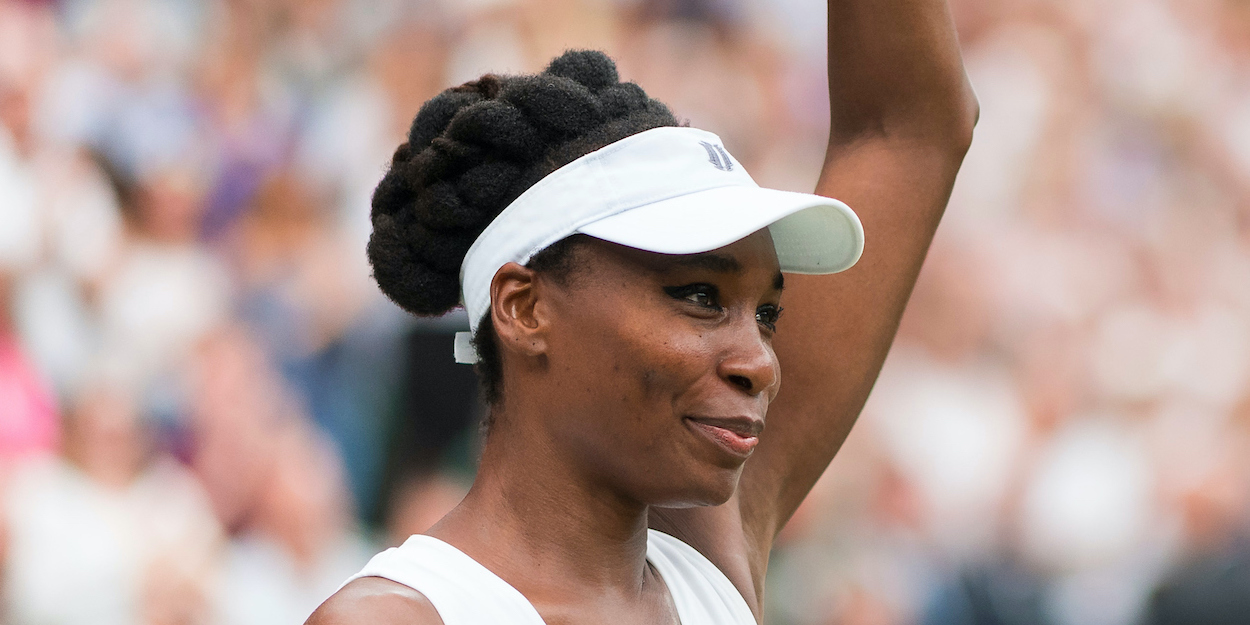 Venus reaches Australian Open final
The first part of one of the narratives that many people wanted to see played out on Rod Laver Arena on Thursday afternoon, 36-year-old Williams defeated unseeded American Vandeweghe to book her place in the 2017 Australian Open final.
Tied with sister Serena on 17 appearances at the Australian Open, the most among active players, at 36 years 226 days, Venus was the oldest competitor in the draw. Her opponent today had broken records of her own: Vandeweghe was playing in the first Grand Slam semi-final of her career on her 25th Grand Slam main draw appearance and had beaten the world No.1, Angelique Kerber en route to the last four.
The first set was tightly contested. The statistics reflect a match with little to separate the players, but Vandeweghe's 17 winners, compared to Williams' 10 proved the main difference in the early stages as the 25-year-old took the first set on a tiebreak after an hour's play. But unforced errors began to creep into Vandeweghe's game in the second set and as Williams' first serve percentage increased the older American served her eighth and ninth aces to secure the second set 6-2 in 38 minutes.
"In the first set I served more conservatively," Venus said. "In the second, I just decided I was going to go for more."
Both players went off court before the start of the third and when they returned Venus raced into a 3-1 lead. With Vandeweghe serving to stay in the match at 3-5, Williams secured two match points, which Vandeweghe saved. But on the fourth match point, Vandeweghe sent a forehand into the net that clinched Venus the match after two hours and 26 minutes. The seven-time Grand Slam Champion threw her racket away and dropped to the ground in delight.
"To win big tournaments," said Williams, who converted five of her nine break points, compared to Vandeweghe, who only converted one of 13 in the match. "You have to have some sort of offensive game, whatever that may be."
"I think Venus is an unbelievable competitor," Vandeweghe said. "Putting age aside, age is just a number. For her to be the great champion that she is, is a great accomplishment. It doesn't matter if she's 36 or 18 or anything like that. For me, I appreciate her as an athlete, as a competitor, as well as I would probably be feeling joy and glee if I had won the match today.
"That moment was just joy," said Venus. "It was a heartfelt match. If the match is 6-2 6-2 the moment is kind of clear that it's going to happen. But she played so well. There was never a moment where she wasn't just hitting the ball amazing and striking the ball with just such precision."
On court afterwards Venus said, of being into the final. "Oh my gosh it means so much, mostly because she played so well."
As she considered the possibility of watching the next semi-final between younger sister Serena and Mirjana Lucic-Baroni, she said: "I would more than anything love to see her (Serena) across the net from me on Saturday."
Williams will indeed see her younger sister across the net from her on Saturday after her younger sister swept past Lucic-Baroni in straight sets. It is the first time the sisters have met in a Grand Slam final since Wimbledon in 2009.