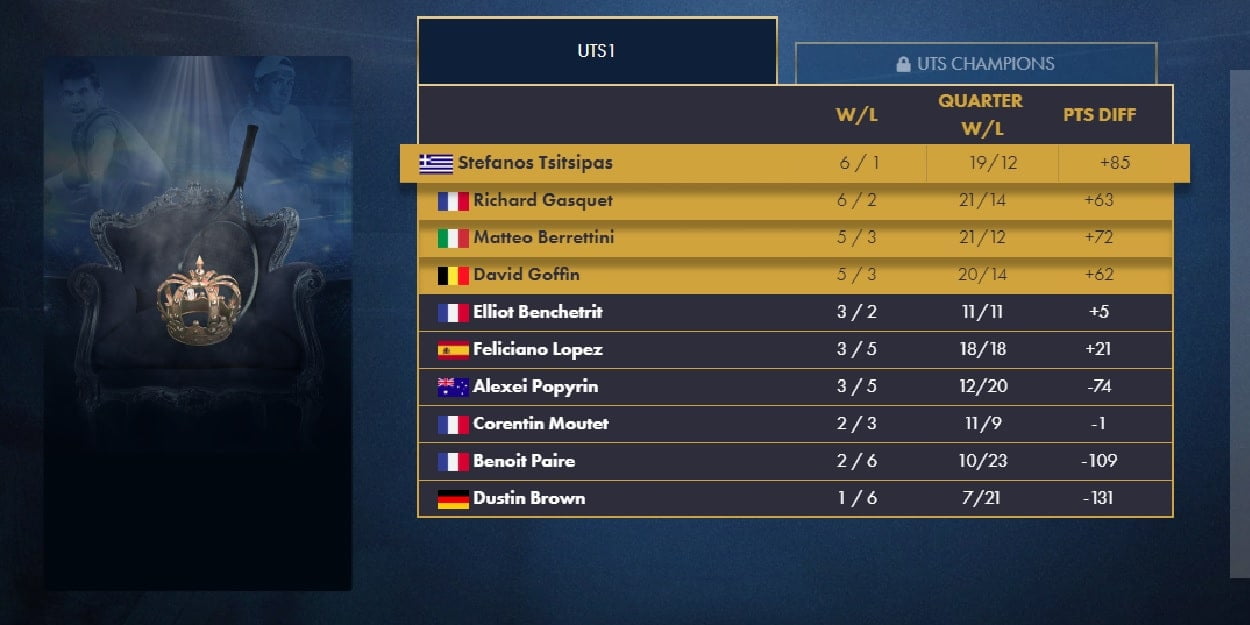 UTS semi-final line-up set as Goffin joins Tsitsipas, Gasquet and Berrettini
The penultimate weekend of Ultimate Tennis Showdown concluded with a match between Benoit Paire and David Goffin. The Frenchman's 2-5 win-loss record left him second from bottom in the league table, but Goffin's 4-3 record meant that a win would give him a two-win cushion over his nearest rivals heading into the final round.It was hard-fought but the Belgian did pick up the crucial victory,coming from behind to beat the Frenchman 3-1.
The Belgian raced to a 9-4 lead but Paire stopped the rot with a pinpoint accurate backhand down the line and from there won four points in a row to level the score. Neither player managed to convert their 'x3 Winner' card and with 30 seconds left the score was still tied, now at 12-12. It was Paire's turn to serve and two big hits gave him a seemingly unassailable lead with the little time remaining but Goffin hit a quickfire ace and with one second left the umpire insisted upon another point being played, much to Paire's frustration. It made no difference, however, as Paire won the point and took the quarter 14-12.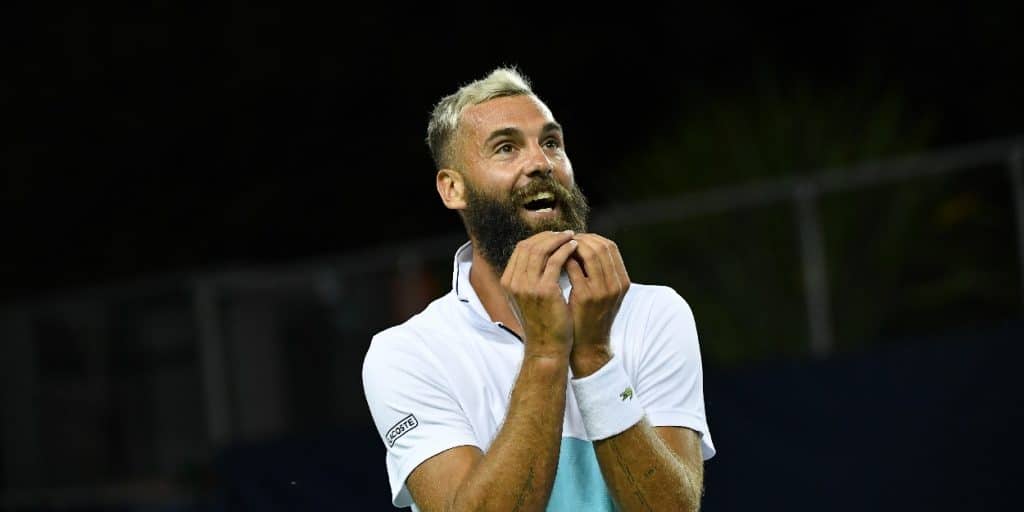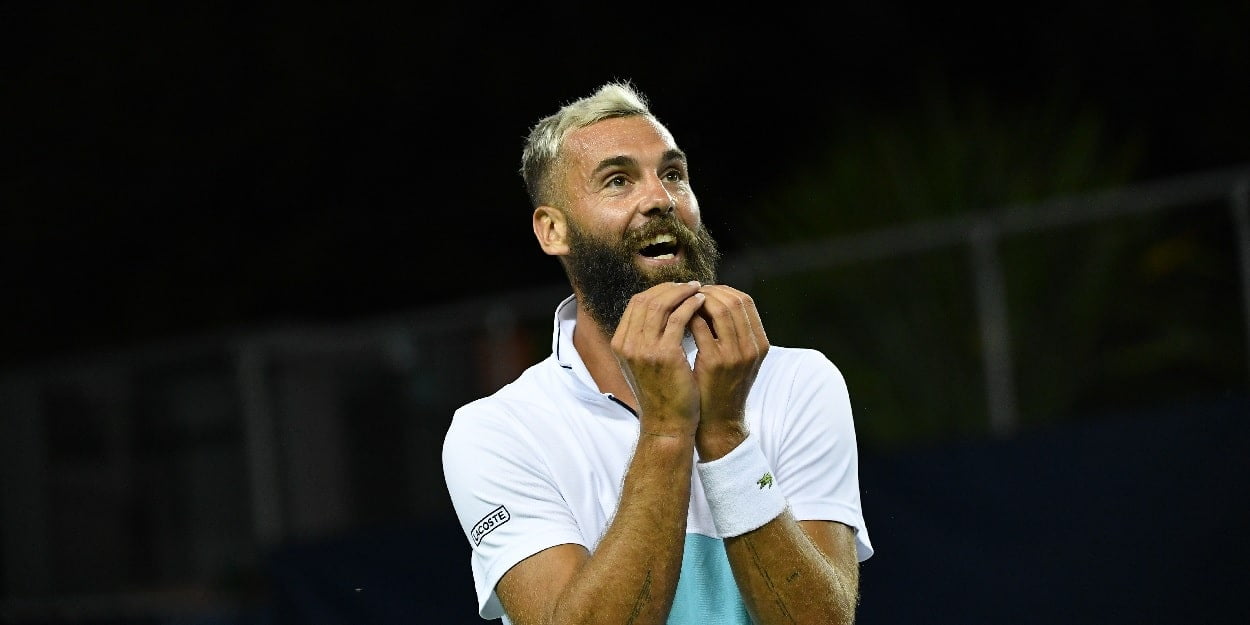 It was Goffin again who took the early initiative in the second, once more reaching 9-5 and this time extending his lead even further to 13-5. The deficit was far too big for Paire to overcome and Goffin cruised to a 20-8 victory. The Belgian looked set to run away with the third too at 5-1, but Paire fought back to keep things close and tie the score at 7-7. There was nothing to choose between them from that point until the death, when the Frenchman fed Goffin an easy volley to put away with the 'x3 Winner' card in play. The quarter ended 16-12 to Goffin, giving him a 2-1 lead.
At 6-6 in the fourth, Paire tried his 'x3 Winner' card but lost both points. He then opted to 'Steal Serve', however, and levelled things back up again. At 12-12 it was Goffin's turn to try for a three-pointer but he could not find it, and with five seconds left on the clock it was Paire serving with a one-point lead. The Frenchman played a dropshot that Goffin scrambled to just in time and hit the winner to take the quarter to a deciding point. It was the Belgian to serve and after a short rally he took the point and the match with a winning volley.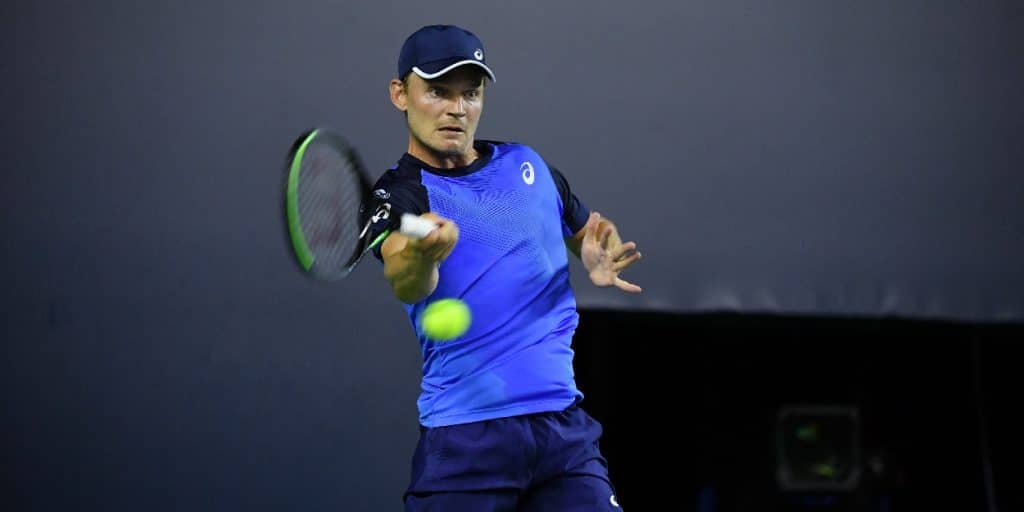 The result means that the top four are all set as Tsitsipas, Gasquet, Berrettini and Goffin can no longer be caught by the chasing pack with just one round of matches left to play.
Earlier on Sunday, Elliot Benchetrit picked up an impressive third tournament win by beating Dustin Brown, Stefanos Tsitsipas came from behind to beat Corentin Moutet 3-2 in a fiery encounter, Matteo Berrettini was clinical in his whitewash win over Alexei Popyrin, and Richard Gasquet beat Feliciano Lopez in sudden death for his sixth tournament win, second only to Tsitsipas' seven.
Next Saturday will see the final round robin matches and then on Sunday, which should have been the date of the men's singles final at Wimbledon, the top four will play in the semi-finals, with the final being held later that same day.