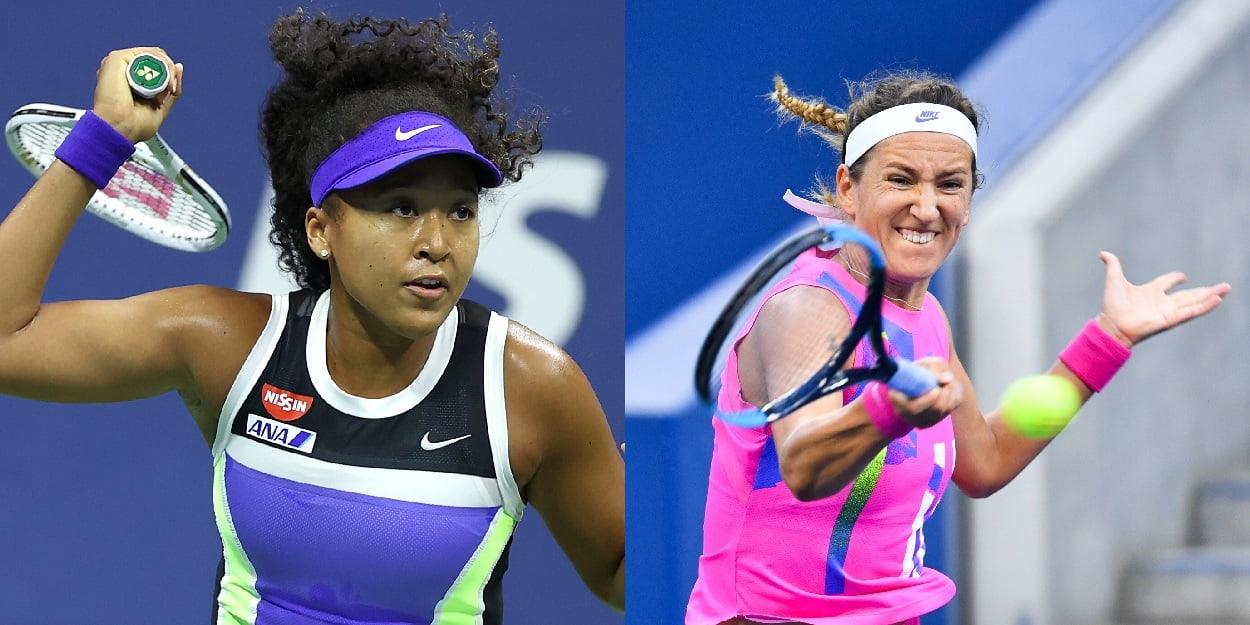 US Open women's final preview: Naomi Osaka and Victoria Azarenka ready to battle it out for title
Thursday night's US Open semi-finals provided an incredible showcase for the sport. Two, close-fought, three-set matches between four women all producing some of their best tennis when it mattered most.
The women's draw was missing six of the world's top ten players, including the world number one (Ashleigh Barty) and the defending champion (Bianca Andreescu), but any doubts over the tournament's legitimacy have been cast far aside and we are left with two former world number ones, with four Grand Slam titles between them, battling it out for the title.
Naomi Osaka (4) v Victoria Azarenka
Osaka and Azarenka are undoubtedly the WTA's two most in-form players. The pair both had great runs at the Western & Southern Open and were scheduled to meet in the final there, two weeks ago, but Osaka withdrew on that occasion due to a hamstring injury that she did not want to aggravate with the US Open looming. Now, they have a second chance to play that final, and this time with a far bigger prize awaiting the victor.***
Osaka's route to the final:
R128: d. Misaki Doi, 6-2 5-7 6-2
R64: d. Camila Giorgi, 6-1 6-2
R32: d. Marta Kostyuk, 6-3 6-7(4) 6-2
R16: d. Anett Kontaveit (14), 6-3 6-4
QF: d. Shelby Rogers, 6-3 6-4
SF: d. Jennifer Brady (28), 7-6(1) 3-6 6-3
On paper, Osaka appears to have had a pretty comfortable ride, having played no one seeded higher than 14th. That is somewhat deceiving though, as her last three matches in particular have been against quality opposition who have all achieved excellent results since the tour resumed.
Kontaveit was the runner-up in Palermo and pushed Osaka hard in the W&S before eventually losing 4-6 6-2 7-5, whilst Rogers reached the semi-finals in Lexington, beating Serena Williams in a third set tie-breaker along the way. And then there is Jennifer Brady who won Lexington without dropping set and who reached the US Open semi-finals without dropping a set, losing an average of just 2.45 games across those twenty sets played. All three pushed Osaka to produce her best and the 2018 champion responded in style.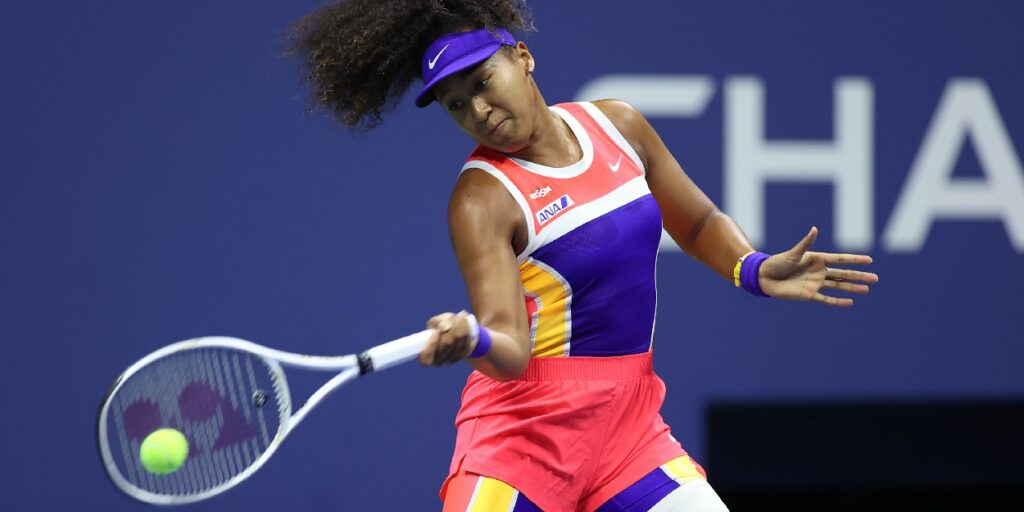 ***
Azarenka's route to the final:
R128: d. Barbara Haas, 6-1 6-2
R64: d. Aryna Sabalenka (5), 6-1 6-3
R32: d. Iga Swiatek, 6-4 6-2
R16: d. Karolina Muchova (20), 5-7 6-1 6-4
QF: d. Elise Mertens (16), 6-1 6-0
SF: d. Serena Williams (3), 1-6 6-3 6-3
If Azarenka goes all the way she will have done so by beating five of the top twenty seeds, including three of the top five. Even taking into account all of the absentees, that would be a hugely impressive achievement.
Azarenka began the tournament strongly with three convincing straight set victories, had a minor stumble at the start of the Muchova match, but then blew Mertens off the court in the quarter-finals. This is the same Mertens who dispatched the second seed, Sofia Kenin, in the previous round and who had reached the semi-finals at the W&S (l. Osaka, 6-2 7-6(5)).
Then, in the semi-finals she came up against her old foe, Serena Williams, against whom her record was a paltry four wins to eighteen losses. That record included back-to-back losses in US Open finals in 2012 and 2013. Serena came out on Thursday night raring to go and won the first set at a canter, 6-1. It seemed that Azarenka's only hope was for Serena's level to drop, but that was not the case. Azarenka found a higher gear, producing some of her best tennis since winning the 'Sunshine Double' back in 2016. The Belarussian fought back to win the next two sets 6-3 6-3 and booked a place in her third career US Open final.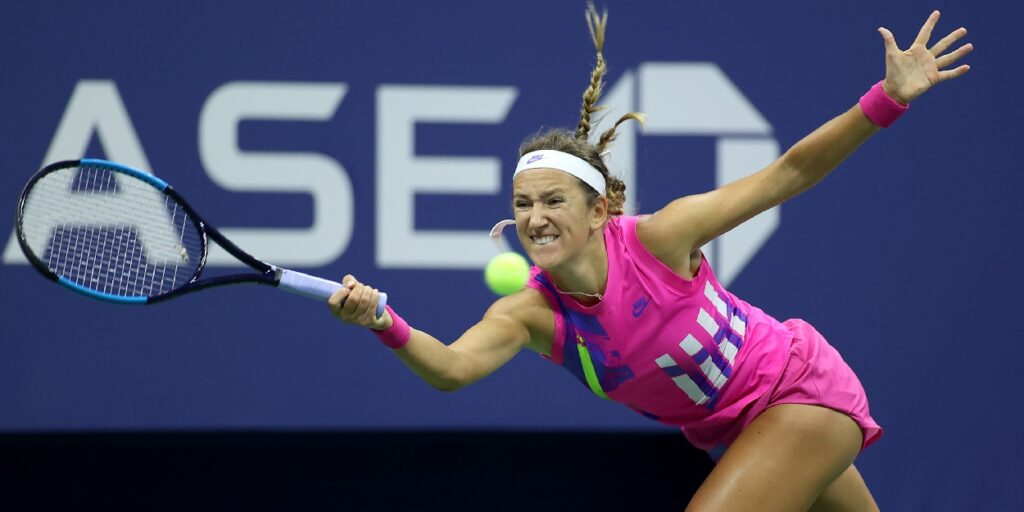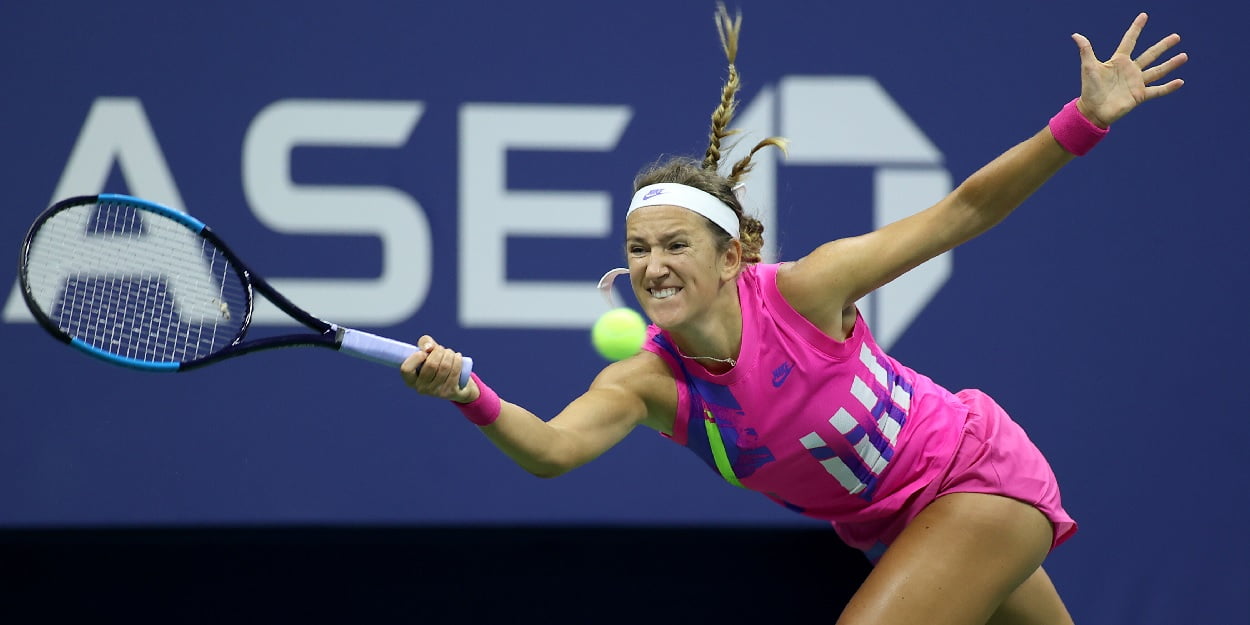 ***
Osaka and Azarenka's head-to-head record is 2-1 in the former's favour. Osaka won a tight match at last year's Roland Garros as well as a far more one-sided affair in Rome, back in 2018. Azarenka's lone win came in their only hardcourt encounter; at the Australian Open all the way back in 2016.
The 22-year-old Osaka has a 2-0 record in Grand Slam finals, and has in fact gone on win every major in which she has reached the quarters. If she wins this year's US Open, she will have six career titles to her name, half of which are majors, with the other half being made up of two at Premier Mandatory level (Indian Wells/China Open) and one at the Pan Pacific Open in Japan. Certainly, she appears to be a big game player.
Azarenka, now 31, has a 2-2 record in Grand Slam finals, winning the Australian Open in 2012-13, and losing at the US Open in those same years. She has not reached a major final since that last US Open loss, seven years ago. The last of any titles that she has won (excluding her walkover victory at this year's W&S) came back in Miami, four and a half years ago.
Really, Osaka should be the obvious pick to win on Saturday. She's a recent Grand Slam champion, she's the higher ranked of the two, and she's been playing great tennis. Furthermore, her off-court activism appears to be giving her an extra confidence boost and a second US Open title in three years would be a just reward. Azarenka, though, is playing with a ton of confidence, and following that comeback victory over Serena, one could be forgiven for thinking that the fates are on her side. Another Grand Slam title has been a long, long time coming and perhaps this is her chance to cap off her career in style. The head must overrule the heart, however, and so…
Prediction: Osaka in 3