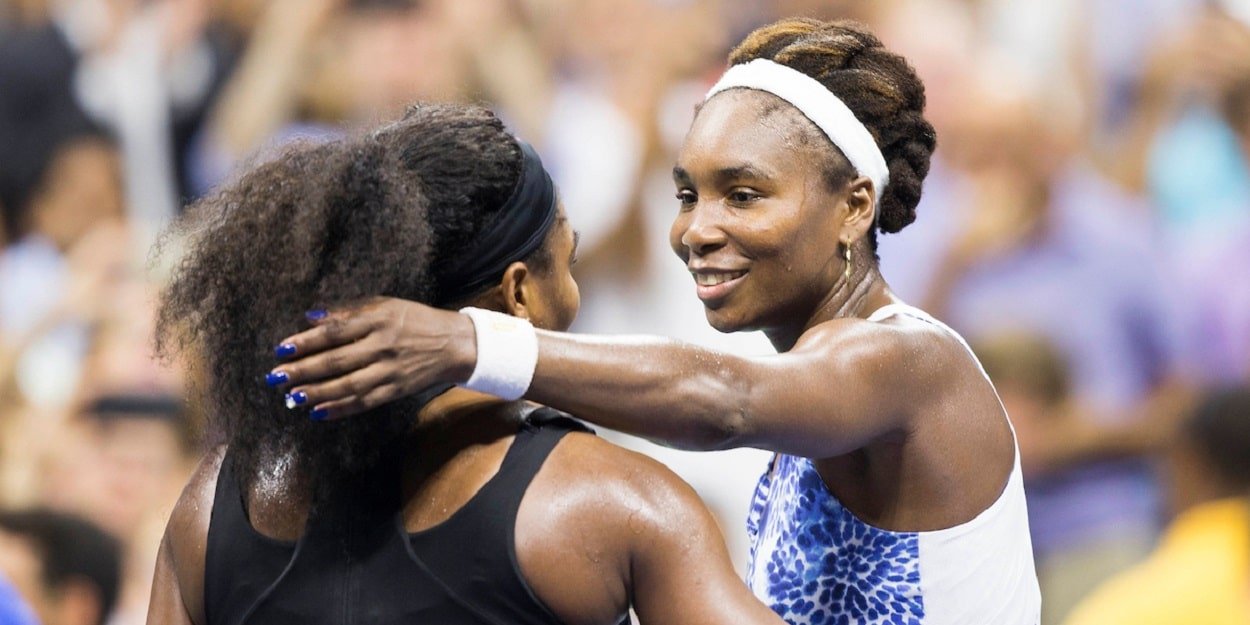 US Open Livestream Preview: Williams v Williams, 2008 quarter-final
In lieu of any live tennis to watch at the moment, the US Open have begun sharing classic, full-length matches on their Facebook page and their YouTube channel. This Saturday at 9pm (BST) they are premiering the 2008 quarter-final battle between Serena and Venus Williams. Here we take a look at the build up to that match and see exactly what was at stake.
The sisters began the 2008 season in very similar positions. Venus was 8th in the rankings with 2,470 points and Serena was just one place ahead of her in 7th with 2,802 points. They had each won one Grand Slam title in 2007 (Serena in Australia and Venus at Wimbledon) but neither of them were the dominant force they had been at the start of the decade.
**Sorry to interrupt but we wanted to inform you that the latest 164 page, print issue of tennishead magazine is now FREE for everyone to order (It normally costs $25/£12). There is a small shipping cost but we'll deliver anywhere in the world. Or you can order a copy for yourself and a free copy for a friend.**
In March of '08 the pair met in the semi-finals of the Tier II tournament in Bangalore. It was their first on-court encounter since 2005 and, even though Venus held match point, Serena came through a very tight affair 6-3 3-6 7-6(4) and went on to beat Patty Schnyder in the final. Venus would get her revenge, and then some, a few months later as they met one more in the championship match at Wimbledon. The elder sister successfully defending her title, powering past Serena 7-5 6-4, for her 5th Wimbledon crown.
Heading into the US Open, Serena was the #4 seed, largely thanks to title runs in Bangalore, Miami and Charleston, and Venus entered as the #7 seed with Wimbledon being her lone triumph for the season so far. The sisters were 1-1 in matches for the season and 8-7 (in Serena's favour) for career Grand Slam titles.
They each dominated through the opening rounds. Serena steamrollered past K Bondarenko, Vesnina, Sugiyama and Brémond with the loss of just 14 games. Similarly, Venus progressed to the quarters by downing Stosur, de los Rios, A Bondarenko and A Radwanska with the marginally greater loss of 15 games. In that sort of form, whoever came through their quarter-final match up would be a favourite to go on and win the tournament. Would Serena win to give herself the chance to earn a 9th Grand Slam singles title and her first outside of Australia since 2003, or would Venus progress to give herself a shot at winning an 8th major title and tie her little sister? Earlier that summer the two had teamed up to win the doubles at both Wimbledon and the Beijing Olympics, but now, under the lights in New York, it was every Williams for herself in what could prove to be a huge turning point in their rivalry.