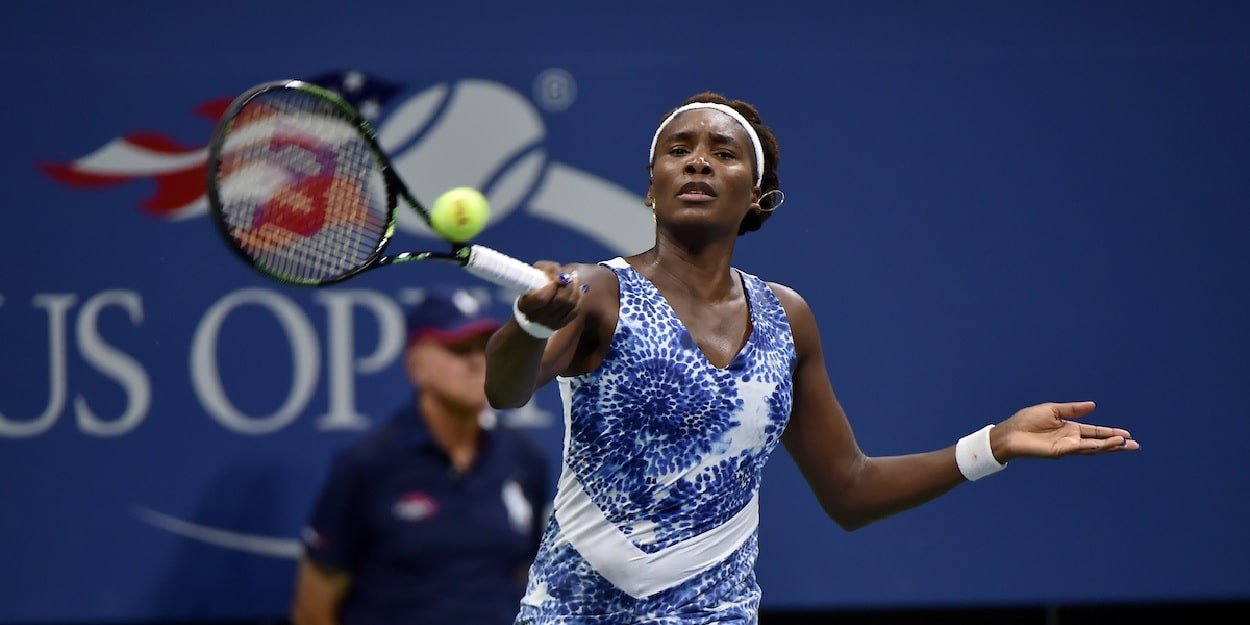 US Open Livestream Preview: V Williams v Clijsters, 2010 semi-final
In lieu of any live tennis to watch at the moment, the US Open have begun sharing classic, full-length matches on their Facebook and YouTube channels. This Saturday at 9pm (BST) they are premiering the 2010 semi-final between Venus Williams and Kim Clijsters. Here we take a look at the build up to that match and see exactly what was at stake.
The previous summer, Kim Clijsters had returned to the sport having retiring in 2007 to build a family. Now a mother, but still only 26 years old, she entered the 2009 US Open, unseeded in just her third tournament back, and surprised everyone by going on to win the whole thing. By picking up her second US Open (also 2005), she became the first mother to win a Grand Slam singles title in almost 30 years.
Heading into the 2010 season, the Belgian signalled her intent to play a light schedule so she could still spend time with her family. She did indeed only play a select umber of events but it was only partially down to choice as injuries hampered her progress as well. In spite of that, she won an early title in Brisbane and then went on to pick up big wins in Miami and Cincinnati, affirming her hardcourt prowess heading into the US Open.
Meanwhile, Venus Williams had not won a major title since Wimbledon in 2008 but she was still in good form in early 2010, making deep runs and picking up smaller titles elsewhere. She won titles in Dubai and Mexico, and finished runner-up in Miami (l. Clijsters) and Madrid, lifting her up to no. 2 in the rankings, trailing only Serena. After Wimbledon, however, a knee injury caused her to miss the American hardcourt season leading into the US Open, which became her first tournament since the Championships, two months prior.
Serena Williams, the world no. 1, withdrew from the Open due to injury, leaving Caroline Wozniacki as the top seed, with Clijsters in second and Venus in third. Clijsters, the defending champion, raced through her opening four matches before coming through a tough quarter-final against fifth seed Sam Stosur 6-4 5-7 6-3. Venus was pushed to a tie-break on three occasions but still made it through to her semi-final clash with Clijsters without dropping a set, beating sixth seed Francesca Schiavone 7-6(5) 6-4 in the quarters.
On semi-finals day, the top seed Wozniacki lost to Vera Zvonareva, meaning that whoever came out on top in the Clijsters-Williams match would go into the final as a strong favourite. Zvonareva had reached her first Grand Slam final at that year's Wimbledon but had been handily dispatched by Serena in the final.
The head-to-head between Clijsters, now 27, and Williams, 30, was tied at 6-6. Clijsters, however, had won their past four matches, dating back five years, and had beaten Venus earlier that year in Miami. Clijsters had also beaten Venus during both of her previous US Open title runs, in 2005 and 2009, but, in their very first career meeting, back in 2001, Venus came out on top during her own title run in New York. Both women had battled though injuries to piece together successful seasons but only one could progress to the title match where they would each be seeking to claim a third US Open crown. Seeded second and third, and with a head-to-head that was all square, it was bound to be a tight match but who would squeeze through to improve their record to 7-6 in what would turn out to be their final career meeting? Join us on Saturday at 9pm (BST) to relive all of the action from this classic match.