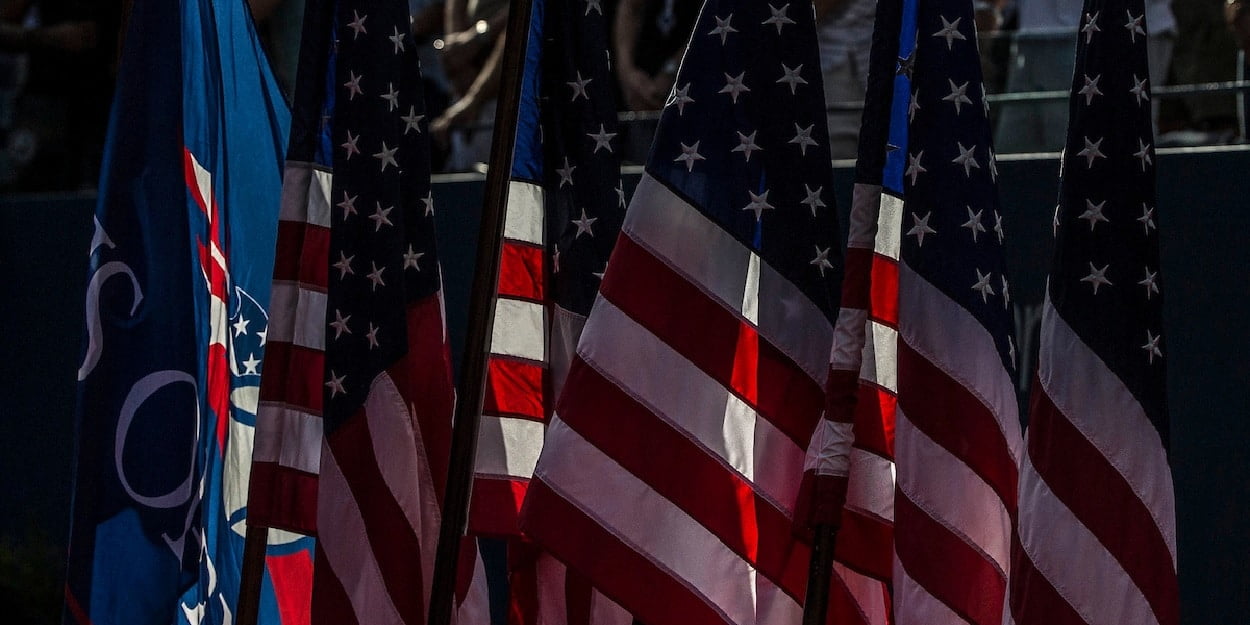 US Open Livestream Preview: Davenport v V. Williams, 2000 final
In lieu of any live tennis to watch at the moment, the US Open have begun sharing classic, full-length matches on their Facebook and YouTube channels. This Saturday at 9pm (BST) they are premiering the 2000 final between Lindsay Davenport and Venus Williams. Here we take a look at the build up to that match and see exactly what was at stake.
For both players, 2000 had been a year of successes and struggles. Prior to the US Open, Davenport had racked up an impressive seven appearances in title matches but had only managed to convert two of those into wins. One of those wins had been at the Australian Open but she had also lost the Wimbledon final to Venus and, indeed, her last three finals losses over the summer had all come at the hands of a Williams sister.
**Sorry to interrupt but we wanted to inform you that the latest 164 page, print issue of tennishead magazine is now FREE for everyone to order (It normally costs $25/£12). There is a small shipping cost but we'll deliver anywhere in the world. Or you can order a copy for yourself and a free copy for a friend.**
Meanwhile, after a fantastic 1999 in which she reached ten finals, winning six, Venus had to miss the first few months of the new millennium due to suffering from tendinitis in both of her wrists. She returned during the clay court swing, with little success, but then found her form at Wimbledon, winning her first career Grand Slam title by beating Davenport, the defending champion, in the final, and then had a spectacular run of form through the American hard-court summer, winning three further titles heading into the US Open.
At Flushing Meadows, in spite of their successes, Davenport and Williams were seeded 2nd and 3rd respectively, with Martina Hingis ranked at the top. Davenport had a fairly smooth run to the final, losing only one set along the way, in the second round, to a young and unseeded Kim Clijsters. She also beat the defending champion, Serena Williams, in the quarter-finals, and then Elena Dementieva in the semis, 6-2 7-6(5). Venus was equally as impressive through the early rounds but then took three sets to beat Nathalie Tauziat in the quarters and then in semis was taken even closer by Hingis, who she eventually downed 7-5 in the third.
An all-American final was set, pitting the 24-year-old Davenport against the 20-year-old Williams. Davenport already had three major titles to her name, including the 1998 US Open. Williams had only the one major, but it was the most recent and had come at Davenport's expense. Heading into the match, their head-to-head was 9-5 in Davenport's favour. Heading into the semi-finals, the head-to-head between Hingis and Williams was also 9-5 in Hingis' favour. That now stood at 9-6. Could Venus close the gap on Davenport too and win a 5th consecutive title that year? Or would Davenport gain revenge for her dethroning at Wimbledon and add a second US crown to her collection? Join us from 9pm (BST) to relive all the action from the 15th chapter of this classic rivalry.