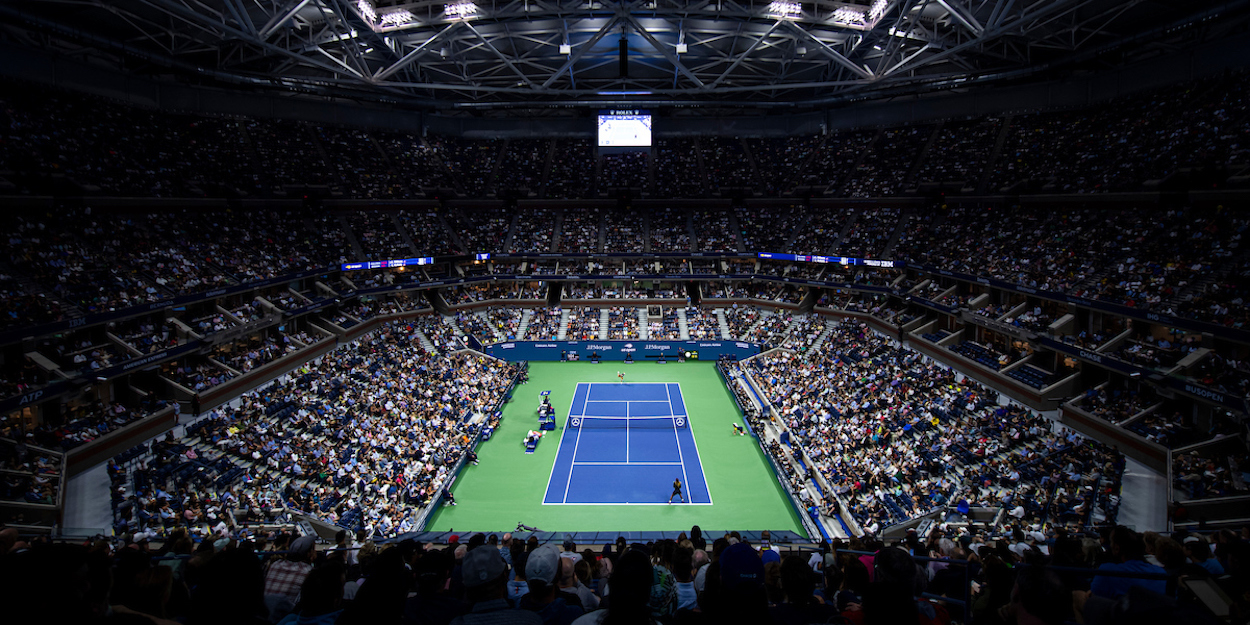 Day Three: Highs and Lows
Anastasija Sevatosa upsets Garbine Muguruza at the US Open
The 26 year old Latvian defeated her first Top 5 player, when she beat Garbine Muguruza in the first match of the night session on Arthur Ashe
Novak Djokovic advanced without striking a ball
Scheduled as the third match on Arthur Ashe Stadium, the defending champion was handed a walkover when his Czech opponent Jiri Vesely withdrew from the tournament with left forearm inflammation.
Kyle Edmund keeps a clean sheet
"I'm pleased the way I have gone about it, not dropping a set. I think that's very positive."
Edmund will play John Isner in his first Grand Slam third round after beating American wildcard Ernesto Escobedo
Raonic's US Open is over
Milos Raonic who was defeated by American qualifier Ryan Harrison 6-7 7-5 7-5 6-1 suffered from cramp…..everywhere
"The left arm; right forearm there towards the end of the third; both quads; a little bit hip flexor on the left. It was just catching me all over. I tried the best I could to find my way out of it. My body didn't let me."
Konta struggles through
Jo Konta took a medical timeout during her three set victory against Tsvetana Pironkova. Just before the end of the second set she fell to the ground but after a medical timeout where she was covered in ice packs, she took a toilet break and resumed the match taking the final set 6-2.
"It's hard to feel the difference between general tiredness, general fatigue, once you cross over to where your body starts shutting down a bit. I think all athletes kind of play a very fine line with that."
Life is great, if your name is Harrison
American Ryan Harrison advanced to the third round of a Grand Slam for the first time, having qualified for the tournament. His brother Christian also qualified for the tournament (he lost to Paul-Henri Mathieu on Tuesday)
"Life is great. This will be a US Open to remember on so many different occasions. First one, being engaged. First one me and my brother both competed in. How cool is it to have him with me at the Open?"
Caroline Wozniacki says she is not about to quit tennis
"I wasn't thinking about quitting. I mean, I know that I have a lot of opportunities, I have a lot of other interests, and my life is going to be good regardless. But, you know, I'm still young. Hopefully I have a few more years in me."
The former world No.1 and two-time runner up at the US Open (2009, 2014) came back from 4-0 down in the first set to beat Svetlana Kuznetsova
Roof on duty
The retractable roof on Arthur Ashe stadium was used for the very first time. Play was suspended at 22:38:58 ET and play resumed at 22:46:20 ET (total suspension of play was seven minutes and 22 seconds).  The roof closed in five minutes and 35 seconds. Rafael Nadal became the first man to win a match under the roof with a 6-0 7-5 6-1 victory over Italy's Andreas Seppi.