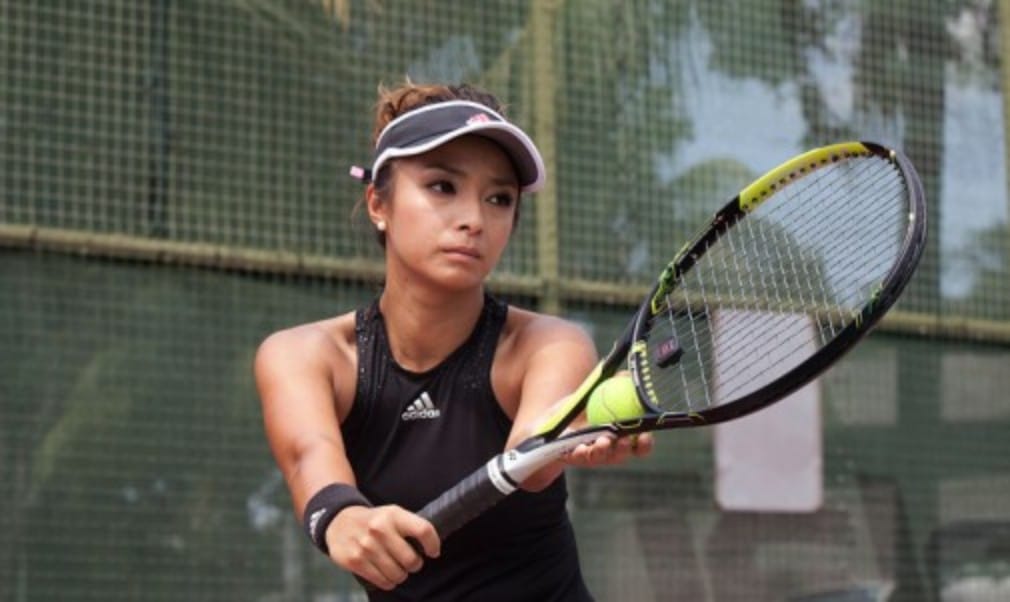 Unlock the secrets of your game
Originally published on 21/08/15
From statistics and social media to smart tennis courts and wearable activity trackers, technology is changing the way tennis is played and watched.
The introduction of Rule 31 by the International Tennis Federation (ITF) has seen companies – both from the tennis world and further afield – embrace Player Analysis Technology (PAT).
QLIPP isn't the first racket sensor on the market; nor is it unique, but with a recommended retail price of £80 ($129), it is less expensive than most of its competitors.
Click here for your chance to win a QLIPP tennis sensor
What's more, it fits any tennis racket, which means it won't become obsolete if you buy a new frame. Its twist-and-lock design enables you to fix it to your strings in less time than it takes to lace your tennis shoes.
Weighing only 8 grams, QLIPP is the lightest tennis sensor on the market and doubles up as a vibration dampener.
Using sensor tracking technology, QLIPP analyses the spin, speed and sweet-spot accuracy of each shot and sends data to your smartphone in real-time.
The brainchild of Donny Soh, QLIPP is the result of three years' research by parent company 9 Degrees Freedom, set up by co-founders Soh and Cen Lee in 2012.
"I was working on a tennis virtual reality programme for the Singapore Agency for Science, Technology and Research (A-Star) when Cen Lee decided to port it to the real thing," explains CEO Soh.
"We were collecting data for the virtual reality programme and I thought, why not use the data to improve the game of real players instead? And so QLIPP was created."
In order to keep the sensor as light as possible, QLIPP offers real-time analysis. The sensor does not store data, but the app saves each session to enable a player to track their progress after playing.
"QLIPP is used in real time," explains chief operating officer Lee. "So, when the QLIPP is in use, the phone has to be within 30 metres.
"However, operating in real time allowed us to free up both memory and processing on the device, so we were able to make the device smaller and lighter."
As well as offering a sweet spot heat map to help improve the accuracy of your strokes, the QLIPP app offers video analysis. Recording a stroke on a smartphone's camera, the app can provide session-by-session progress tracking to help improve form and provide guidelines on how to develop a better swing technique for example.
Soh and Lee, quit their full time jobs to develop the sensor. After months of testing, they used crowdfunding to get QLIPP to market. Through pre-orders on crowdfunding site Indiegogo, QLIPP reached 80% of its $30,000 funding goal inside a week. With $40,000 now in the fund the developers are working on an app for the Apple watch, which will be available in December 2015.
How it works
CLIP
A simple twist-and-lock design fixes the sensor to the strings
PLAY
Proprietary sensors record every stroke, for real-time analysis of topspin, speed and sweet spot accuracy

MEASURE
The QLIPP app enables video playback with an option for slow motion and statistics review. Sessions can be saved to review later. QLIPP connects with other fitness sensors like FitBit and MIO
COMPARE
Connect to your social network to share your progress, see how your stats compare against other users – even organise matches with other local players.
To find out more about QLIPP and take advantage of the QLIPP US Open special price of $89 (£57) with free worldwide shipping until August 23 click here.
Estimated delivery: December 2015