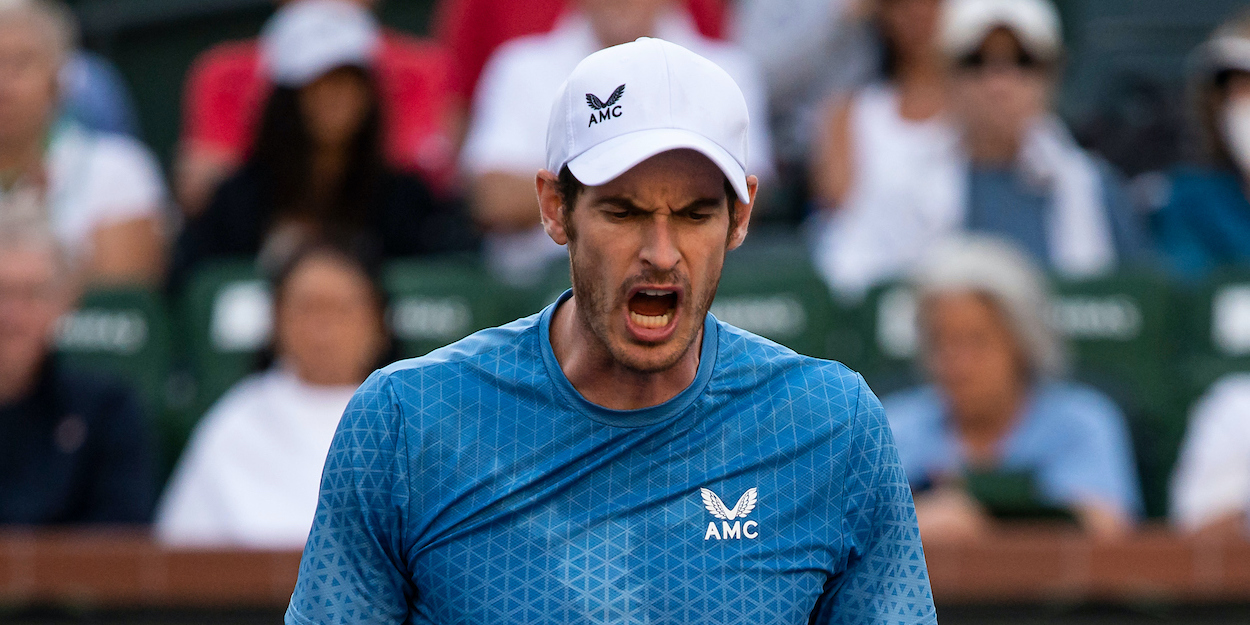 'Unbelievable!' – Dominik Koepfer saves seven match points to stun Andy Murray
Dominik Koepfer described his Paris Masters win over Andy Murray as 'unbelievable' after he saved seven match points to win through.
Koepfer was a late lucky loser addition to the draw just two hours before the match was due to begin, and he took full advantage.
The German dominated the first set and a half, but when he was serving for the match in the second set he had a collapse and ended up losing it.
The third set was then very tight. Match points came and went for Murray, but he had to settle for a tiebreaker in the end.
He was just as wasteful in that too, though, squandering five more match points in it as Koepfer refused to go away.
"It was unbelievable," Koepfer said. "I thought I had it in my hands in the second set serving for it at 5-4.
"He just made a lot of balls, I didn't make a lot of balls. That was the difference, and it was just a great fight in the third set.
"I just tried to stay in the moment and tried to play every point.
"Obviously it's tough to play against him. He makes so many balls and is an unbelievable competitor. I knew that going in, I was ready for it and [am] just happy I got through.
"I was struggling the past few matches, actually lost five times within the past week. I got in as a double lucky loser last week, lost four times: two times in doubles, two times in singles. That was not great, you lose some confidence.
ANDEEEEH 🔥

This is what the crowd came to see and @andy_murray is delivering it!#RolexParisMasters pic.twitter.com/cFzBow0260

— Tennis TV (@TennisTV) November 1, 2021
"Coming through with such a great fight, good attitude — I competed hard and played pretty good tennis — I think it was pretty big for me."
Koepfer was not expecting to play at all, but he got his chance at the last minute due to a abdominal injury to Jenson Brooksby.
"I heard about it at 4 o'clock. I was about to go back to the hotel and then one of the ATP tour managers texted me, 'Dom, you in? You're playing against Andy Murray'," Koepfer said.
"Honestly, I was a little nervous. I didn't expect to play today, I was hoping that someone was going to pull out tomorrow.
"But a night match here in Paris, a lot of fans, they had an unbelievable crowd, the first time for me for a while. It's been a great day. Unexpected, but it worked out and I'm happy."