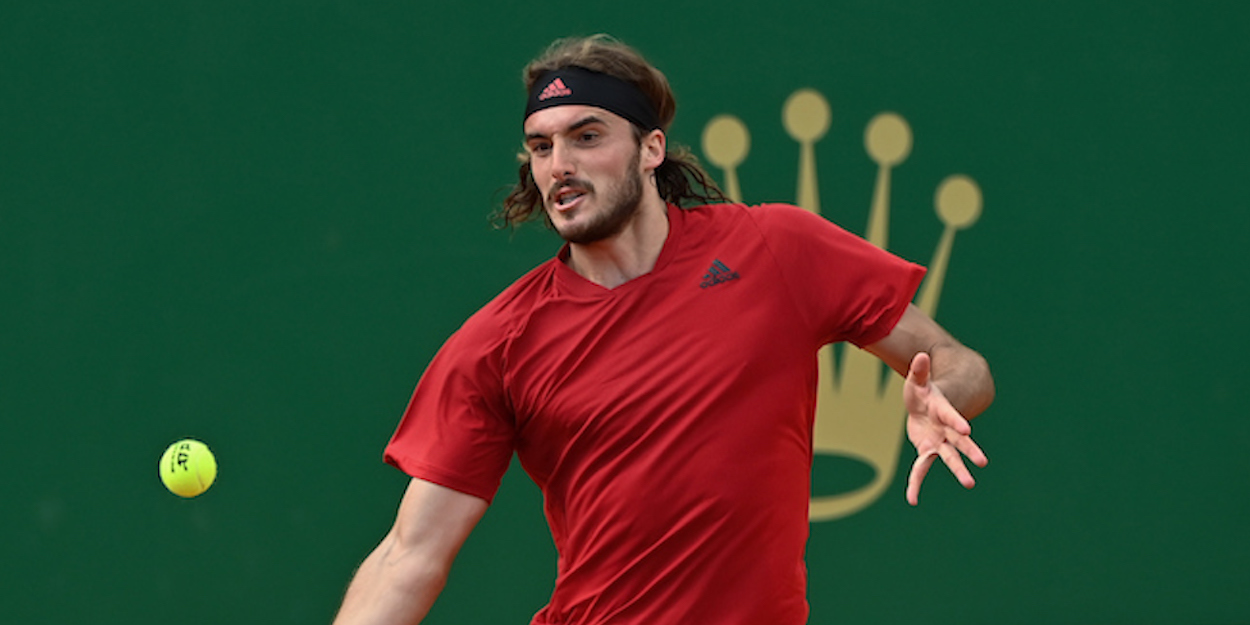 Tsitsipas looking for consistency 'secret recipe' entering French Open
Stefanos Tsitsipas is looking to fly under the radar at the French Open and keep plugging away as he gains more positive results. 
Despite very much being in the conversation of players to threaten Nadal and Djokovic at the French Open this year, Stefanos Tsitsipas would prefer to keep a low profile surrounding his chances on the clay in Paris.
"Whenever I play, I want to be the surprise of the tournament," Tsitsipas said according to ATPTour.com. "That's what I like most about it."
Tsitsipas is ranked No. 5 in the world and leads the 'Race to Turin' for the ATP Finals, having won 3,360 ranking points so far in 2021, 440 ahead of Novak Djokovic on 2,920.
"Consistency has always been at the top of my priorities as a player, and it has been difficult to find that kind of secret recipe where you get all the consistency and you can play consistently week by week," the Greek continued.
"But I think it's something you build up with confidence, with experience, and eventually you just find the pattern. You find the way it works for you.
"It has been in certain cases this year. I'm quite happy with the way I'm progressing, the way I'm generating points, the way I'm able to face the guys at the top of the rankings.
"And so far I'm at the top of the Race to Turin. [It] feels great to be there and I wish for plenty more to come."
Stefanos Tsitsipas will face stalwart Frenchman Jeremy Chardy in the first round of Roland Garros.
(Photo credit Ray Giubilo)