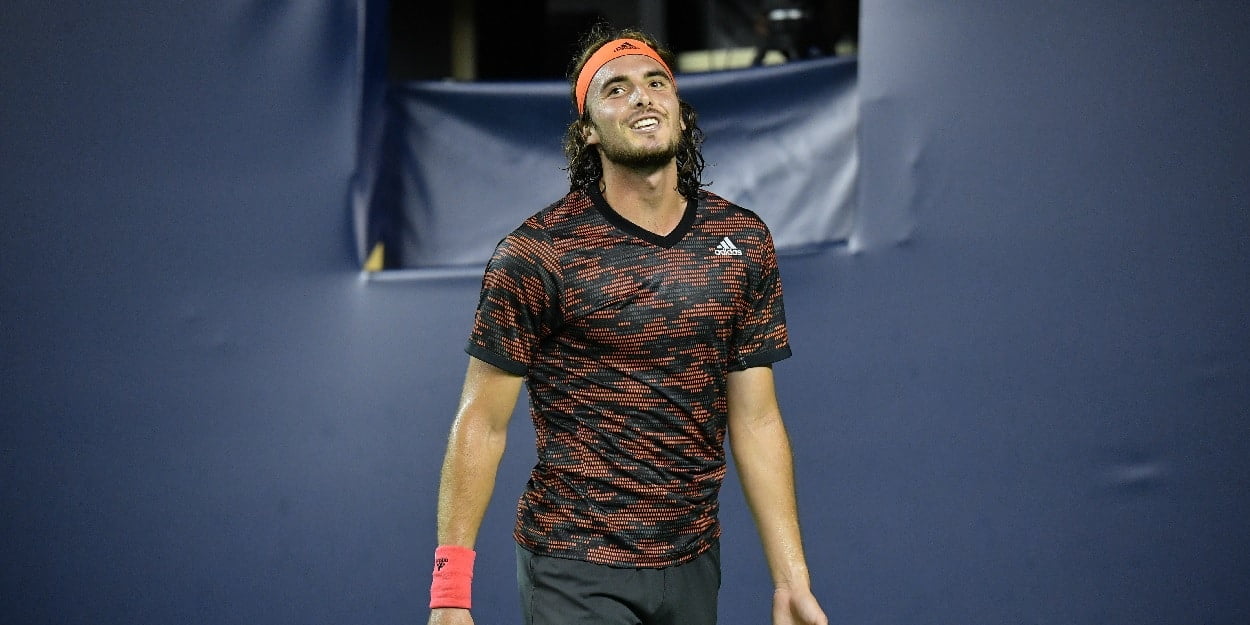 Tsitsipas first to qualify for semis with tight win over Berrettini
Saturday's play at the Mouratoglou Academy concluded with a match between two of the ATP's most talented young stars, and two of the tournament's league leaders. Stefanos Tsitsipas faced off against Matteo Berrettini in a crucial match-up, which would either give Tsitsipas a tournament best 6-1 record or allow Berrettini to tie both "The Greek God" and Richard Gasquet on 5-2. It was a tight match throughout but Tsitsipas pulled off a gutsy comeback to clinch the match in sudden death.
After some closely fought opening exchanges, Berrettini found the first significant opening at 8-5, hitting a powerful backhand into the open court. Trailing 9-7, Tsitsipas used his 'x3 Winner' card but won only one point from the potential six. Berrettini, too, failed to capitalise with his card, but he still led 12-8 with just two minutes to go in the opening quarter. The Italian did not falter and took the quarter 16-11.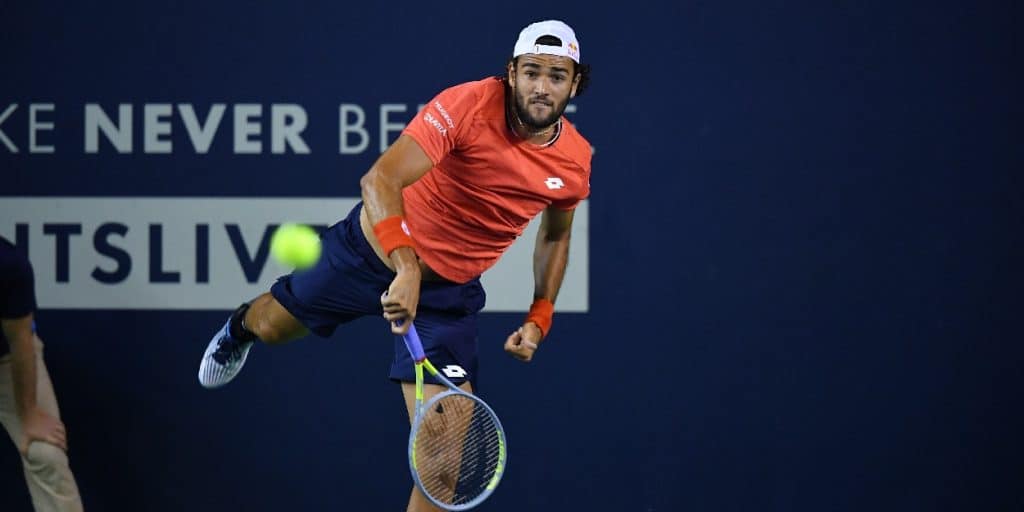 Tsitsipas found some form early in the second, taking a 6-2 lead and at 8-4 he used 'Steal Serve' to extend that even further to 10-4. Berrettini responded by using his 'x3 Winner' and immediately found and ace then won the second on a Tsitsipas error, closing the gap to just two. The gap was closed completely at 12-12 after Berrettini made the most of his 'Steal Serve' card, but with less than a minute to play Tsitsipas still had 'x3 Winner' left to play. He did not find the clean winner but he won the first point to lead 13-12. On the second, with barely any time on the clock, Berrettini hit a brave passing shot down the line to level the score and then stole the quarter after a Tsitsipas error on the deciding point.
Perhaps feeling deflated after losing the second quarter from a winning position, the early stages of the third were punctuated by a number of errors from Tsitsipas. At 6-6, his coach father called a time-out and the Greek showed that he was clearly frustrated and resorted to speaking in his native tongue to vent (which is against tournament rules). In spite of his patchy play, Tsitsipas did not fade away and after finding an ace whilst playing his 'x3 Winner' he moved ahead 12-11 and went on to make that 13-11. Trailing by two with just over 30 seconds on the clock, Berrettini had a chance to level things on his serve, but some uncharacteristic slow play meant there was only time for one and Tsitsipas kept himself in the match with a tight 14-13 win.
The fourth quarter was typically close to begin with. At 8-6 behind, Berrettini played his 'x3 Winner' card but did no better than split the points one apiece. With just over two minutes to play, Tsitsipas used his own card, again with little success, but he did move ahead to 11-7. Berrettini, however, still had his 'Steal Serve' to play and so would have four serves in a row to close the back. He won the first two but could not complete the comeback and Tsitsipas took the quarter 13-10, forcing sudden death with the match now tied 2-2.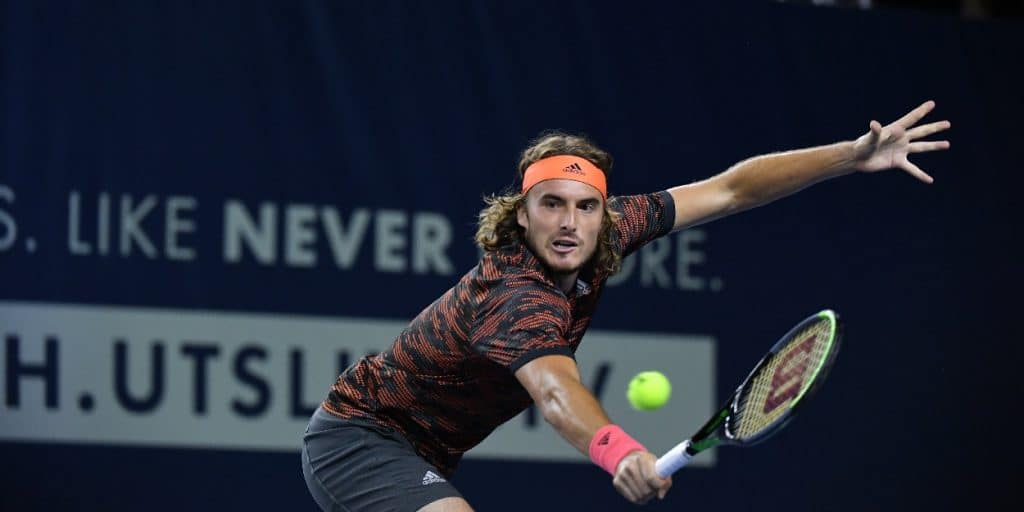 Berrettini served to kick things off but followed up with a netted forehand and then, against the Tsitsipas serve, hit his return long. Needed only two consecutive points, this meant that Tsitsipas was the winner and for the second time in the tournament he had come back from two quarters down to win. No one else has even done in once. Tsitsipas, with a 6-1 tournament record, is also the first man to qualify for the knockout stage next Sunday.
Earlier in the day, Elliot Benchetrit squeaked past Benoit Paire in sudden death, Dustin Brown claimed his first win of the tournament by downing Feliciano Lopez 3-1, Richard Gasquet continued his fine run of form by coming out on top against Alexei Popyrin, and David Goffin cemented his place in the upper echelons of the table with a convincing win over Corentin Moutet.
Sunday's order of play is as follows (all times BST):
15:00 Benchetrit v Brown
16:15 Tsitsipas v Moutet
17:30 Popyrin v Berrettini
— Break —
20:00 Lopez v Gasquet
21:15 Paire v Goffin