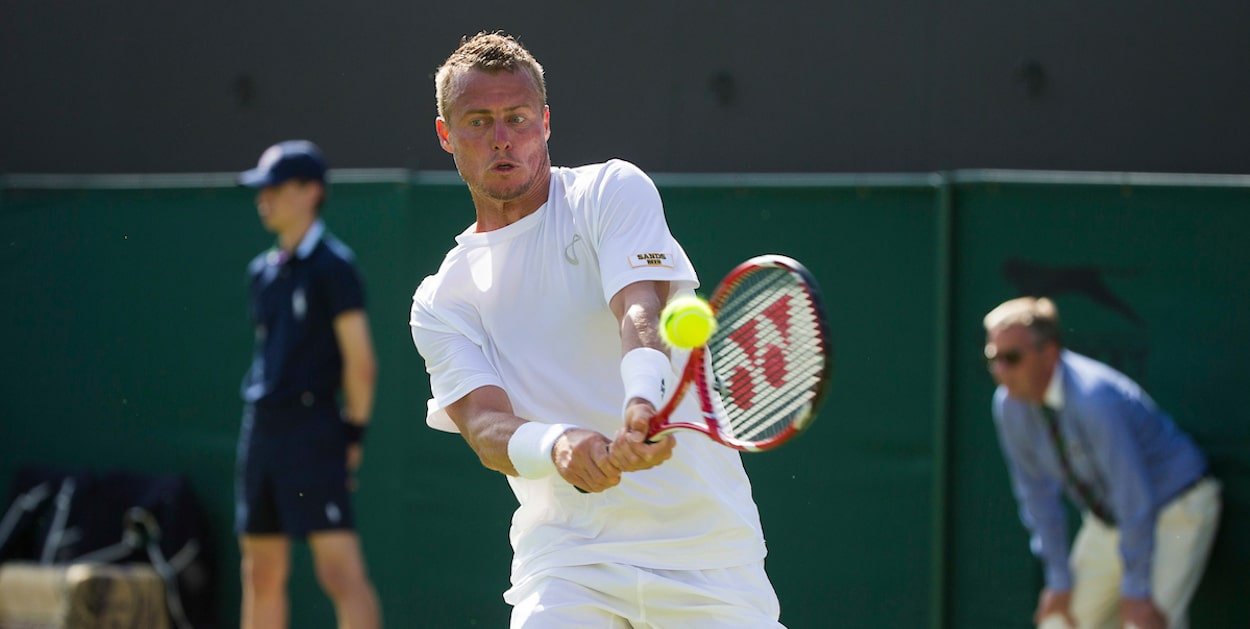 Top 20 Wimbledon Classics Since 2000: Roddick vs Hewitt, quarterfinal, 2009
The All England Club has witnessed some tremendous battles during the Wimbledon fortnight, and with the dawn of a new decade, now seems like a good time to cast our gaze back over those familiar manicured lawns and review the best encounters in recent memory.
Here tennishead contributor Ronnie McCluskey helps to relive a classic men's Wimbledon match from the 21st century.
Andy Roddick vs Lleyton Hewitt, quarterfinal, 2009
2002 champion Hewitt's sinew-stretching return game was put to the test when he faced down A-Rod's 140mph+ serve in this epic quarterfinal. Although the Aussie had etched his name in the Wimbledon history books as a 21-year-old, and Roddick had of course won the 2003 US Open, this match had a real underdog quality to it: it was a clash between two perennial battlers often tyrannised by the virtuosity of Roger Federer, who on this day found themselves grunting and grinding simply to get the best of each other.
Roddick, who'd edged Hewitt 7-6, 7-6 at Queen's a few weeks earlier, got off to a blistering start, racking up aces and forehand winners en route to a commanding 6-3 lead. But the stubbornness that typified "Rusty" guaranteed a gruelling slog, as he picked himself off the canvas and fought tooth and nail to claim an epic second-set breaker, somehow managing to save three set points in the process.
Despite being bombarded by a continual cannonade of aces, Hewitt clawed his way into another tie break, only to concede the set on a double fault. Was it curtains? Not yet, as the former champ's grit manifested itself in every heaved groundstroke and power-blunting counterattack; leading 2-0 in the fourth, Roddick failed take advantage of an obvious thigh injury his opponent had exacerbated in a five-set thriller against Stepanek two days before, and a decider soon beckoned.
Although it was anyone's game, you had the sense Roddick's serve would be instrumental. He fired 43 aces that day, a wicked number against a master returner like Hewitt, but a half volley at 1-2 in the fifth was the shot of the day, saving a break point and halting Lleyton's momentum. After three hours and 50 minutes, this absorbing battle of veterans ended with a 6-3, 6-7, 7-6, 4-6, 6-4 scoreline, as the likeable Roddick marched into the semis.