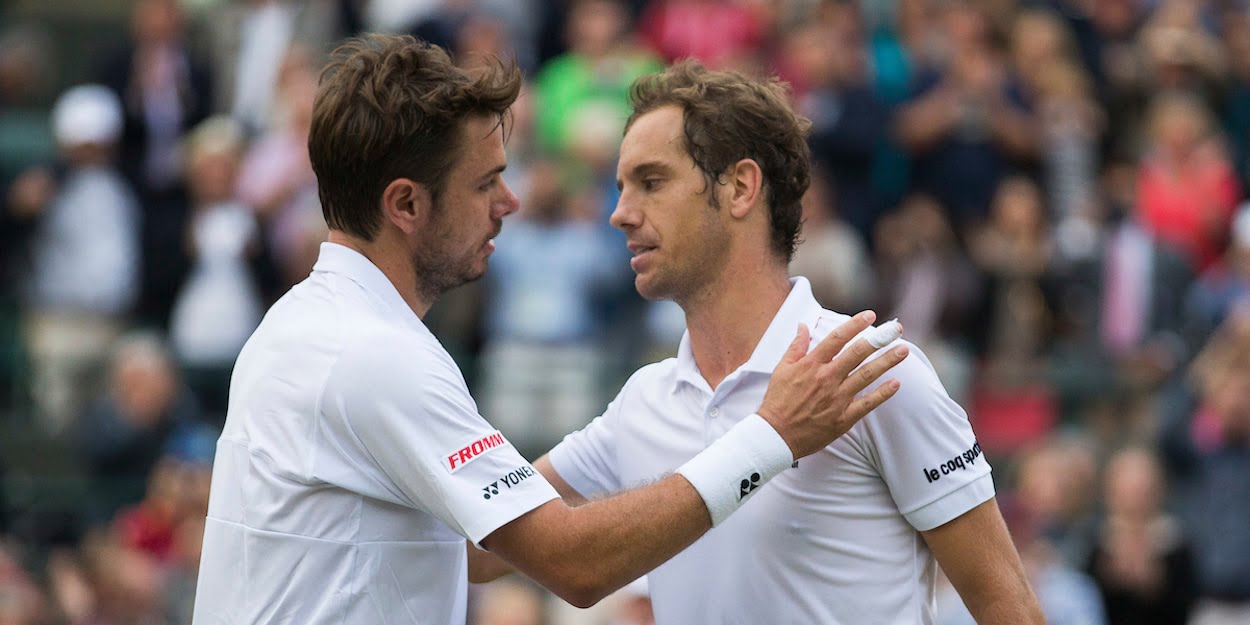 Top 20 Wimbledon Classics Since 2000: Richard Gasquet vs Stan Wawrinka, quarterfinal, 2015
The All England Club has witnessed some tremendous battles during the Wimbledon fortnight, and with the dawn of a new decade, now seems like a good time to cast our gaze back over those familiar manicured lawns and review the best encounters in recent memory.
Here tennishead contributor Ronnie McCluskey helps to relive a classic men's Wimbledon match from the 21st century.
Richard Gasquet vs Stan Wawrinka, quarterfinal, 2015
It's fair to say that Gasquet and Wawrinka possess two of the finest, most fluid single-handed backhands in tennis history, and their first ever meeting on the fast lawns of SW19 did not disappoint.
As might have been expected, both players swished repeatedly with their graceful, powerful backhands, the Frenchman's merciless line-clipping winner from behind the baseline at 2-2 (40-0) in the third set the pick of the bunch. But this match had so much more to it – ebbs and flows, double faults on set point from both in the second and third, numerous beautiful baseline rallies featuring changes of pace and a surfeit of elegant shotmaking. At times, it must have seemed to each man that he was playing a replicant of himself.
After nervily failing to serve out at 5-3 in the fifth, having won the opening set only to lose the following two, Gasquet showed grit to save a break point at 9-9 before breaking the French Open champion's serve at 10-9 to claim a memorable 6-4, 4-6, 3-6, 6-4, 11-9 victory on No1 Court. In doing so, he exercised the demons that must've been haunting him since he let slip a two-set lead to Andy Murray seven years earlier.
Watch the Wimbledon 2015 quarter final again: