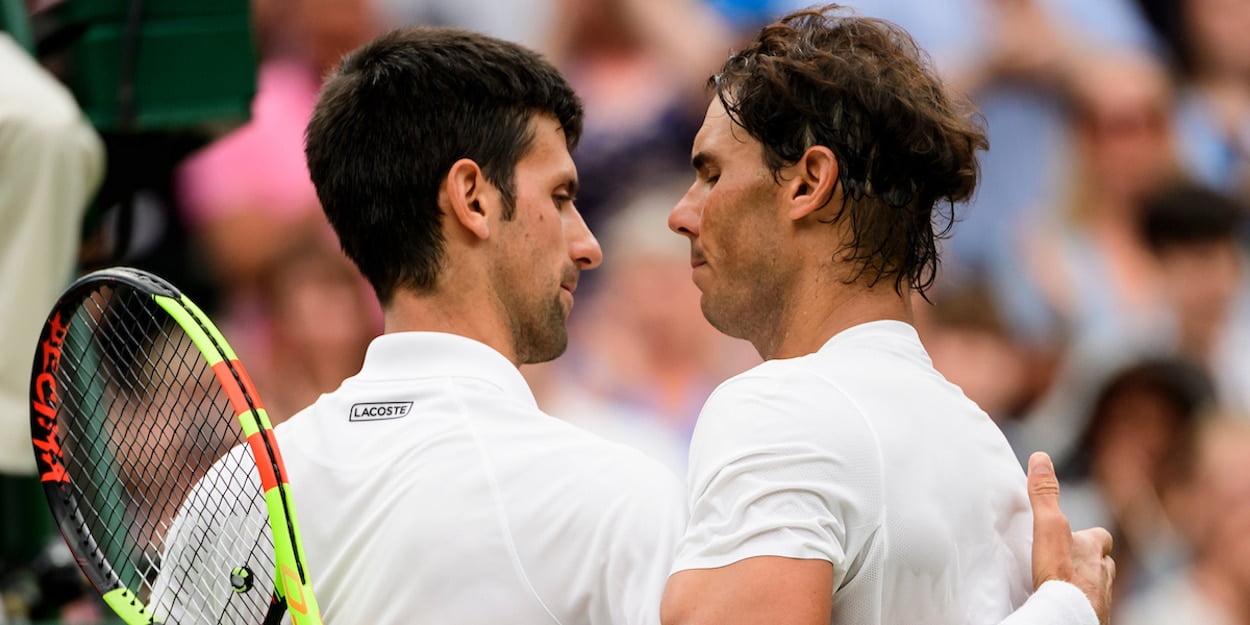 Top 20 Wimbledon Classics Since 2000: Novak Djokovic vs Rafa Nadal, semi-final, 2018
The All England Club has witnessed some tremendous battles during the Wimbledon fortnight, and with the dawn of a new decade, now seems like a good time to cast our gaze back over those familiar manicured lawns and review the best encounters in recent memory.
Here tennishead contributor Ronnie McCluskey helps to relive a classic men's Wimbledon match from the 21st century.
Novak Djokovic vs Rafa Nadal, semi-final, 2018
We had witnessed Wimbledon classics between Federer and Nadal three years running from '06 to '08, and titanic battles between Federer and Djokovic in '14 and '15. But we had to wait until 2018 for Rafa and Nole to serve up their own five-set thriller on grass. Their 52nd meeting took no-one by surprise, showcasing both players at close to their peak: a punishing contest played out over two days, it felt, in every respect, like a final. (And given how that year's showpiece transpired, it probably should've been.)
The irresistible force of each man's will to win was palpable throughout this testy collision, which at 5 hours, 16 minutes became the second longest Wimbledon semi in history. Djokovic found his groove quickest under the Centre Court roof, winning the opener thanks to a single break and hold to love; but Nadal weathered the storm, including three early break points in the second, muscularly dispatching a mid-court ball to break in the sixth game before serving out.
And how about the stunning third set tie breaker, which Djokovic won 11-9 after a strength-sapping 18-shot rally? This was tennis as high-wire act, a relentlessly intense slugfest wherein neither looked likely to wilt and each conceived to hit spectacular winners with every type of stroke. The fourth set, which commenced the following day, reflected the bout's topsy-turvy nature: Nadal upping the intensity to go 3-0, only for Djokovic to snarl back to 3-3. The Spaniard then broke while ahead 4-3, before fighting his way back from 0-40 to claim the set.
What's a classic Wimbledon match without some drama late in the fifth? It came when Djokovic saved one of three break points at 7-7, hitting an outrageous looping forehand passing shot after a gruelling exchange; then Nadal rescued match point with a perfectly executed drop shot when down 8-7. Greedily, we might have expected a more dramatic conclusion: but when the Serb broke Nadal to love to triumph 6-4, 3-6, 7-6, 3-6, 10-8, the applause was deafening.
To give a sense of just how closely-fought this match was, each player's final winner and unforced error count was identical – 73:42. Was this the finest match of tennis's most gripping rivalry? Probably.
Watch their Wimbledon 2018 semi-final again: