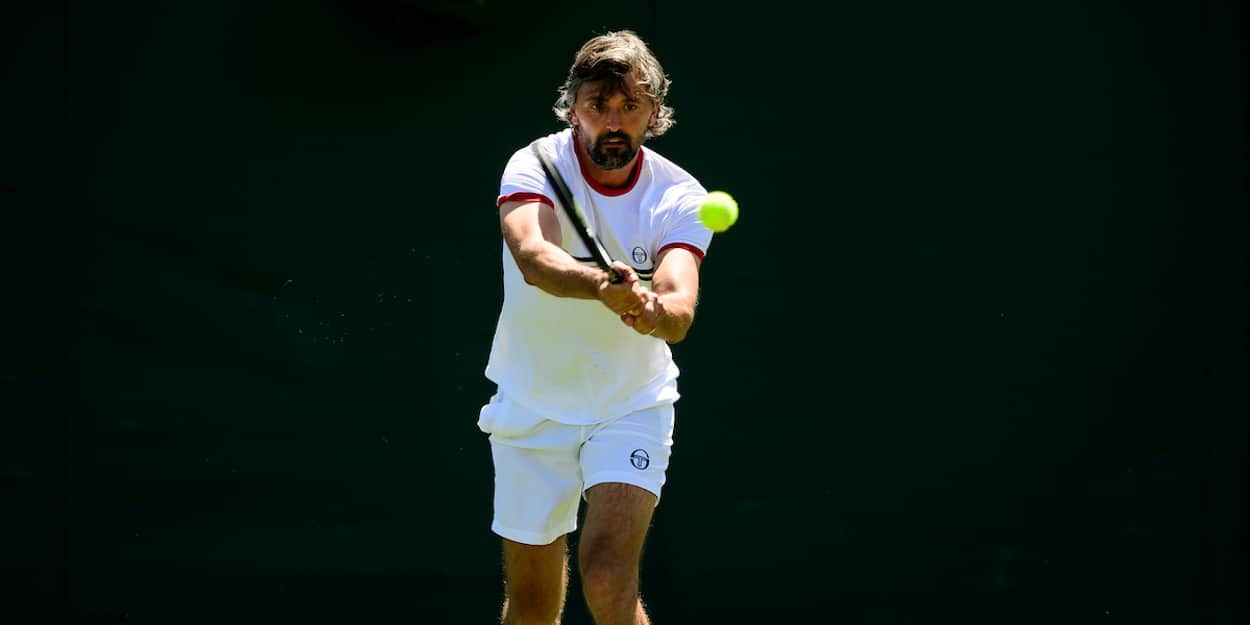 Top 20 Wimbledon Classics Since 2000: Ivanisevic vs Rafter, final, 2001
The All England Club has witnessed some tremendous battles during the Wimbledon fortnight, and with the dawn of a new decade, now seems like a good time to cast our gaze back over those familiar manicured lawns and review the best encounters in recent memory.
Here tennishead contributor Ronnie McCluskey helps to relive a classic men's Wimbledon match from the 21st century.
Goran Ivanisevic vs Patrick Rafter, final, 2001
After two marathon semifinals, it was only right that the 2001 showpiece be a nerve-shredder. It was, from the outset, a great story: maverick left-hander Ivanisevic, ranked 125, had come up short in three Wimbledon finals ('92, '94, '98) and Rafter, though his nimble game was tailor-made for grass, had yet to claim the trophy having been dismantled by Sampras a year earlier. With each approaching the twilight of his career, yet paradoxically playing his best tennis, it was a case of now or never.
Despite surviving protracted semifinals, both brought their A-game to the Monday afternoon final. Ivanisevic drew first blood, his serve exploding off the court as he raced to a 6-3 lead, only for Rafter to claw back with an identical scoreline in the second. The third was predictably edgy, as exhorted by a rabble of full-throated Croats and Aussies, each attempted to gain a foothold. Once more it was Ivanisevic who surged ahead, taking advantage of a lacklustre Rafter service game to go 4-2 up, the winning point a tremendous two-fisted backhand return of serve. Goran proceeded to wrap up the set but only after wrestling a defiant Rafter into submission at 5-3, the Aussie's backhand return winner at 30-0 eliciting an ecstatic roar from his supporters.
It was no surprise when Rafter lifted his game in the fourth, his first serve percentage rising from 54.2% to a scarcely believable 81.8% and his precision-guided returns shaking Ivanisevic's resolve as he broke twice. Into the fifth and more passion, mighty serves (Ivanisevic surpassing his own tournament record for aces), gorgeous net play and seesawing tension. Tension that lasted, inevitably, until the end: as the crowd roared him on Ivanisevic shakily attempted to serve out at 8-7, hitting three double faults in the process – including two on Championship point. But the giant's nerve held up, with the Aussie netting a forehand return in an agonising finale to gift Goran a 6-3, 3-6, 6-3, 2-6, 9-7 victory after three hours and two minutes.