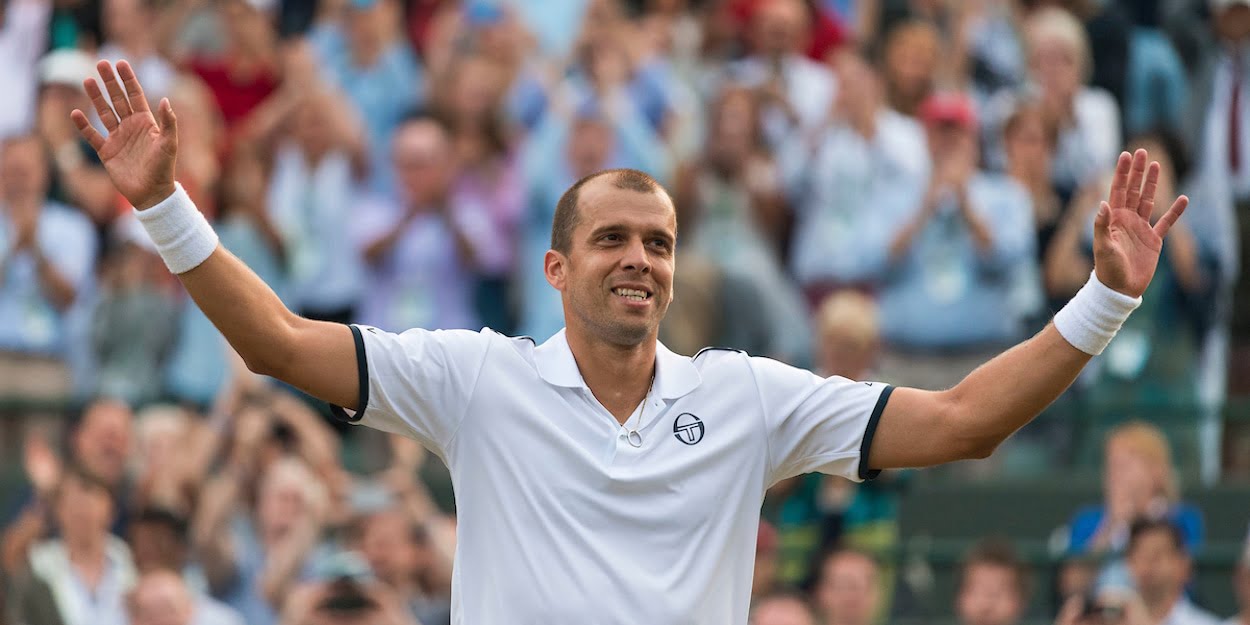 Top 20 Wimbledon Classics Since 2000: Gilles Müller vs Rafa Nadal, fourth round, 2017
The All England Club has witnessed some tremendous battles during the Wimbledon fortnight, and with the dawn of a new decade, now seems like a good time to cast our gaze back over those familiar manicured lawns and review the best encounters in recent memory.
Here tennishead contributor Ronnie McCluskey helps to relive a classic men's Wimbledon match from the 21st century.
Gilles Müller vs Rafa Nadal, fourth round, 2017
Unfancied Gilles Müller had eliminated a 19-year-old Nadal in the second round of Wimbledon 2005, but few would've expected him to repeat the feat twelve years later. After all, the lefties had met three times since – including once at Wimbledon 2011 – and Nadal had won each convincingly.
Here, the 34-year-old tapped into the kind of inspired form that would make him a match for anyone: moving gracefully, testing Nadal's defence with clean shots advancing deep into the court, he hit twice as many winners in the first set to go 6-4 up. An exhilarating second set then went with serve until Müller broke at 4-4, subsequently sealing a healthy lead with a ripped forehand up the line.
Ever the human backboard, Nadal was playing well yet struggling to impose himself against Müller's effective serve-volleying and rhythm changes. But he kept his eye in, altered his return position and seized a break early in the third, a forehand winner landing with shattering force as Müller could only watch. Amazingly, Nadal made just one unforced error in this set, perhaps realising he had to be this good to survive. He was similarly brilliant in the fourth, dominating off the serve and bringing up several break point opportunities, only one of which he needed to draw level.
The final set was an Odyssean struggle, one of the immortal Wimbledon dogfights. Müller had first bite at the cherry, bringing up two match points on Nadal's serve at 5-4 – only for the Spaniard to execute two aces to fend him off. In total, each man created five break points in a set that unfolded over 135 minutes in the fading light: Müller saved all five he faced (including four in one game) while Nadal failed to save just one. After holding serve for 14-13, the underdog converted his fifth match point when Nadal thrashed a forehand long. Over the course of the match, Müller had landed 30 more winners than his opponent (99-69), including 16 more in the decider. In short, his nerve had paid off in the biggest way, as he concluded a memorable 6-3, 6-4, 3-6, 4-6, 15-13 upset.
Watch their Wimbledon 2017 fourth round again: