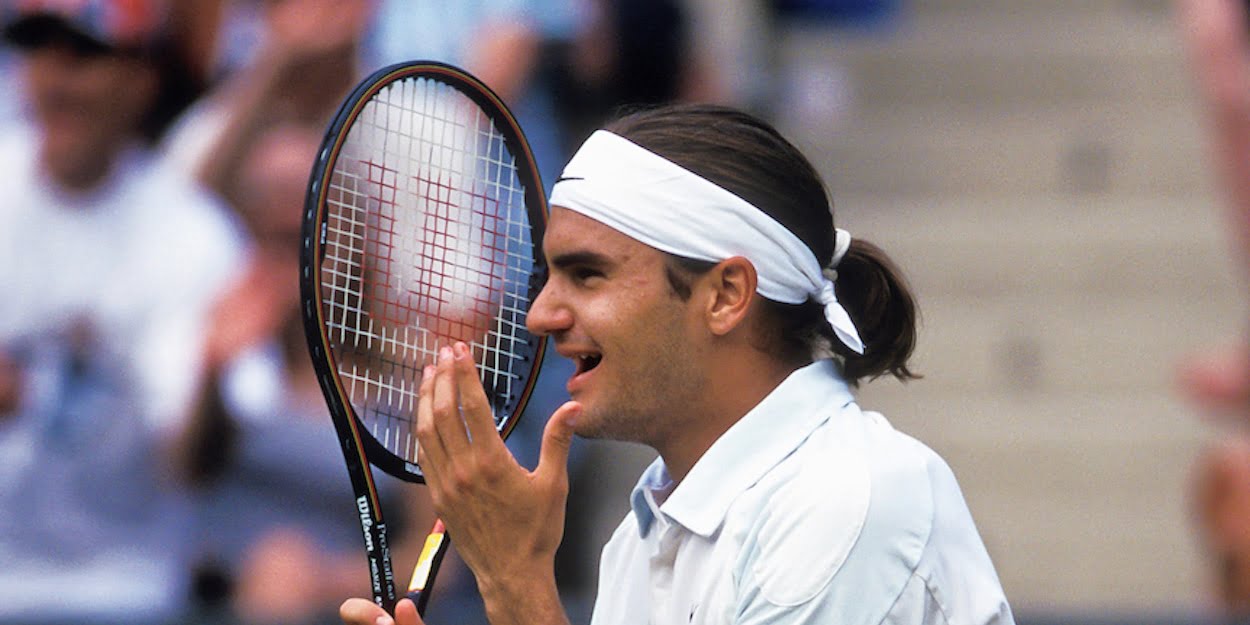 Top 20 Wimbledon Classics Since 2000: Federer vs Sampras, fourth round, 2001
The All England Club has witnessed some tremendous battles during the Wimbledon fortnight, and with the dawn of a new decade, now seems like a good time to cast our gaze back over those familiar manicured lawns and review the best encounters in recent memory.
Here tennishead contributor Ronnie McCluskey helps to relive a classic men's match from the 21st century.
Federer vs Sampras, fourth round, 2001
It was a match retrospectively freighted with significance: Federer v Sampras on a grass court – the stuff sports dreams are made of. Of course, we could not know then that Federer would one day surpass Sampras' achievements, and most spectators expected Pistol Pete to shoot down the 19-year-old former Junior Wimbledon champ with his thunderbolt serve. Instead, it was a passing-of-the-torch moment. But my, was it glorious.
**Sorry to interrupt but did you know you can order a FREE COPY of tennishead magazine (worth $15) to be sent direct to your home? Hurry up and click here to order the world's best tennis magazine for free as stocks will run out soon!**
No. 1 seed and seven-time champion Sampras was seeking to extend a 31-match Wimbledon win streak, but from early on it was clear he'd have his work cut out, the teenager's accurate serve and coolness under fire belying his years. The opening set went to a tie break, Sampras failing to convert set point on Federer's serve at 5-6, then netting a routine backhand at 8-7 to give the Swiss the lead.
Tactically it was fascinating, both men moving swiftly into the net at key moments and Federer in particular ripping winners at will. His nerve faltered when serving at 5-6 in the second though, as he hit successive double faults to fall 0-30 behind then overcooked a simple volley later in the game to surrender the set.
The remainder proceeded in a similar fashion, with plenty of high-octane rallies and dramatic moments – such as when Sampras missed an overhead to concede a crucial break in the third, or when a vintage one-two punch from the King left Fed for dead in the fourth set breaker.
The decider was glorious, with Sampras' sumptuous single-handed backhand winner off a weak second serve at 4-4 (30-30) the shot of the day. It created one of several break points in that game, but Federer played them beautifully to snuff out the threat before going on to triumph, hitting a sizzling forehand return winner off a first serve to claim a 7-6, 5-7, 6-4, 6-7, 7-5 victory in three hours, 41 minutes. Unforgettable.