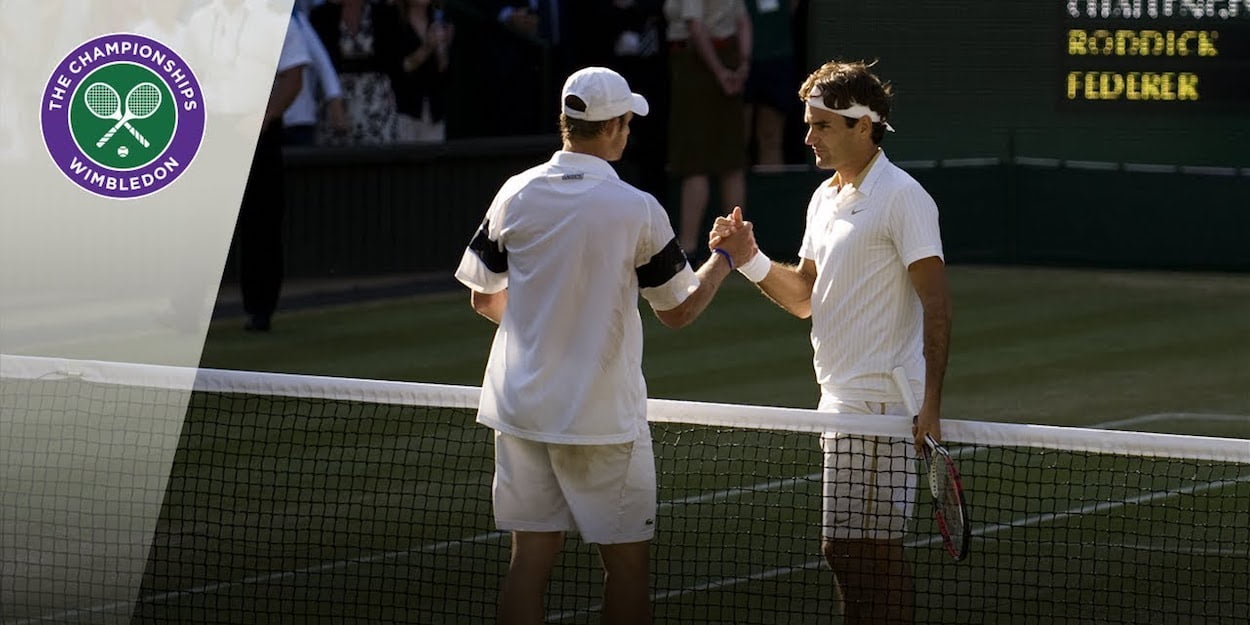 Top 20 Wimbledon Classics Since 2000: Federer vs Roddick, final, 2009
The All England Club has witnessed some tremendous battles during the Wimbledon fortnight, and with the dawn of a new decade, now seems like a good time to cast our gaze back over those familiar manicured lawns and review the best encounters in recent memory.
Here tennishead contributor Ronnie McCluskey helps to relive a classic men's Wimbledon match from the 21st century.
Roger Federer vs Andy Roddick, final, 2009
Having lost to Federer in the '04 and '05 finals – not to mention his capitulation in straight sets at that year's Australian Open – Roddick could've been forgiven for thinking he had no hope against the five-time champ. Instead, the feisty American played with the same supreme confidence he'd exhibited in closing out the Hewitt match then upsetting heavily-favoured Andy Murray in the semis. It was a joy to watch him find his form on the biggest stage, when he needed it most.
Roddick hit 70% of booming first serves in the 2009 final, winning 83% of points off his greatest weapon; he also hit 27 aces and an astonishing 74 winners. Despite his energy and conviction, he had the misfortune of coming up against a genius who fired almost twice as many aces (50, one less than Ivo Karlovic's Wimbledon record) and recorded 33 more winners. No matter how many times Roddick posed difficult questions of his rival, there was always an answer, usually in the form of a gasp-inducing winner. A seldom mentioned element of Federer's make-up is his calmness in a crisis, and he needed this quality to dig himself out of a 6-2 hole in the second-set breaker with Roddick up a set; somehow, the Swiss reeled off six straight games as his opponent blinked.
Interestingly, Roddick broke Federer more than Federer broke him: but it was the champion's lone break late in the fifth set – in the 77th game of an enthralling tug-of-war finale – that counted, as he triumphed 5-7, 7-6, 7-6, 3-6, 16-14 after four-and-a-quarter hours to claim a record-breaking 15th Grand Slam. This was a colossal battle between icon and underdog, with the 30-game final set the longest played in a major title match up to that point. Roddick gave everything he had, played out of his skin, won his sets more convincingly – and still lost. Amazing.
Watch the full match again: