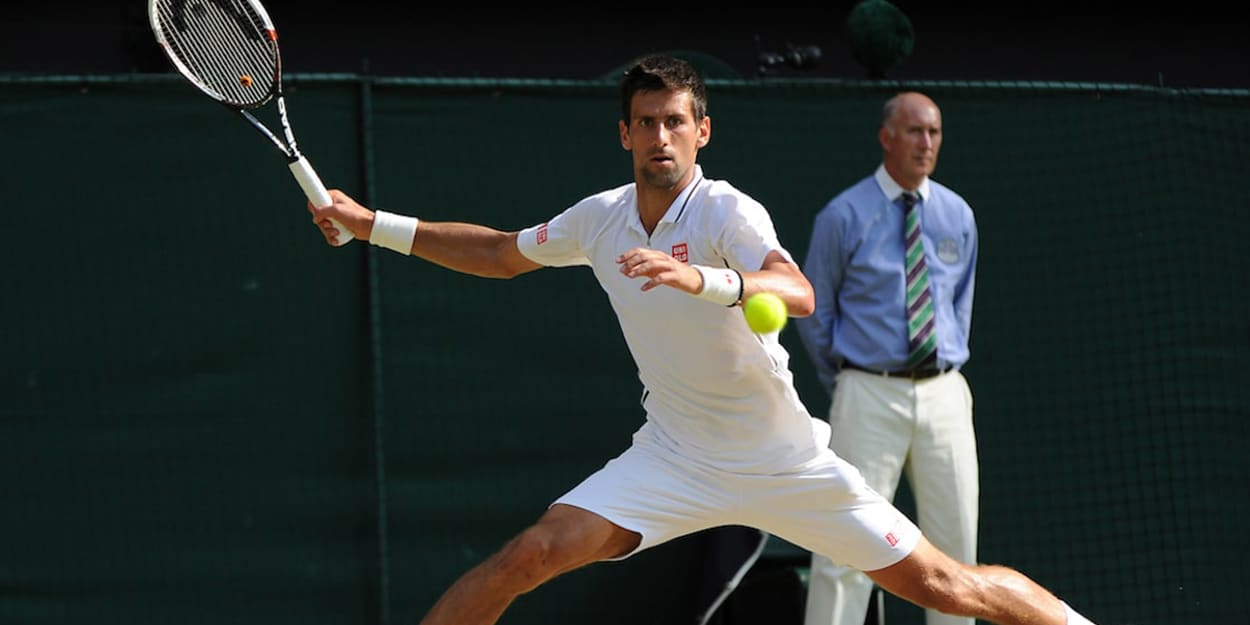 Top 20 Wimbledon Classics Since 2000: Novak Djokovic vs Juan Martin Del Potro, semi final, 2013
The All England Club has witnessed some tremendous battles during the Wimbledon fortnight, and with the dawn of a new decade, now seems like a good time to cast our gaze back over those familiar manicured lawns and review the best encounters in recent memory.
Here tennishead contributor Ronnie McCluskey helps to relive a classic men's Wimbledon match from the 21st century.
Novak Djokovic vs Juan Martin Del Potro, semi final, 2013
As engrossing as Murray-Verdasco had been, the highlight of that year's Wimbledon was the semifinal between 2011 champion Novak Djokovic and powerhouse Juan Martin Del Potro, who'd beaten the Serb in the Olympic bronze-medal match here a year earlier. The longest Wimbledon semi in history to that point, it played out over four hours, 43 minutes and pitted two young, in-form fireballs against each other for the 12th time in six years.
The opener set the tone for what was to follow, the Argentine's booming serve and sledgehammer forehand versus Djokovic's comprehensive court coverage and counterpunching. After staving off a break point in a marathon sixth game, and pushing his opponent around without creating any real openings, Del Potro surrendered the set 7-5. The big man suffered another mid-set wobble in the second, this time rescuing four break points when down 2-3. Moments later, he showcased deceptive agility by sprinting from behind the baseline to hook a deft Djokovic drop shot into open court, in a game he won to love.
At one set apiece it was anyone's game, but in the baking conditions Del Potro's monster forehand looked ominous, and he seemed unhindered by a knee injury sustained early in the tournament. Djokovic's strong serving was insuperable though, and the Serb looked poised to pull ahead after producing three break points when up 6-5. Unfortunately for him, Del Potro reanimated to restore parity, an electrifying down-the-line forehand at 30-40 confirming the immensity of his spirit. Djokovic's domination of the subsequent breaker suggested the fourth set could be a formality, and it might've been had Djokovic built upon his mid-set break. Instead, Delpo played one of the finest defensive games of his career to immediately break back: pinned behind the baseline for six shots, he improbably found the corner with a grunting two-fisted backhand winner. In the inevitable tie break, the Argentine somehow conceived to survive match point by winning a sensational 25-shot rally, before pounding Djokovic into submission to win 8-6.
More lung-busting rallies in the fifth, which probably suited Djokovic and his superhuman fitness levels. After rescuing a break point at 2-2, the Serb won a memorable 22-shot rally en route to breaking serve in the eighth, punctuated by a cheeky lob. But even down 3-5 Del Potro wasn't out, as he secured a break-back point by sweeping a running forehand into the corner. Sadly someone had to lose, and the match was appropriately conceded to a vintage backhand down the line moments later. 7-5, 4-6, 7-6, 6-7, 6-3, one for the ages.
Watch the match again: