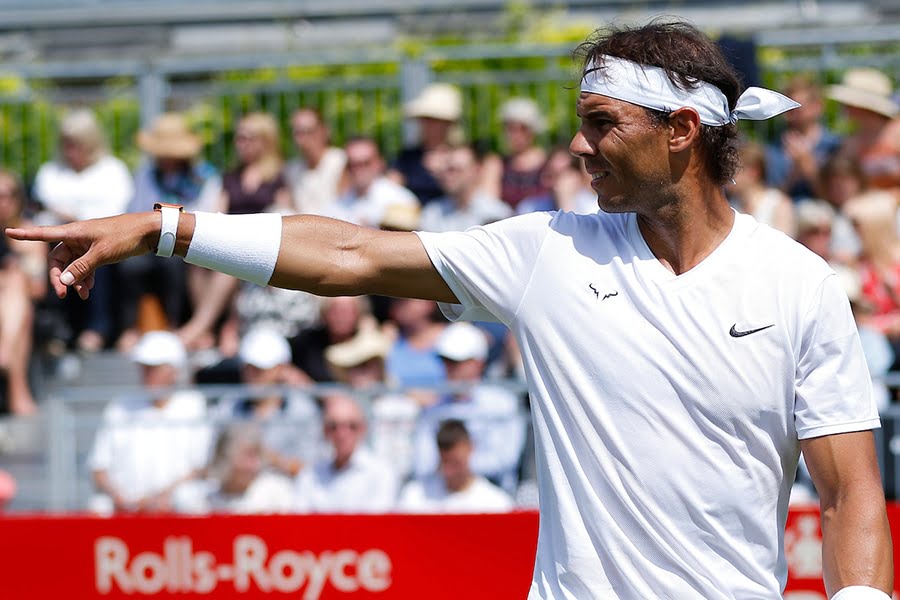 Toni Nadal brands Wimbledon 'disrespectful and arrogant' in seeding row
Toni Nadal, the uncle and former coach of Rafael Nadal, has branded Wimbledon 'arrogant and disrespectful' over the seeding row that has angered his nephew.
Despite being the world number two, Nadal has been named the third seed at Wimbledon with their unique formula elevated Roger Federer into the number two spot.
Rafael Nadal has spoken out over it, and has gained the support of most of the tennis world, with Toni Nadal now chiming in saying the All-England club should come closer into line with the ATP so this kind of problem isn't an issue.
"It's a well-known topic," Toni Nadal told El Larguero. "The Wimbledon guys are used to differentiating themselves because of this kind of thing, it's a bit ugly, but it's what they've always done.
Rafa receives vocal support from influential figures in tennis as the Nadal vs Wimbledon seedings battle rolls on… https://t.co/kBSymINHnx pic.twitter.com/DS9iJDcNdM

— tennishead (@tennishead) June 26, 2019
"They're used to going their own way and they act like that because they feel special and maybe they think they have the right to do things as they want. It's a bad beginning.
"It's true that it's a very important tournament but it would be more logical [if the seeding] were based on what is based around the world, on the measures that govern the ATP."
"I think it's a lack of respect but to the ATP circuit [rather than to Rafael Nadal specifically].
"They [Wimbledon] act at their own discretion, if everyone did the same thing it would be a complete disaster, but I think they feel very special."
The seeding for Wimbledon mean Federer and Novak Djokovic will now be kept apart until the final, leaving Nadal possibly having to face one of them at the semi-final stage before the other for the title.
The 164 page tennishead Wimbledon magazine is now available to order online with reduced postage costs here