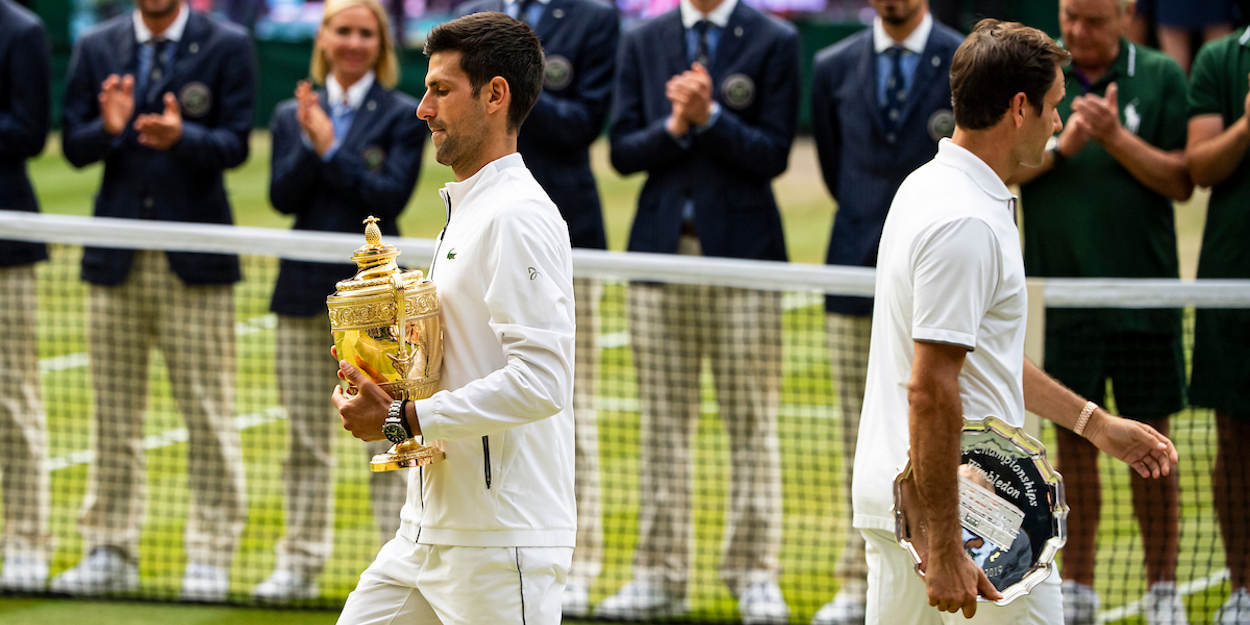 The expert's guide on how to get tickets for the tennis Grand Slams in 2024 including Wimbledon, Roland-Garros, US Open and Australian Open
For most tennis fans, watching your favourite player or being on court for a 5-set epic at one of the year's four Grand Slam tournaments is right up there on their bucket list, but the reality of how to get tickets for these events can put some people off even trying.
That's where Tennishead steps in with our years of experience of attending all the major tennis events which is now condensed into this 'how to guide' on how to get tickets for the Australian Open, Roland-Garros, Wimbledon and the US Open.
Getting started
The main two options to secure your seat at the Slams are either to buy the tickets yourself directly from the organisers of each tournament or to look at purchasing a travel package through an official supplier.
The first option of purchasing tickets directly is different for each of the four events so some research is required. Fortunately we've done this for you in the rest of our article
The second option of using a travel company will be simpler but more expensive, as you'd imagine.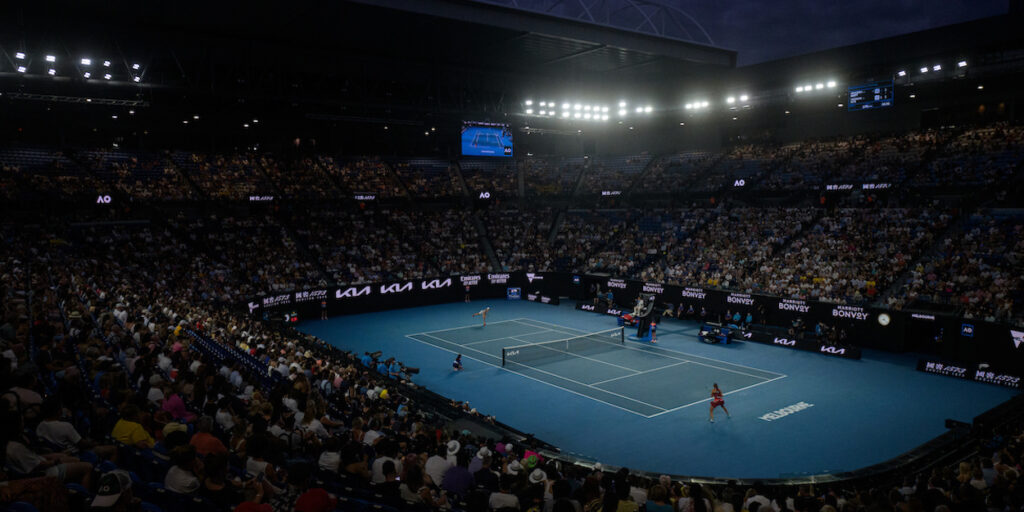 Australian Open
January 15th to 28th, 2024
The main draw of the year's first major kicks off on Monday January 15th with the qualifying for the singles events starting on the 9th January however the Australian Open Series of tournaments actually starts with the United Cup in Brisbane, Perth and Sydney from December 28th, 2023 so fans who are travelling from far away may want to consider starting their trip earlier. The AO Series incorporates multiple ATP and WTA tournaments in various cities through Australia with most of the top players involved as they tend to travel to Australia well in advance of the Australian Open to help them acclimatise and practise. Full details of the Australian Open Series for the ATP and WTA have already been announced.
For most fans, attending the Australian Open involves a fair bit of travel so the best option might be booking a complete travel package with a reputable and official specialist operator. These packages will include hotels and tickets to the tennis with the option of flights if you need the assistance. All approved travel package operators can be found at the Australian Open website or if you are in the UK then we recommend David from Courtside Hospitality who can be reached on courtsidehospitality.com
The Australian Open is held at Melbourne Park which itself is a huge site incorporating excellent leisure and dining facilities. Fans can reserve premium experiences for the Slam which include tickets for the show courts plus restaurant within the grounds. A premium experience option is available for large groups of 12 or more who can reserve their own private space, for small groups of 2 to 12 people which includes tickets for the Rod Laver Arena with food and beverage package or specialist tennis packages.
If it's just tickets you want then Tennis Australia will be putting the general seating tickets on sale in early October 2023 from their official ticketing partner Ticketmaster. Individual tickets are available for the 3 show courts of Rod Laver Arena, Margaret Court Arena and John Cain Arena or general Ground Passes
Tickets also allow access to Kia Arena, 1573 Arena and other outdoor courts plus ticket holders can access all general public areas across the precinct Grand Slam Oval, AO Ballpark and more.
For regular updates on tickets and packages you can sign up on the AO website.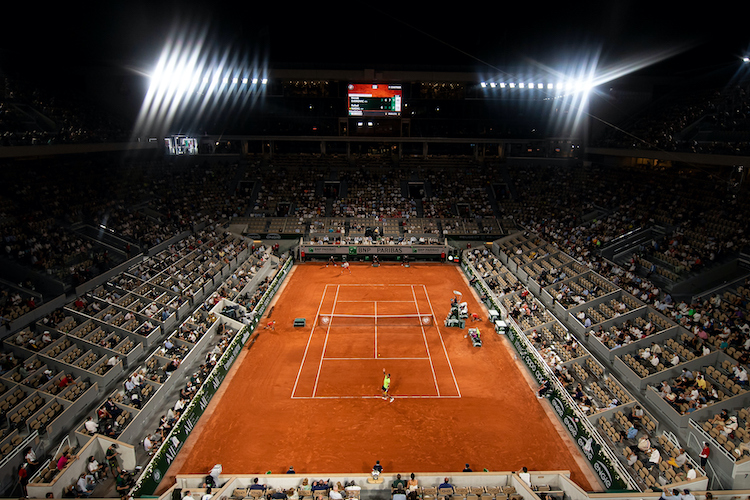 Roland-Garros
May 26th – June 9th, 2024
After watching the recent 2023 French Open, many tennis fans will be envious and wondering how they can get themselves seated at one of the most prestigious sporting events in the world for 2024, so how exactly can you find yourself courtside at Roland-Garros?
Stade Roland-Garros hosts a total of 20 courts, headlined by Court Philippe Chatrier, Court Suzanne Lenglen and Court Simon Mathieu. Philippe Chatrier is the biggest of the three, holding a total of 15,225 spectators to watch the biggest stars battle it out at the only clay court major.
Joining the Federation Francais de Tennis (FFT) is relatively cheap and gives you priority access to purchase Roland-Garros tickets before anyone else however you need to be a member of a French tennis club to join the FFT which may preclude many fans from outside France
Purchase tickets from Roland-Garros
One fail-safe method to get your hands on French Open tickets is through the official tournament website.
Generally, tickets can be purchased directly through the tournament's website around two months before the start of the French Open. However, you will need to be on your game as they sell out extremely quickly!
Buy French Open tickets from online resellers
If you are not able to buy a ticket through the official website, online resellers like StubHub are another option for attending the French Open.
However, it is likely that you will have to pay a premium for tickets purchased from a third party and should only purchase from verified sellers as there will be counterfeits lurking on the internet that could catch you out!
Buy French Open tickets through a hospitality company
If you fancy enjoying the full Parisian experience then buy tickets through a hospitality company such as Sports Travel & Hospitality UK (STHUK).
The company pride themselves on 'taking fans to the heart of the action at the iconic Grand Slam tournament in France with luxury hospitality', offering world-class cuisine and beverages, top entertainment and unrivalled views, for a truly once-in-a-lifetime experience.
With three unique hospitality offerings; L'Orangerie – Les Salons, L'Orangerie – Les Mezzanines, and Le Pavillon, guests will experience true French hospitality at the pinnacle of the French Tennis calendar. Hospitality is available at both evening and day sessions, with the very best in sports hospitality against the backdrop of world-class tennis.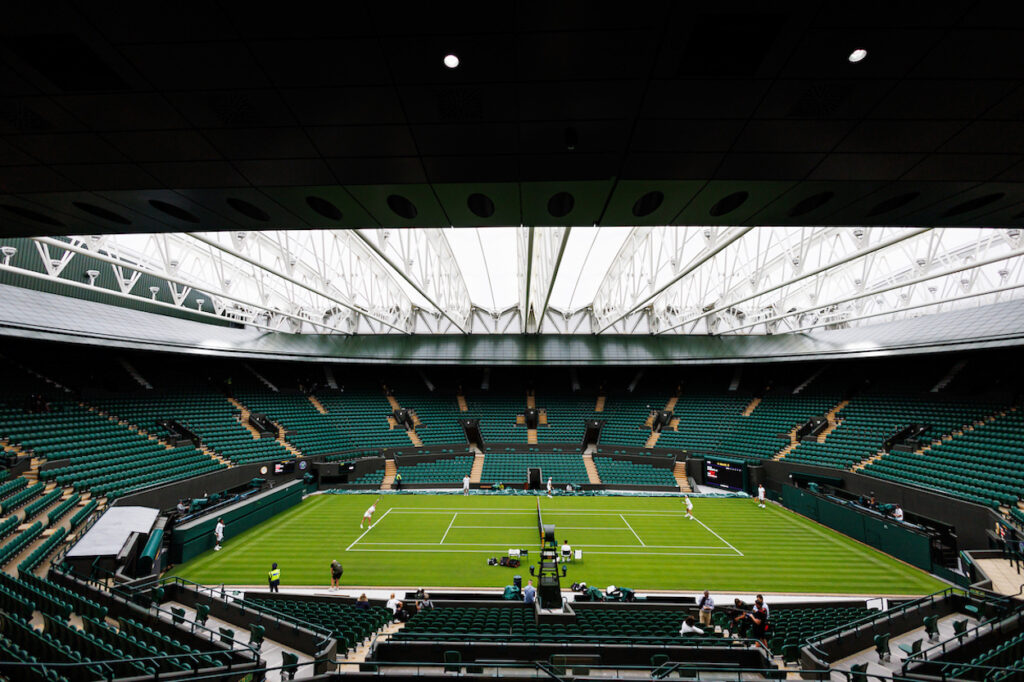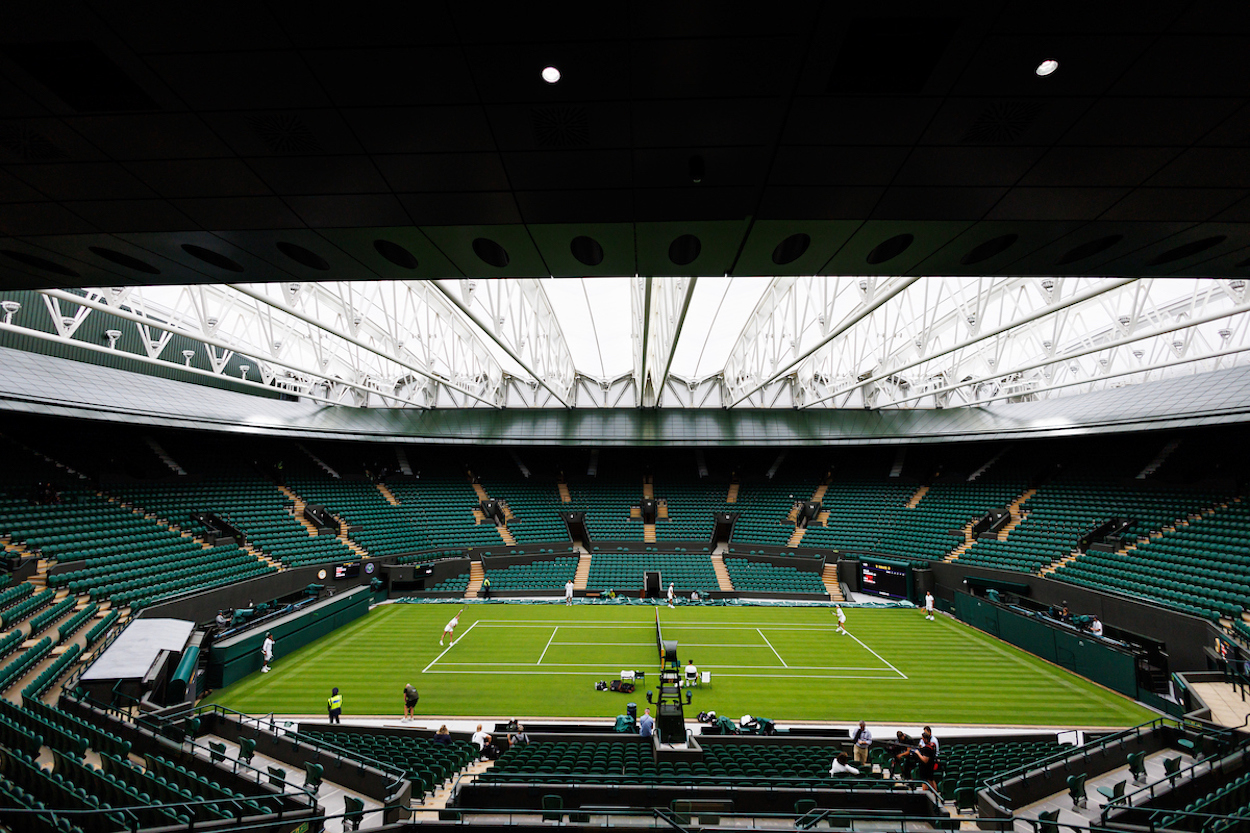 Wimbledon
July 1st to 14th, 2024
Tickets for this fan favourite tournament normally sell out every year so planning ahead is the key.
If you are from the UK then you have a few more options than those from other countries and your available budget does have an influence on whether or not you can guarantee to get tickets. Here's the various options in detail.
The Wimbledon 2023 Ballot
The public ballot is synonymous with The Championships, or at least it was until the Covid-19 pandemic.
However, in 2023 the iconic draw made a return with lucky winners getting two tickets.
The ballot will open for entries in September 2023 and you'll need to be registered with MyWimbledon and opted into to all ticket communications to enter this ballot
Lawn Tennis Association members can also enter another ballot. You need to join the LTA and then follow all their communications for entering their Wimbledon ticket ballot
The Wimbledon ticket queue
After the famous Wimbledon queue was abandoned for the 2021 event due to Covid restrictions, it returned at The Championships in 2022.
Wimbledon is rare among major sporting events as a venue where you can obtain premium tickets on the day of play, with strictly one ticket sold to each person queueing.
Hundreds of people camp out in tents overnight to get the opportunity to see the best tennis players in the world, creating a great atmosphere around the grounds prior to the days play.
For people queuing there are around 500 tickets each for No. 1 Court, No. 2 Court and Centre Court (except for the last four days on Centre Court, where tickets are only sold in advance).
But, there are many thousands of Grounds Passes available each day at the turnstiles, entitling the holder to use of unreserved seating and standing room on Courts No. 3 – 18.
Getting a ticket to these courts, especially on the opening few days of the tournament, can be just as good with top tennis stars left, right and centre.
The Wimbledon Ticket Resale
Like the queue, the ticket resale was done away with in 2021 as capacity was restricted for The Championships due to Covid, but made a return in 2022.
On each day of play some ticket holders from the main Wimbledon show courts, being Centre Court, No.1 Court and No.2 Court, will leave before play is completed and return their tickets for someone else to use.
The public can then buy these tickets for much less than face value and watch show court competition for the rest of the day in the seat designated to said tickets.
To be eligible for these tickets you just need to already be on the grounds of the All England Club in some capacity, and go to the AELTC ticketing office to see if they have any returned tickets available.
All proceeds from these tickets sales go to the Wimbledon Foundation charity.
Purchase Wimbledon tickets through a hospitality company
As with most things in life, if you want to guarantee something you may need to spend just that little more, and so it is with tickets for Wimbledon.
You can do this by purchasing a Wimbledon VIP/premium experience package, that includes tickets, through Wimbledon's official hospitality provider, Keith Prowse.
While this is an avenue that will cost you more than the face value of the ticket, it is a sure thing with ticket demand exceedingly high this year – you'll be able to enjoy excellent, reserved seats and exquisite food and drink within beautiful, floral settings…all whilst avoiding the queues!
Keith Prowse are the exclusive provider who's offering includes a variety of VIP/premium experience options within or just outside the Grounds of the All England Lawn Tennis club itself, with a choice of Centre Court or No.1 court tickets for any day of The Championships.
Hospitality tickets sold out in April for the 2023 Championships.
Buy a Wimbledon debenture
Another more expensive avenue to go down is buying a debenture. A Wimbledon debenture provides the holder the right to a buy a ticket for that seat on every day of the Wimbledon fortnight for five years from its purchase, giving you some of the best views in the house. The most recent price of these 5 year debentures was £80,000 per seat.
Unfortunately, the current series of Centre Court debentures runs from 2021-2025 and the current Court No.1 debentures are running from 2022-2026.
However, there is the possibility of acquiring a debenture via a private arrangement, or through your stockbroker, as they are freely transferable unlike public ballot tickets..
If you are interested in getting a debenture this way, your stockbroker should visit the website of Dowgate Capital Stockbrokers Limited.
Maybe of more interest is that debenture holders can resell their tickets each year through approved third party sellers such as WimbldeonDebentureHolders.com. This allows the public to purchase individual debenture holders seats on an annual basis. Prices vary but they are some of the best seats on the Centre Court and Number One court.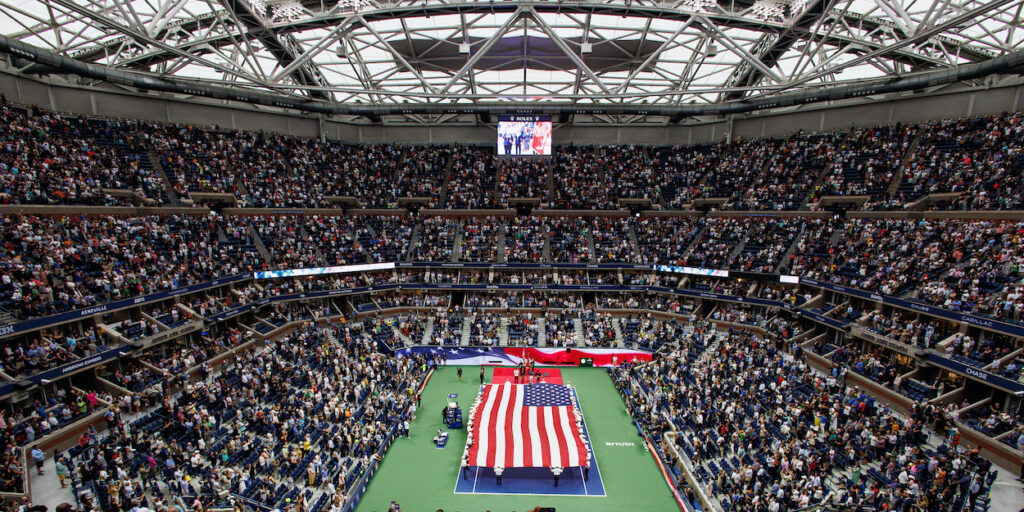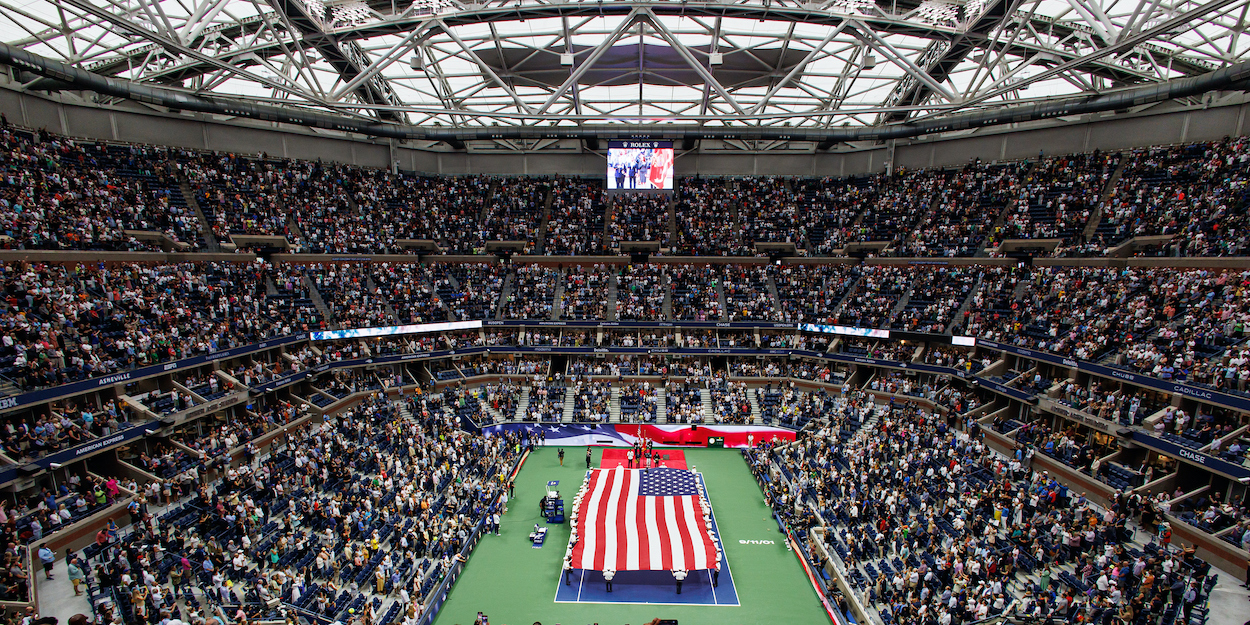 US Open
26th August to 8th September, 2024
The US Open is played every year at the USTA Billie Jean King National Tennis Center in Flushing Meadow in New York, USA
The facility has 22 courts inside its 46 acres purpose build site. The complex's three stadiums are among the largest tennis stadiums in the world; Arthur Ashe Stadium tops the global list with a listed capacity of 23,200
The weather in September in New York is normally hot and humid but rain has disrupted the event in previous years.
Tickets are sold in two sessions every day during the afternoon or the night. Night session matches can go on into the early hours of the morning. A 2.50am finish was the latest ever when Carlos Alcaraz beat Jannik Sinner in the quarter finals in 2022, so be prepared for a late night if you choose these sessions!
United States Tennis Association presale
From April/May the USTA launch a pre-sale for tickets. You will need to be a USTA member to access this ticket option and a USA resident but membership only costs $44 per year
AMEX presale in early June
From May 30th each year AMEX Express Card members are offered the chance to get early access to US open tickets with limited quantities
General sale
After the pre-sales have closed sometime in June, US Open tickets are available to the general public through the US open website at USOpen.org
Tickets to any of the 3 show courts, Arthur Ashe, Louis Armstrong and Grandstand, give a reserved seat for the show court of your choice plus access to the first-come, first served areas of the other show courts and all the non-show courts
General admission grounds passes give you access to all the outside courts plus first come, first served access to the 3 show courts
Another option for the super-keen fans is the Arthur Ashe Stadium Full Series which allows you to secure tickets for every single match as a Full Series Subscriber.
This membership also includes:
13 days/12 evenings

All 25 sessions

Significant savings versus single-session ticket prices.

Opportunity to purchase discounted club restaurant passes

Elite service – A dedicated personal account representative will be your expert on anything related to your US Open experience, from tickets to benefits and much more.

Online Account Manager – Pay for, track, forward and resell your tickets.

Exclusive events – Experience the best in US Open hospitality.
Other ticket packages are available for the different weeks and weekends which may suit those travelling from overseas as it guarantees more tickets over a few days.
For those fans wanting something really special at the US Open there is 'The Overlook' option.
This offers:
Your choice of a Loge seat in Arthur Ashe Stadium or a Courtside seat in Louis Armstrong Stadium

Access to an air-conditioned indoor/outdoor lounge featuring a rooftop terrace, multiple bars and all-inclusive dining

Fast track gate access to the US Open grounds and unlimited re-entry to the Overlook throughout your session's hours

All-inclusive dining from a high-end buffet

All-inclusive beer & wine from indoor and outdoor bars

Loge-level seating in Arthur Ashe Stadium provides a full view of the court on tennis' biggest stage. Courtside seating in Louis Armstrong Stadium takes you up close and personal to the action
Ticketmaster is the official resale ticketing platform for the US Open
Travel packages to the US Open
Steve Furgal's International Tennis Tours are the official travel partner for the US Open but those visiting from the UK might want to contact David at Courtside Hospitality. Both companies will help out together a complete package of tickets, travel and hotels to suit your own individual requirements.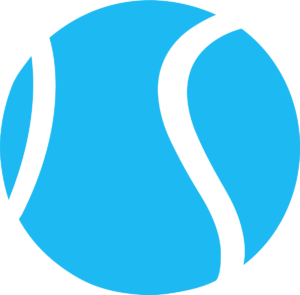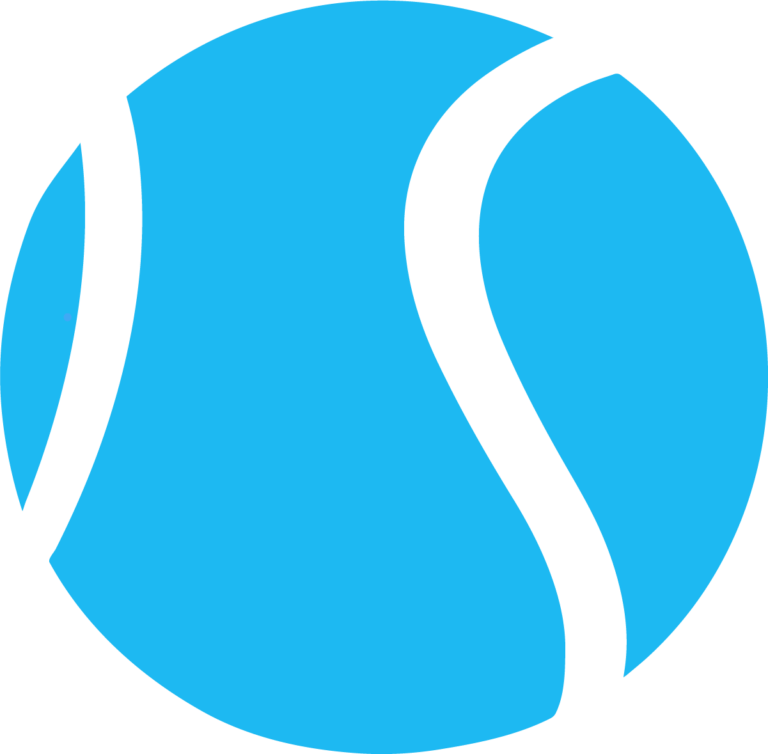 Join >> Receive $700/£600 of tennis gear from the Tennishead CLUB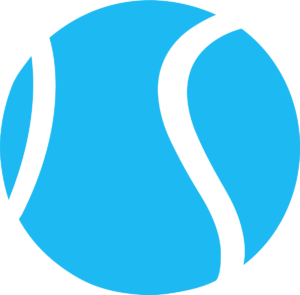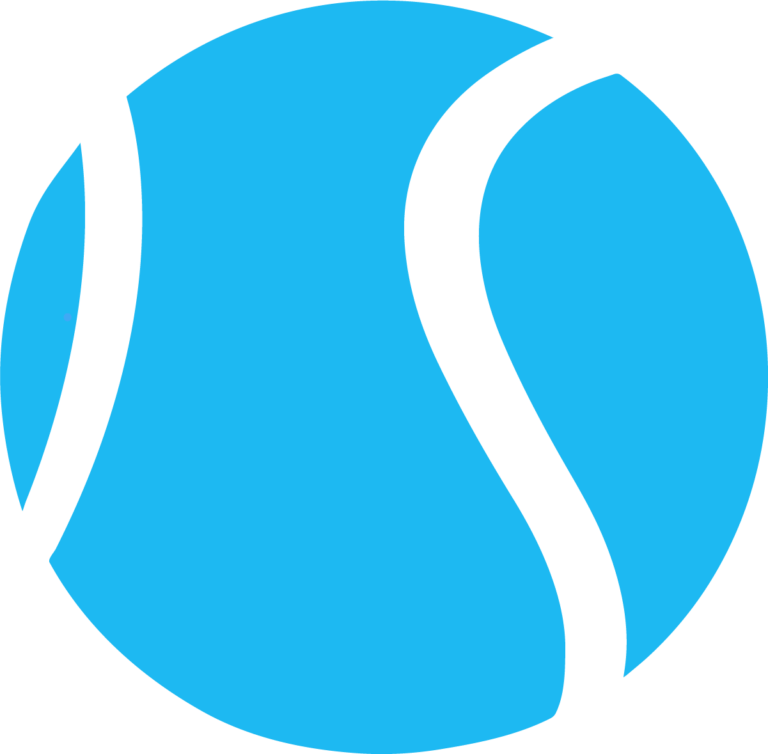 Social >> Facebook, Twitter & YouTube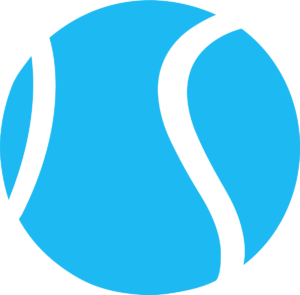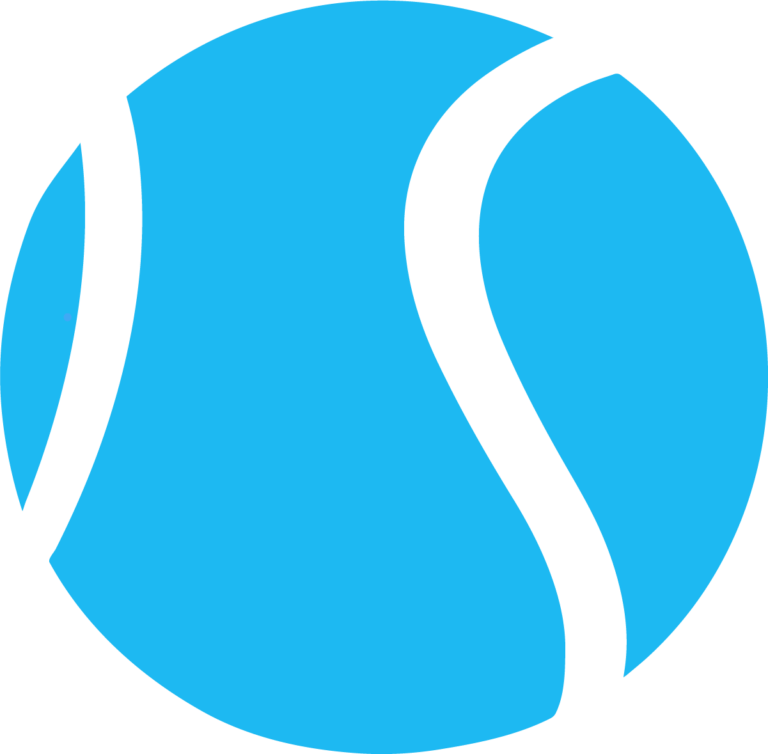 Read >> World's best tennis magazine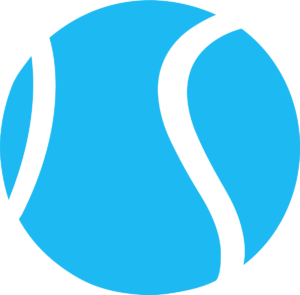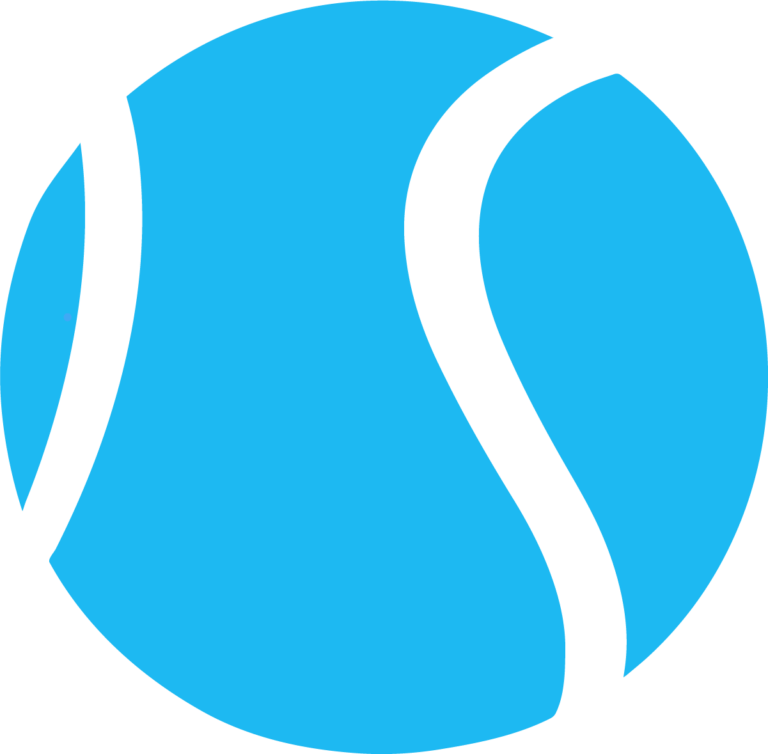 Shop >> Lowest price tennis gear from our trusted partner