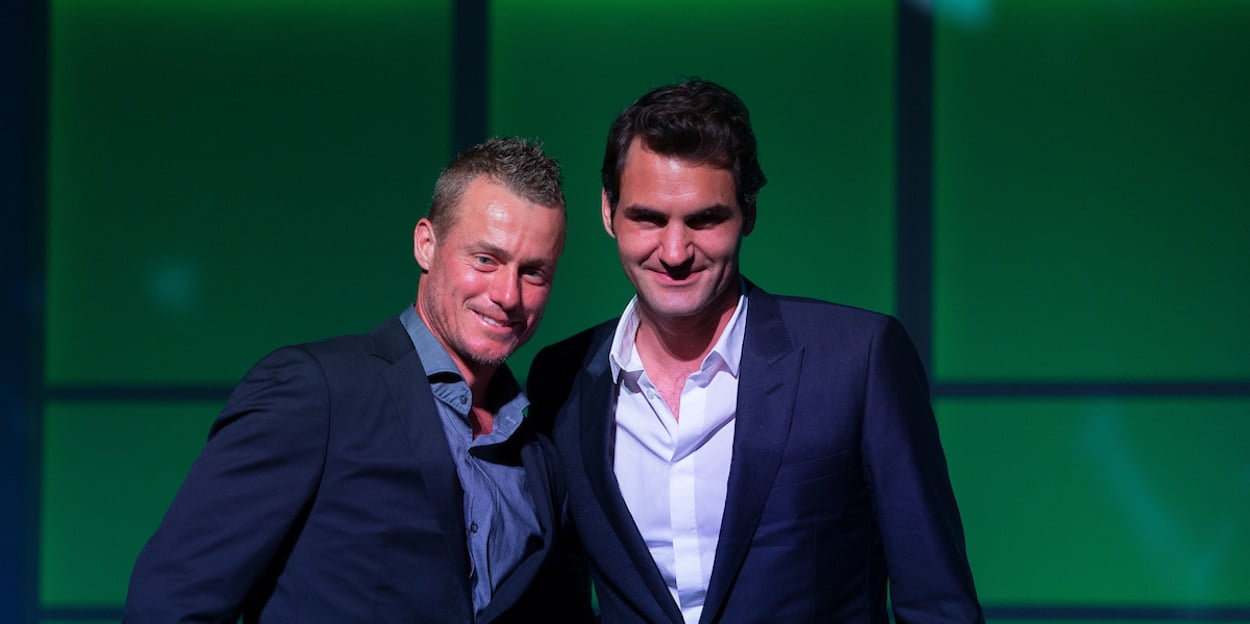 "Those top four or five guys can probably afford a little bit more than what they're actually going to give" Lleyton Hewitt reacts to plans for helping lower ranked players
Few professionals have better experience of the cost of competing in a worldwide sport than Australians such as Lleyton Hewitt, which might be why some of the strongest criticism of Novak Djokovic's proposals to support lower-ranked players has come from Down Under.
Australians have always been at a disadvantage compared with players from Europe and the United States because they have to spend so much more on travel.
The low level of prize money has long been a problem for players competing at Challenger level and below. The cancellation of all tournaments during the coronavirus lockdown has added to their financial woes and prompted Djokovic, the head of the ATP Player Council, to advocate a formula whereby players ranked in the top 100 could contribute to a relief fund supporting those ranked between 250 and 700. Under a sliding scale of contributions, it was suggested that players ranked between No 1 and No 5 might pay $30,000 into the fund, with those ranked between No 50 and No 100 invited to pay $5,000 each.
**Sorry to interrupt but did you know you can order a FREE COPY of tennishead magazine (worth $15) to be sent direct to your home? Hurry up and click here to order the world's best tennis magazine for free as stocks will run out soon!**
Dominic Thiem was one of the first to criticise the plans, telling the Kronen Zeitung newspaper in his native Austria that there were many lower-ranked players who "do not put the sport above everything else and do not live in a professional manner".
Meanwhile Australia's John Millman, the world No 43, questioned on Twitter why it had taken a global pandemic to raise concerns about the financial struggles of lower-ranked players, suggesting that the failure to spread prize money more evenly had been a problem for many years.
Millman's Davis Cup captain, Lleyton Hewitt, said that recent improvements in prize money for qualifiers and early losers at Grand Slam events had been steps "in the right direction", but said tournaments "want to see the winners holding a massive cheque with a massive amount of dollar signs". Speaking on the Down The Line podcast, the former world No 1 added: "They're kind of trying to outdo themselves all the time, so we have to try to split it up a little bit better."
Hewitt also questioned whether it was fair to ask certain players to contribute to the fund. He cited the example of another Australian, James Duckworth, the world No 83, who has worked hard to rebuild his ranking following injury issues.
"He's done everything right to give himself the best opportunity of getting back in the top 100," Hewitt said. "He's making no money right now as we speak. He's running at a loss, yet the ATP want him to potentially come out and give $5,000 or $10,000 to players ranked just outside 100. I don't think that sits well. I think that's probably not going to get over the line with a lot of those lesser players. And if you're actually looking at the breakdown of money, I think those top four or five guys can probably afford a little bit more than what they're actually going to give."