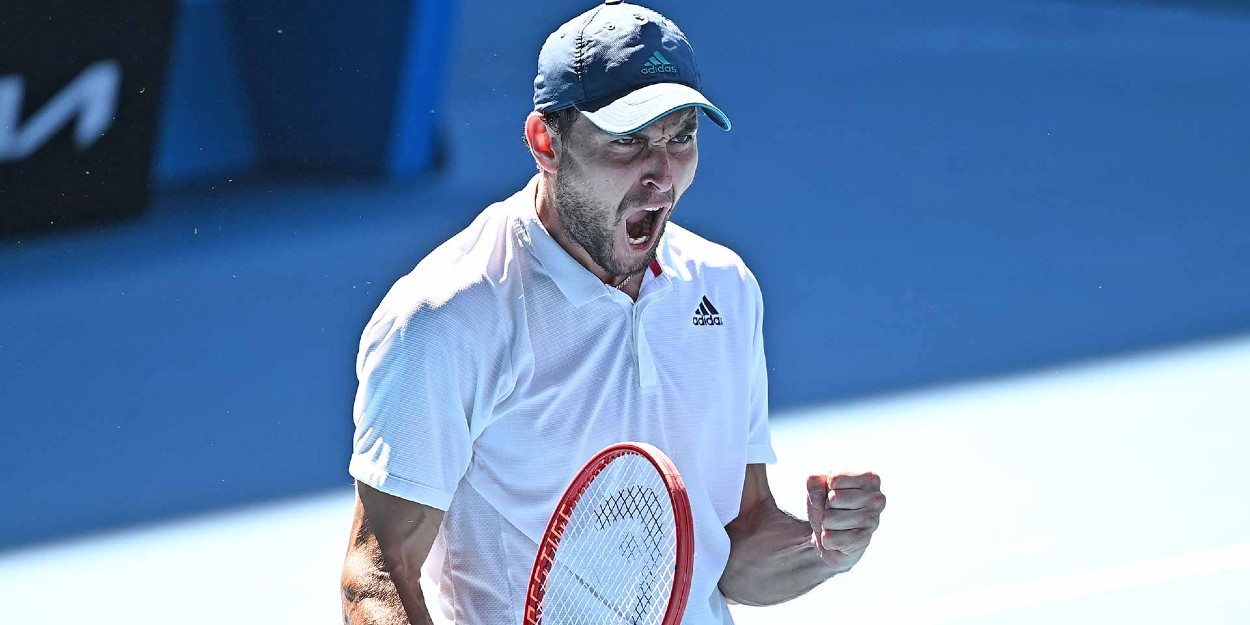 "This is the greatness of tennis," says Brad Gilbert on Karatsev fairytale run
Renowned commentator and coach Brad Gilbert has branded the Australian Open run of Aslan Karatsev as "the greatness of sport."
Karatsev, the Russian world number 114, is playing in his first Grand Slam main draw at the age of 27 having come through qualifying. After defeating eighth-seeded Diego Schwartzman in straight sets before upsetting 20th seed Felix Auger-Aliassime from two sets down, Karatsev is enjoying a breakthrough week at the Australian Open.
"[It's] amazing, amazing," said Karatsev. "It was a big win from 0-2 [sets] down and emotionally it was tough… I am trying to focus more on the tournament, on the matches [than records]."
Gilbert, who coached Andre Agassi and Andy Murray before becoming a highly respected commentator and author, has been impressed by Karatsev's level throughout the tournament.
"If you didn't know this guy, you would have said, 'Wow, that guy is the way higher-ranked player because he is balling right now'," Gilbert told ATPTour.com.
"The eye test told me this dude was playing like a Top 20 player [against Schwartzman]. If you and I were sitting in the stands and you would have told me one guy was ranked World No. 9 and the other guy No. 114, the guy who was No. 114 was Schwartzman… I was blown away."
Karatsev is the first Grand Slam debutant to reach the quarter-finals since 1996, and will join countrymen Daniil Medvedev and Andrey Rublev in the last eight. The Russian faces 18th seed Grigor Dimitrov for a place in the semi-finals.
"It just shows you that if you keep working with a positive attitude, [then] all of a sudden, if you're ready for [an] opportunity, sometimes you can take advantage of it," Gilbert continued.
"This is the greatness of tennis, sports. The best story. I love stories like this."