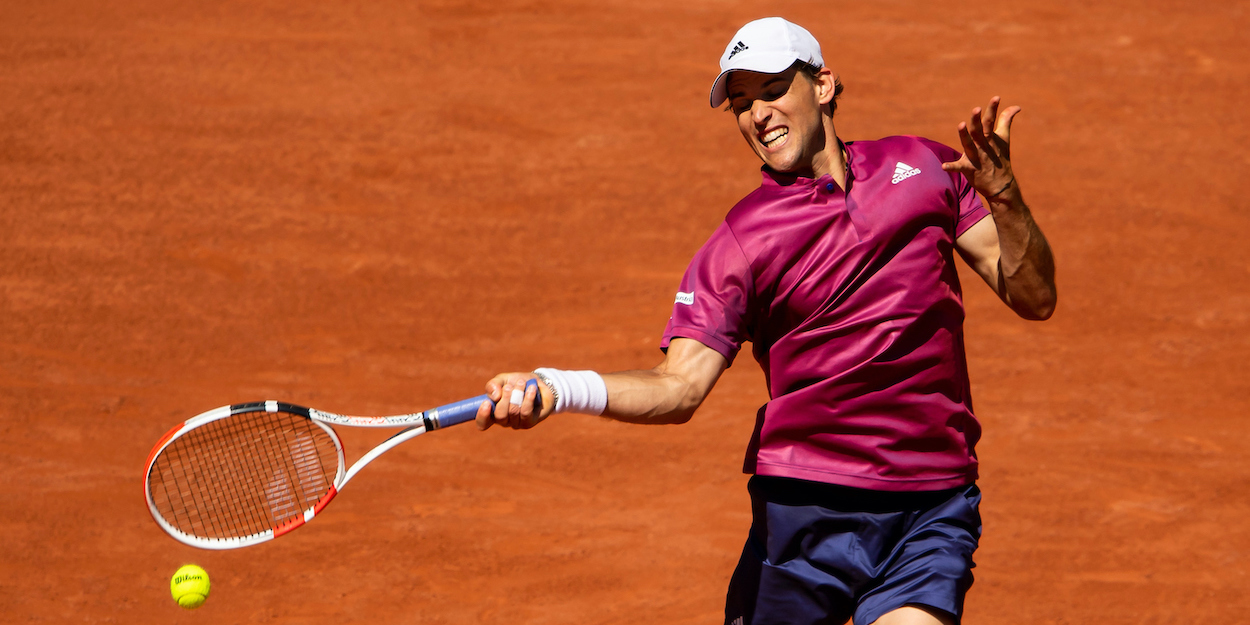 'The wrist has to be perfect' – Dominic Thiem coach gives fitness update
The wrist injury Dominic Thiem suffered must be "100%" recovered for him to return to action to avoid the risk of it "becoming chronic", revealed his coach Nicolas Massu. 
Massu said the Austrian was "unlucky" to sustain the injury in the ATP 250 event in Mallorca last month as he was "playing well and motivated".
The issue has forced the world number six to miss Wimbledon, as well as scheduled events in Hamburg, Gstaad, and the upcoming Canadian Open in Toronto.
Massu – who has coached the 27-year-old since 2019 – claimed the first ever Olympic gold medals for Chile by winning the men's singles and doubles events at the 2004 Athens Games.
"He (Thiem) continues to advance with his recovery, every day we are in contact and also with the doctors. He was unlucky, he was playing well in Mallorca, motivated, we saw him happy on the court, but sometimes things happen that you don't expect," Massu told Punto de Break.
"Now it is time to go very calmly, respecting the deadlines, the wrist is an area that has to be perfect to return to competition, whenever it is, but do it 100% and without the risk of becoming chronic. There are still several weeks to know when exactly he will be able to return."